More details emerge on the case against Blockvest by the SEC
The SEC has announced a 'preliminary injunction' against Blockvest LLC, which it claims was engaged in a fraudulent ICO, claiming its BLV token 'fully licensed and regulated' by a made-up regulatory body.
The SEC had previously gone after Blockvest's BLV token in particular as a possible security violations, which the court ruled it was not able to prove. This injunction appears to target the ICO itself, which the regulatory body claims is misrepresenting the assets.
The main target of the injunction is Blockvest's founder, Reginald Buddy Ringgold AKA Rasool Abdul Rahim El. One of these is a nom de ploume, but its unclear which, especially given the fact that both names sound equally made up.
The SEC alleges that Ringgold sold the BLV token to investors as part of an ICO which guaranteed the cryptocurrency was licensed under the 'Blockchain Exchange Commission' (or BEC), a fabrication on the part of the start-up. Acording to a separate court document, Blockvest 'created its own fake government seal, logo, and mission statement that are nearly identical to the SEC's seal, logo and mission statement' for the 'BEC' as part of their promotional materials.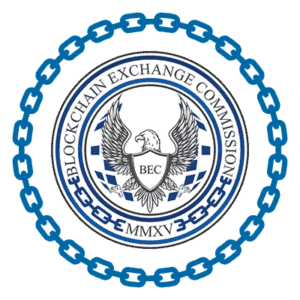 Furthermore, Blockvest also claimed to have a nod of approval from the CFTC and NFA to regulate their funds, which they claimed would 'generate passive income and double-digit returns.'
Indeed, the behavior the SEC alleges seems to not only put the ICO squarely under its jurisdiction under securities laws, but may be tantamount to outright fraud.
Read more: Apple shows interest in blockchain with new SEC filing
Follow Chepicap now on Twitter, YouTube, Telegram and Facebook!
Subscribe to us on Feedly