Why isn't XRP on Coinbase?; will it ever get listed?
XRP: the third largest cryptocurrency in the world (or is that second now?) with a market cap of over $12 billion, and one of the most loyal communities in crypto acting as around the clock marketing team; So why isn't XRP on Coinbase yet?
Throughout 2018, despite months upon months of campaigning, pleading and in some most cases whining to get a listing, Coinbase remained ambivalent towards XRP and its 'army'.
Intermittent within the aforementioned campaigning, pleading, and whining, were rumors that Coinbase had decided to list XRP; rumors that tremendous an impact on price, especially in March when XRP rose to $1.08. Of course, speculation was ultimately proven false.
It's certainly not for lack of trying, Ripple even tried to bribe their way in, back in April last year when the firm attempted to bribe Coinbase by offering to lend the exchange $100 million worth of XRP to start letting users trade the asset. All to no avail…
Until suddenly. News flash.
Coinbase releases a list of 30 cryptocurrencies that they're "exploring".
A multitude of prayers had been answered, XRP made the list…
"Being explored? That's not good enough!" the XRP army exclaimed "… I know! Let's incessantly tweet to Coinbase until they add XRP!"
And that's exactly what they did…
#xrp please

— R (@R36518263) February 13, 2019
Will @coinbase ever pull their head out of their ass and add #xrp or become obsolete first?

— BlueNET Crypto (@BlueNETGaming) February 14, 2019
I cannot find #XRP in my @coinbase watchlist 🤦‍♂️🤦‍♂️🤦‍♂️🤦‍♂️😂😂

— Criptorip (@Criptorip1) February 6, 2019
#xrp pl3ase

— R (@R36518263) February 7, 2019
All we really want is #XRP

— R (@R36518263) February 12, 2019
#XRP #XRPcommunity
GET XRP IN NOW. pic.twitter.com/rqJnsTDOO7

— Fred (@Fredlopez6370) February 11, 2019
February 6, 2019
(Uh… I think they want you to add XRP, Coinbase.)
There are currently 18 cryptocurrencies listed across Coinbase, Coinbase pro and Coinbase prime platforms, is XRP among them? Nope.
There must be a reason ... right?
The class action lawsuit
It may be something to do with the massive lawsuit, Ripple (the company not the asset) is currently entrenched in.
Let's start by making one thing clear:
Ripple = The company
XRP = The asset
Ripple (the company) have made it exhaustively clear that the firm is completely removed from XRP (the asset), something which is hotly debated within the crypto community, and now, federal court…
Read more: Is XRP a security? Class-action lawsuit against Ripple might move to Federal Court
The relationship between XRP and Ripple has always been a grey area, this relationship has been put to the test in a court of law for most of 2018, and now, into 2019.
Ripple is currently entangled in a class action lawsuit initiated by some of XRP's disgruntled investors.
Here's the short version…
The firm is accused of controlling a dominating share of XRP, essentially classifying the asset as a security.
Due to this accusation, some of the claimant's assert that they were misled by the investment structure they bought into. In their eyes, XRP is a security - similar to a share in the company - and therefore Ripple violated securities law, by not keeping investors clued up about pertinent decisions as per the Securities Exchange Act of 1934.
Is XRP a security?
The SEC currently use the Howey test to decide whether or not a digital asset should be classed as a security.
Designed by the Supreme Court in 1946 the test filters out four deciding factors including; an investment of money in a common enterprise, an expectation of profits from said investment and if any profits come from the efforts of a third party promoter.
The initial lawsuit filing argues that XRP fulfills all these criteria and is therefore classified as a security:
"The XRP offered and sold by the defendants had all the traditional hallmarks of a security, yet defendants failed to register them as such… XRP purchasers reasonably expected to derive profits from their ownership of XRP, and [Ripple] themselves have frequently highlighted this profit motive."
So, if found to be a security by the federal court, claimants would be in for a windfall, and Ripple would be in for a … fall.
Not everyone believes XRP is a security, this apparently includes CZ, CEO of Binance:
The court case may take years. But if XRP is ruled as a security, it would seriously hurt a lot of US users, and to a certain extent, other users around the world too. It certainly doesn't look like a security to me, but that's just one person's opinion.

— CZ Binance (@cz_binance) December 12, 2018
CEO of Ripple, Brad Garlinghouse is (unsurprisingly) another notable backer of XRP.
Read more: 'SEC has a tough job, but clearly XRP is not a security' Brad Garlinghouse says
Garlinghouse posits that owning XRP can't be attributed as having a 'share' in ripple - and therefore can not class as a security – the reason being that XRP would continue to exist despite the firm's existence:
"if Ripple the company shuts down, XRP trades on over a hundred exchanges around the world and XRP will continue to trade."
Another slightly more surprising advocate of XRP's non-security status includes fomer-SEC member, Micheal Didiuk, who echoed Garlinghouse's sentiment and added that he doesn't believe that XRP fulfils the SEC's requirement for security designation:
Read more: Former SEC member reveals why XRP is a currency, not a security
#XRP is not a security. It is a currency. #Ripple could go away and XRP would still exist.

Michael Didiuk, 8 year-long former US SEC employee pic.twitter.com/7P3dSFdzg1

— Steven Diep (@DiepSanh) October 4, 2018
Decentralization
This is not only one of the cited reasons why Coinbase refuses to add XRP but also applicable to the lawsuit Interestingly, rather than being mined into existence like most cryptocurrencies, XRP was simply created, by Ripple, out of thin air.
Due to this, the company owns more than half of the 100 billion total supply of XRP, most of which is currently locked in escrow.
The fact that as much as half of all XRP belongs to Ripple, has led many to believe that XRP is centralized.
This is against one of the core principles cited by Coinbase in its listing requirements which states that considered assets must be "public, decentralized and enable trustless consensus."
Of course, Ripple argues to the contrary, stating that stating that XRP is fully decentralized, something which has been echoed by Garlinghouse, time and time again. Here's him reiterating this at the swell conference back in October last year…
Ripple CEO Brad Garlinghouse responds to the criticism that #XRP isn't decentralized and is not a true cryptocurrency: "It is very clearly decentralized. I, as CEO of the company, can't control the XRP ledger."#SwellbyRipple #Ripple #xrpthestandard pic.twitter.com/HFanjmJjTV

— 𝗕𝗮𝗻𝗸 𝑿𝑹𝑷 (@BankXRP) October 2, 2018
So… when will Coinbase list XRP?
It's fair to say that despite the various allegations, Coinbase listing XRP still a possibility, especially judging from its 'exploration' list: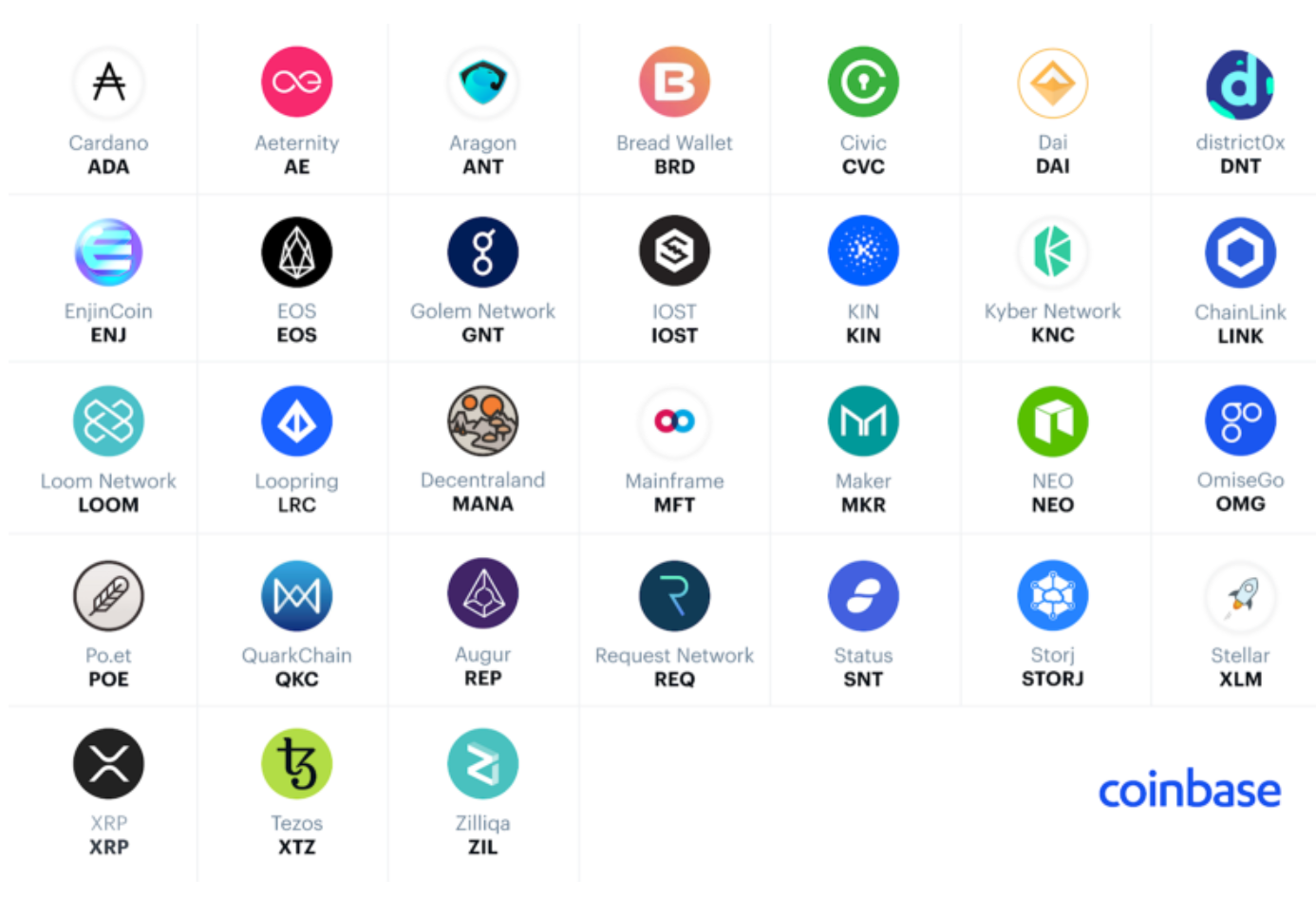 Although It's likely that the listing won't occur until the court case is finalized, it seems Coinbase is trying to secure itself as one of the most regulatory compliant exchanges in crypto and is therefore unwilling to get their hands dirty, until XRP is officially classified.
However, there are some who believe that the addition of XRP on the list of potential coins was simply to quell the XRP rabble and their incessant whining requests.
Coinbase has caveated that this exploratory process is just that, an evaluation of certain cryptocurrencies and that they "cannot commit to when or whether these assets will become available."
Whether or not Coinbase will list XRP or not remains uncertain, but, if you think that'll stop the XRP Army from asking… Think again.
#xrp please

— R (@R36518263) February 7, 2019
@coinbase we need it #XRP on your platform PLEASE

— Arturo GP (@arturogptwit) February 6, 2019
🙄List #XRP and then we might be interested!#thegreatestdigitalassetevercreated

— XRP-TartanArmy (@XTartanarmy) February 5, 2019
They don't call them an army for nothing…
Read more: What does JPM Coin mean for Ripple and the wider crypto industry?; "The JP Morgan coin should obliterate Ripple", says Bloomberg editor; XRP for the banks: will the large ones ever use the Ripple token?


Follow Chepicap now on Twitter, YouTube, Telegram and Facebook!
Subscribe to us on Feedly