Bitcoin 2020: What will the US presidential race do for crypto?
Election season is kicking into gear in the U.S., with presidential contenders from all across the political spectrum starting down the long road towards decision day in November 2020. Let's take a look at what some of the candidates' stances on Bitcoin (BTC) and other cryptocurrencies might be, and how their campaigns could affect the crypto space.
Read more: What could make Bitcoin go mainstream again?

This will be the first presidential election since Bitcoin's historic bull run of 2017/early 2018 brought unprecedented levels of media attention to the field of cryptocurrencies, and crypto is more than likely to come up as a topic of debate at some point along the campaign trail. The focus will probably be on what regulations are necessary for the market, as well as the liberatory potential of blockchain technology and a more decentralized finance system.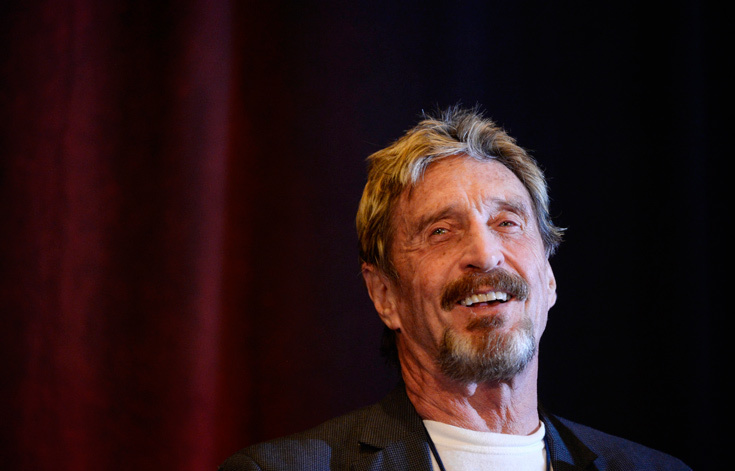 One presidential contender who is guaranteed to talk about crypto is our old friend John McAfee. The legendary cyber-security maverick, who will surely be the only candidate to campaign while on the run from the IRS in the Bahamas, is running on an independent pro-crypto platform. Although he has stated that he has no real desire to be president and doesn't believe he has a chance of being elected, he wants to start a national conversation about crypto and highlight "the absurdity of the present solutions to political and social problems, most of which are created by government to begin with".
Let's be real. No sane person could believe I could ever become President. That's not my goal. I want access to the National Stage for 18 months to promote what I believe is the only thing that can save us: The Blockchain, CryptoCurrency and the economic freedom they will bring.

— John McAfee (@officialmcafee) October 3, 2018
Read more: 'Fugitive' John McAfee on the phone: the full interview (incl. audio);What can John McAfee's 2020 presidential bid do for crypto?

Another possible crypto enthusiast who will be running for president is Tulsi Gabbard. The Representative for Hawaii's second congressional district is a vocal critic of central banks and other established financial institutions, and she recently revealed that she held between $1,000 and $15,000 in both Litecoin (LTC) and Ethereum (ETH). She invested, along with many others, at the height of the bull market in December 2017. So although she may not be the wisest investor, she may still have a financial commitment, and her opposition to banks means that she could choose to advocate for crypto at some stage in her campaign.
Wall Street banks, big tech companies, and overreaching intelligence agencies: Stealing our money, privacy, and freedom. pic.twitter.com/0WCvKbVmHD

— Tulsi Gabbard (@TulsiGabbard) February 11, 2019
Read more: The pro-crypto, anti-bank 2020 candidate giving John McAfee a run for his money

One figure who is opposed to the crypto market, at least in its current form, is the major Democratic hopeful Elizabeth Warren. The Senator for Massachussetts has criticized the lack of protection for consumers against crypto scams, claiming that ordinary people are absorbing much of the risk in this unregulated investment space: "It's American families that end up paying the price when any regulator says we're more interested in Wall Street".
Read more: US Senator and big crypto critic, Elizabeth Warren runs for 2020 presidential race

In case you missed it @andrewyang2020 now accepts contributions in bitcoin, ethereum and other cryptocurrencies! Visit https://t.co/KH78SCaBZd for info and let's build the future together. 👍 pic.twitter.com/80dn6vXUbC

— Andrew Yang (@AndrewYangVFA) July 31, 2018
Just like Republican Senator Rand Paul did back in 2016, 'dark horse' Democrat candidate Andrew Yang will be accepting donations to his campaign in the form of cryptocurrencies. The tech entrepreneur has announced that Bitcoin and any other ERC-20 token are valid for supporting his bid, which will have the implementation of Universal Basic Income (UBI) as one of its key policies. Regardless of how his campaign works out, this is definitely a good move in terms of crypto adoption, and links with a young liberal candidate should help to further promote the space.
Former Starbucks exec Howard Schultz, who may be running as an independent candidate, appears to have a broadly negative view of crypto. He claimed that blockchain technology has definite potential, but also said "I don't believe that bitcoin is going to be a currency today or in the future".
She may not be eligible to run for many years to come, but young Democratic congresswoman and Twitter sensation Alexandria Ocasio-Cortez is sure to be a vocal presence throughout the 2020 presidential race. Her recent Green New Deal proposed a radical vision of a carbon-neutral American society, with a huge redistribution of wealth and investment in infrastructure. Likely Democrat frontrunner Bernie Sanders, who doesn't appear to have any explicit stance on crypto, will also probably be proposing more public spending.
Read more: Ocasio-Cortez's Green New Deal: is it bullish for Bitcoin (BTC) ?

Many believe that a major increase in state expenditure by a left-leaning candidate could lead to increased inflation, and this economic debate could bring attention to Bitcoin as a deflationary store of value. 2020 will also be the year that BTC mining rewards halve, limiting the possible inflation of the asset even further and showing just how worthwhile an alternative it could be to the US Dollar.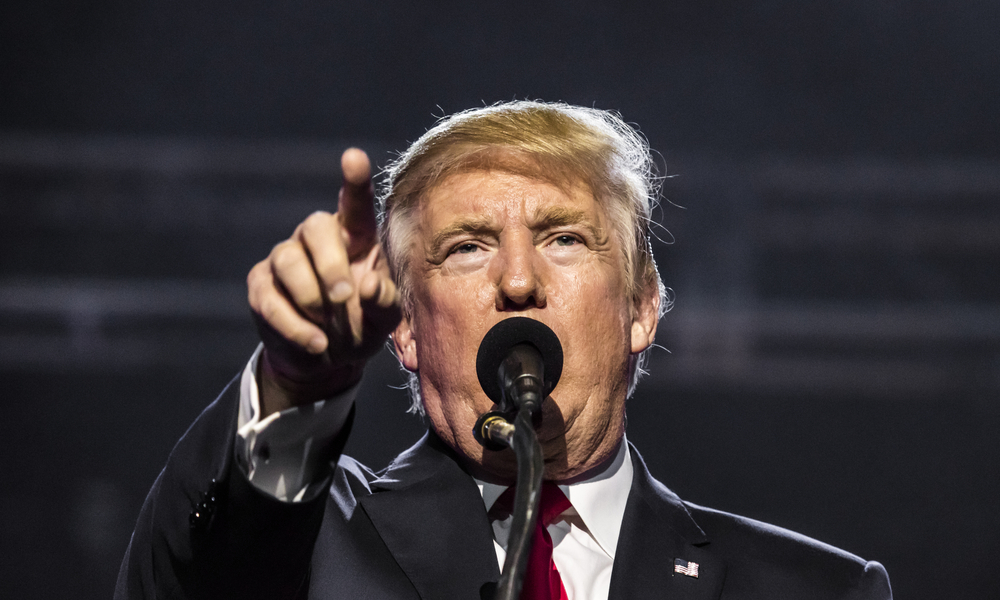 Finally, there is the incumbent president himself, Donald J. Trump. He has made no direct statements about Bitcoin or other cryptocurrencies, and it seems unlikely that he will feel the need to make any in future, unless there is a major shift in the fortunes of the market. However, we can attempt to figure out what his crypto stance and policies might be based on other factors.
Former adviser Steve Bannon, widely regarded as being one of the key influences on Trump's successful 2016 campaign, has invested in Bitcoin (BTC). He also claimed that he was considering the launch of his own crypto token, "for the populist movement on a worldwide basis". Acting White House Chief of Staff Mick Mulvaney has praised Bitcoin for being "not manipulatable (sic) by any government", and criticized the devaluation of the dollar by the Federal Reserve. Trump also recently signed an order drawn up by Venezuela's White House-backed President Juan Guaido, which prohibits citizens from investing in the Petro, a largely unsuccessful attempt by ousted president Nicolas Maduro's government to launch a national crypto token.
Read more: What has the Trump-backed Venezuelan president Guaido said about Bitcoin?

Follow Chepicap now on Twitter, YouTube, Telegram and Facebook!
Subscribe to us on Feedly