$1 billion in real state assets will be tokenized using Tezos (XTZ)
According to a press release, Elevated Returns, the same financial group responsible for the tokenization of the St.Regis Resort in Aspen which raised $18 million will be behind this tokenized real state offering.
The assets to be offered by Elevated Returns (ER) are priced at $1 billion, according to the company. Stephane de Baets, the Belgium-born but New York based president of ER, who values in the following way the new partnership of his firm with Tezos:
"We are thrilled to select Tezos to provide investors with the highest security and compliant tokenized real estate offering experience possible […] There is no better solution than working on a Tezos-based token implementation […] With the Tezos-powered solution and its integration in the Securitize portal technology, we feel we have a total solution".
Securitize, a firm specialized in compliance for digitizing securities on blockchains, is currently listed as ER's compliance associate and will provide their support on this partnership to ensure that regulations and laws are met. Hopefully this integration can avoid further lawsuits getting in the way of Tezos.
Read more: Tezos lawsuit back to square one as lead plaintiff has bigotry history
Bloomberg reported on the story as well, focusing mostly on the hospitality business management of the ER CEO De Baets, who is also founder of the restaurant group Chefs Club. However, the economic news site also cited one contrary opinion to the tokenization of real estate assets, coming from a lawyer who seemed weary of excessive speculation:
"The property market is hot enough for assets that take months to sell, it would be on fire if you could have a way of selling and trading real estate in seconds".
Despite the slightly negtative tone shown by Bloomberg, as the following screenshot extracted from CoinMarketCap shows, Tezos (XTZ) has been gaining some traction following the publishing of the story at about 14:00 GMT +1: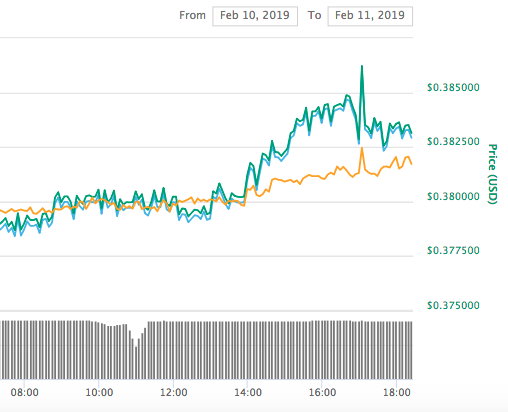 Read more: Tezos Foundation partners with Kingsland University building blockchain curriculum
Follow Chepicap now on Twitter, YouTube, Telegram and Facebook!
Subscribe to us on Feedly