Vitalik Buterin trolls Tron "coin shills"
Vitalik Buterin recently took a break from developing Ethereum to try his hand at satire, in an apparent attempt to fire back at ridicule from Tron CEO, Justin Sun.
A couple of days ago (and presumably after weeks of tireless investigation) it was unearthed that Buterin had once uttered the word "BitTorrent," even praising it back in 2017 as a long-lasting use case for decentralized apps.
So much for loyalty, Buterin...
#Ethereum's @VitalikButerin is asked in Oct 2017: "outside of Bitcoin no one has proved a real long lasting use case for decentralized applications"?

His answer:
"BitTorrent :)"

In Nov 2018 asked: "Could you describe a metagame success?"

Answer:
"BitTorrent."#TRON #BTT #TRX pic.twitter.com/In0uhPiYr3

— Misha Lederman (@mishalederman) February 8, 2019
(Well that's settled. He may as well hand over his Ether private keys to the Tron foundation now)
Justin Sun caught wind of this notable seal of approval, formulating a quick jibe, alongside (you guessed it) some Tron promotion:
Thank you @VitalikButerin for standing out! I have a secret campaign especially for you in #ValentinesDay! Don't forget to join it! #TRON #TRX $TRX #BitTorrent #BTT $BTT https://t.co/rQsVsLtBKf

— Justin Sun (@justinsuntron) February 9, 2019
And with that enough was enough, Buterin decided he wasn't going to take it anymore, and rolled out his unique sense of humour in a not-so-vailed ribbing of Tron "coin shills":
Entropy! Did I hear entropy? Well I happen to be making an ICO coin called Entropy Token, and it looks like $elonmusk supports it! Buy $ETT #ETT 𝄞ETT! Whitepaper soon! https://t.co/x3rHmYRItK

— Vitalik Non-giver of Ether (@VitalikButerin) February 10, 2019
Replying to Elon Musk's recent Tweet on Entropy, Buterin decided to shill an ICO for his new Entropy (ETT) token using Musk's tweet as a sign of endorsement.
Buterin decided to explicitly inform his followers of the joke... just in case.
Note for the uninitiated: yes I am making fun of twitter coin shills who are taking my tweet about VPNs and bittorrent out of context.

— Vitalik Non-giver of Ether (@VitalikButerin) February 10, 2019
February 10, 2019
Where can I buy it? Wen moon?!? I reserve translation to twitter influencer speak. Need bounty manager? /s

— Richard Heart BitcoinHEXin4wks (@RichardHeartWin) February 10, 2019
There's certainly no love lost between Sun and Buterin, and with a long with a history of underhanded comments and retorts between the two competitors, it doesn't look like this will end any time soon …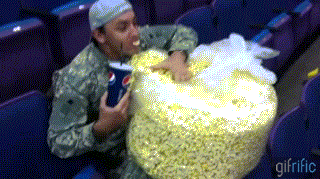 Read more: Ethereum founder Vitalik Buterin, seems to 'love' BitTorrent; Vitalik Buterin has a go at Tron's Justin Sun following hypocritical statements

Follow Chepicap now on Twitter, YouTube, Telegram and Facebook!