P2P trading in Venezuela last year was more than India and Canada combined
Data scientist Matt Ahlborg explains that trading data from LocalBitcoins has suggested that Venezuela did more peer-to-peer trading in 2018 than Canada, India, and Australia combined.
According to the data, Venezuela topped $235 million. By comparison, the US, the largest economy in the world, hit around $373 million. Overall $3.1 billion worth of Bitcoin was traded in 2018.
As explained, one of the bigger factors contributing to the limited amount traded in developed countries is the price spread. Buying Bitcoin in those countries tends to involve added expenses.
Read more: What has the Trump-backed Venezuelan president Guaido said about Bitcoin?
The sanctions placed on Russia as a result of its invasion of Crimea has led to a surge in LocalBitcoins trading. Additionally, the regulatory uncertainty in Russia regarding cryptocurrencies also makes the country one of the best places to buy and sell Bitcoin. As such, Russia topped the scales in terms of all LocalBitcoins volume with $756 million.
Ahlborg explains that while Bitcoin adoption is highly situational from country to country, a metric called Usage per (Online) Economic-Person (UP(O)EP) shows that, over time, values have been steadily rising in countries with poor levels of economic freedom, and its growing at an accelerated rate.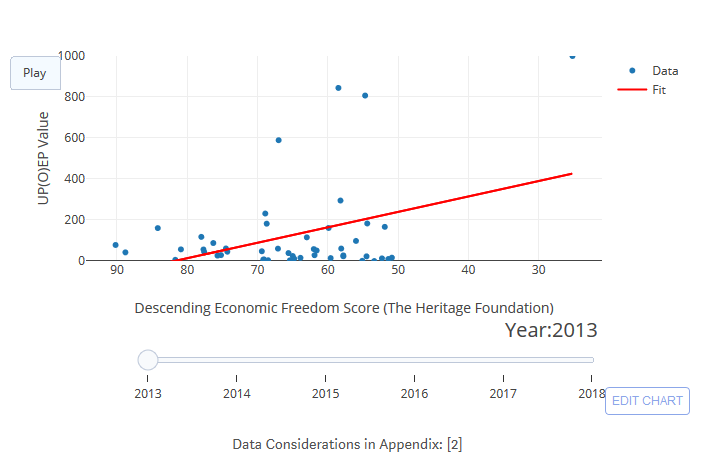 Read more: BTC trading in Venezuela reaches all-time high
Follow Chepicap now on Twitter, YouTube, Telegram and Facebook!