CBOE & CME see Bitcoin futures volume hit lowest level since launch
Recently TradeBlock posted a blog in which they explored the volumes of both Bitcoin spot trading and Bitcoin futures as offered by the Chicago Board Options Exchange (CBOE) and the Chicago Mercantile Exchange (CME). The research finds that though futures volume once rivaled spot trading, they are in fact at their lowest levels since their launch last year.
It didn't take long for excitement to cause volumes to rise when both futures products were launched at the end of 2017. Initially the CBOE and CME offerings saw roughly equal support, but by the peak of volume in July of 2018 the CME product was showing much more popularity, a trend which has continued since.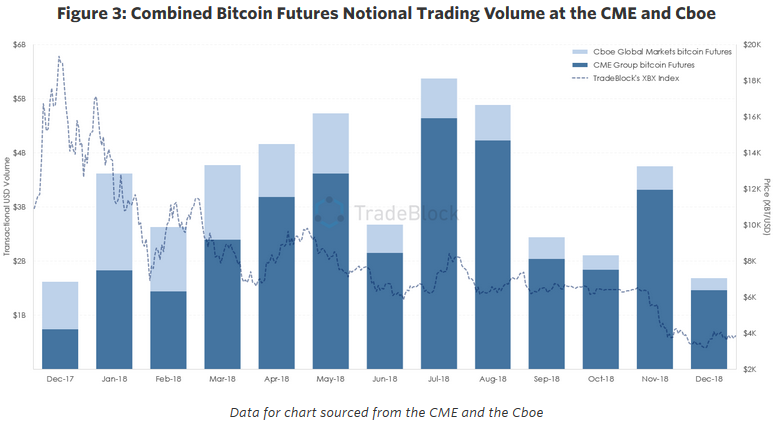 Read more: Bakkt is our 'Moonshot bet' on Bitcoin & crypto, says ICE CEO Jeff Sprecher
Furrthermore, at the height of interest, the combined volume for both products almost matched the levels seen in spot trading. After that, interest in the futures products began to wane, though there was a spike in November. Now, the levels for futures trading have fallen well below spot trading numbers once again.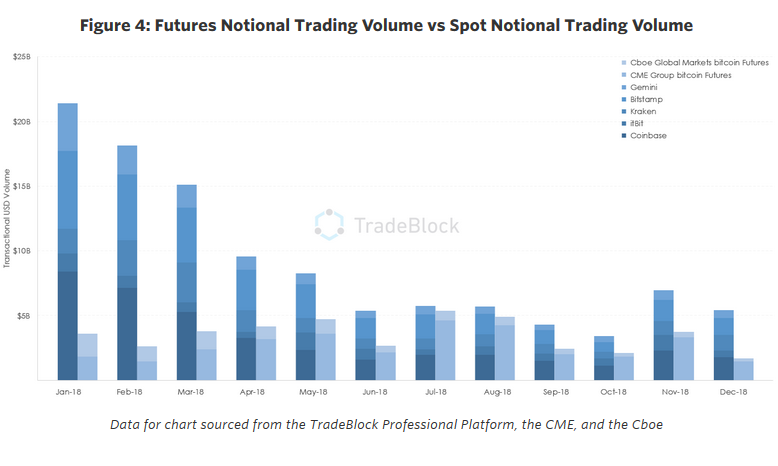 This is likely connected to the drop in price for Bitcoin in the same time period. The blog ends by pointing out it will be interesting to see what happens when a new slew of crypto futures products begin launching this year. Will Bakkt and others give these futures a run for their money? Stick with Chepicap to find out how the market responds!
Read more: JP Morgan looking to Bakkt for exposure to cryptocurrency
Follow Chepicap now on Twitter, YouTube, Telegram and Facebook!