Looking for QuadrigaCX CEO's death certificate? Here it is
Quadriga has been in hot water for the past two weeks following the apparent death of CEO Gerald Cotton. Cotton passed away in December 2018 and the exchange has had to file for creditor protection to the value of $190m, that is owed to customers.
Lots of talk has been flying around regarding the possibility of an exit scam and where the funds could actually be. One of the main talking points even related to the fact that no one actually knew if Gerald Cotton was in fact dead, or simply on the run with his fortunes.
Read More: 5 conclusions of the QuadrigaCX hearing
Coindesk have since provided the death certificate of Gerald Cotton, stating that he died on December 9 2018, the same date given by his Widow, Jennifer Robertson.
The death certificate was issued by the Government of Rajasthan's Directorate of Economics and Statistics and was issued on 13 December 2018.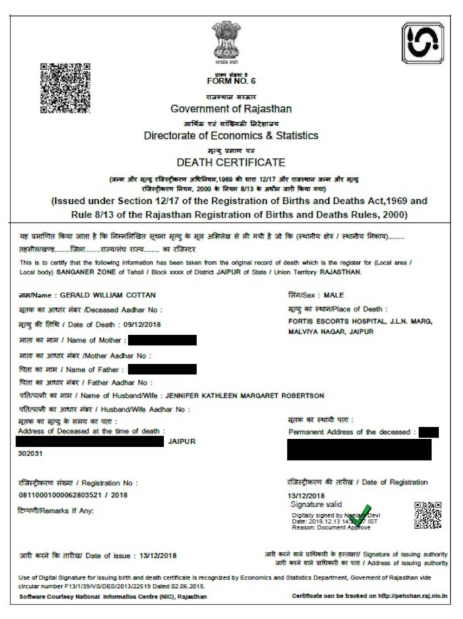 The death certificate document outlines evidence that perhaps, Cotton has in fact passed away, but does little to help the cause for Quadrigas missing funds.
Independent research claims that Quadriga did not in fact have any cold storage wallets and that there is a strong possibility that user funds were simply being transferred to other users on a deposit-withdrawal basis.
By the looks of thing, Quadriga will not have a solution for returning customer funds in the near future.
Read More: Conspiracies surrounding the QuadrigaCX debacle... What is really going on?
Want to receive the latest Chepicap news in your Blockfolio app? Help us to get listed by upvoting here! A big thank you from Team Chepi!