Mt. Gox sell-offs: leaked documents accounting for $320 million exchanged
Several transfer scans published today in the goxdox.com blog pointed out towards Nobuaki Kobayashi selling large amounts of BTC and BCH via BitPoint exchange.
Want to receive the latest Chepicap news in your Blockfolio app? Help us to get listed by upvoting here! A big thank you from Team Chepi!
Previous activity coming from Mt. Gox trustee has caused price manipulation concerns among the cryptocurrency space and general hesitance about the influence of his BTC and BCH sell-outs in order to settle the claims of the users of the defunct exchange.
Read more: Claims rush in as Mt Gox settlement deadline approaches
The total amount of the transfers, executed between the 23rd of February and the 4th of July of 2018, equates to about 34 billion Japanese Yens, or about $320 million.
However, in the blog post from goxdox.com, only partial screenshots of the transfers are shown: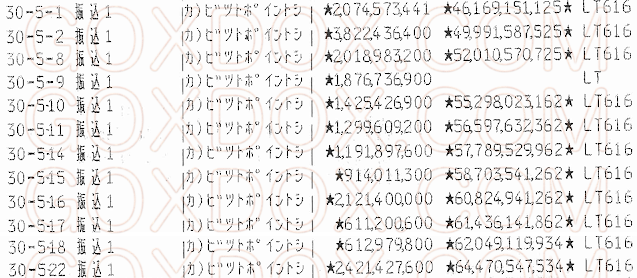 If the information was to be true, it would suppose a confirmation that Kobayashi acted against the recommendations he received from cryptocurrency experts, who advised him against selling the funds through a public exchange.
Instead of following Kraken CEO Jesse Powell advice, who considered that the best options, in descending order of merit, were not selling the coins, selling them with an auction, or recurring to an OTC broker, with the current information it could be confirmed that Kobayashi opted for BitPoint exchange for getting rid of at least a part of the funds he currently guards.
Read more: Former Mt. Gox CEO describes prison in Japan following auto exec arrest in Tokyo; Mt.Gox may be sued for $16 billion by CoinLab
Follow Chepicap now on Twitter, YouTube, Telegram and Facebook!