BitTorrent (BTT) continues to pump, up 56% today, 10x from ICO price
BitTorrent appears to be the FOMO coins of 2019 so far, with a mega 10x profit since the ICO last week.
The project has seen 10x gains from the ICO price last week, with a 50% price pump over the past 24 hours, the project had climbed over 30 sats and is currently the top traded coin by USD and BTC volume on Binance, by far.
BTT seems to be really hitting TRON fans hard, as the projects trading volume soars. BTT is currently the 6th most traded coin across all platforms, according to CMC. BTT currently has $544M worth of trading volume, putting it behind EOS, LTC, ETH, USDT and BTC only.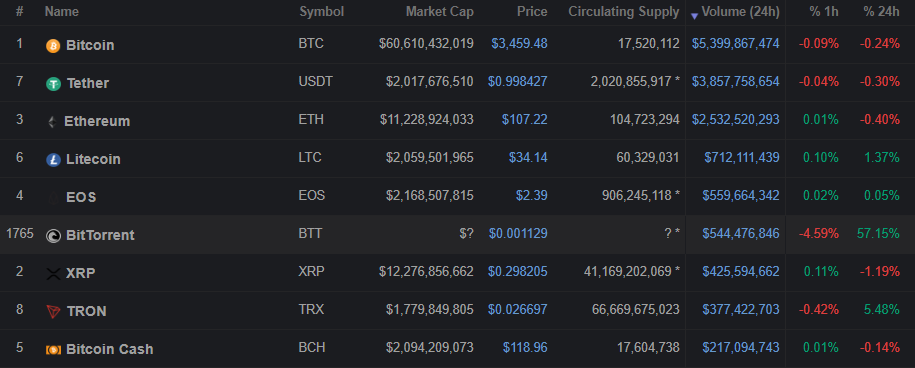 A phenomenal feat for a coin not even a week old. Trading volume on Binance in USDT and BTC dwarfs it's nearest competitor in BTC prices, with TRX having one third of the trading volume of BTT. In the USDT markets, BTT currently has $53 million more volume than BTC/USDT.
BTT is absolutely tearing up the trading volume, the coin is also the first ICO to gain significant profits in months.

Want to receive the latest Chepicap news in your Blockfolio app? Help us to get listed by upvoting here! A big thank you from Team Chepi!