Why it's good you're still in cryptocurrency in 2019
Right now we are in the midst of an often referred to "crypto winter," and it is taking its toll on many in the crypto world. Just because prices are down however is no reason to be sad. There's a lot to be optimistic about in crypto, here's just a few things why it's good you're still in cryptocurrency in 2019.
Institutions may get first real exposure this year thanks to Bakkt
Bakkt is going to be an institutional grade Bitcoin futures exchange when it launches this year, and it will be hopefully an avenue for real institutional money to come into crypto, something that never really manifested in 2018. One sign of hope is that JP Morgan has already hinted they may use the exchange as an on-ramp for exposure, though nothing is official yet.
Read more: JP Morgan looking to Bakkt for exposure to cryptocurrency
It should also be noted that institutional money may not come in as fast as everyone hopes, even when more access points are created. That being said, Bakkt will be a big step forward, and with any luck will start to bring a sense of professionalism to the crypto world.

Read more: Is Bitcoin dead? 8 reasons why it is NOT
We've been asked why we're starting with bitcoin. Here's why:

Bitcoin today accounts for over half of total crypto market capitalization and has been deemed to be a commodity, and its derivatives are regulated in the US by the CFTC... (1/2)

— Bakkt (@Bakkt) November 21, 2018
The networks keep growing
Circle recently released a report on the state of crypto and found that besides the price itself things were looking pretty optimistic. The major platforms are growing, new dApps are being deployed each month, and new partnerships are being announced all the time. With increasing services and growing user bases, one would expect an acceleration of adoption, so long as quality dApps are being produced.

Read more: 9 Bitcoin price predictions for 2020 by crypto experts
Analysts seem encouraged
Though price shilling is a common problem in the world of crypto, many legitimate analysts are looking into cryptocurrency and saying there is every reason to think the price will rise again before the end of 2019. Even modest predictions see us returning to the $6K-$7K range by years end. This isn't like the FOMO we were seeing at the end of 2017, these are people being cautiously optimistic about where the price could be going this year, and beyond. This brings us to the next, and best, reason to stillbe excited about crypto:
The longer crypto winter continues, the more you can accumulate!
Everyone pretty much knows these days won't last forever. It could be 6 months or 6 years, but there is simply too much room for crypto to grow for brighter days to not be ahead. That being said, the longer it stays at these prices or lower, the more time investors have to accumulate into their portfolios. So next time you feel bad that the price has dipped so much, remember that one day you'll wish these prices would come back so you could get more. Well, now is your chance...

It's good to see you're still here!
Read more: Charlie Lee: Bitcoin will hit $20k within the next 3 years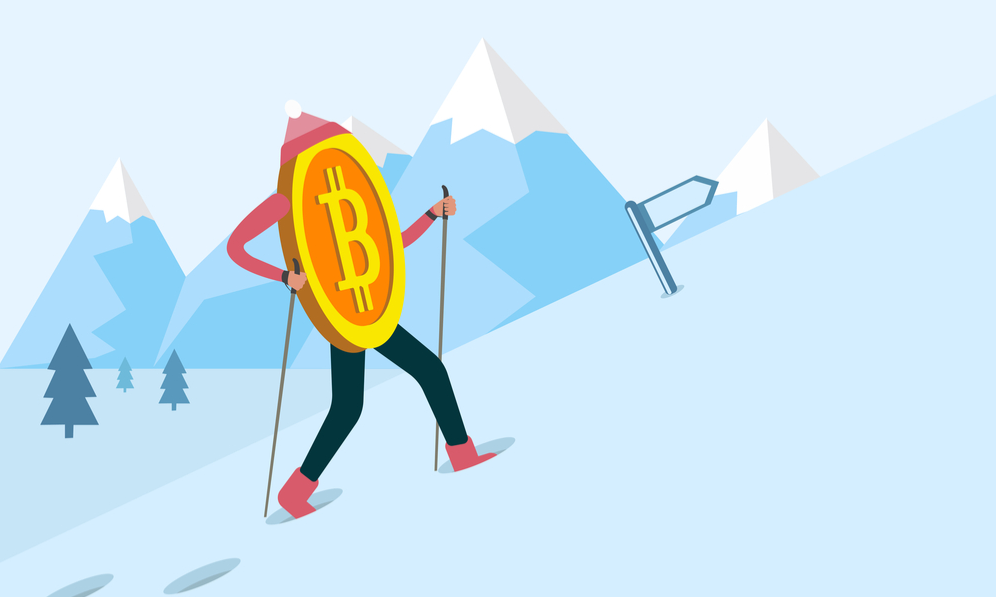 Follow Chepicap now on Twitter, YouTube, Telegram and Facebook!