Kyber Network (KNC) launches ERC-20 token swap interface, app on the way
At a time when centralized exchanges are getting questioned for their safety and operability issues, Kyber Network (KNC), an ERC-20 token that allows exchanging and converting other digital assets, is launching KyberSwap, an independent token swap platform.
Kyber Network is currently the 10th decentralized app on the Ethereum blockchain and the 22nd taking in account all other blockchains allowing for dapps, according to rankings extracted from stateofthedapps.com. The team is led by Loi Luu, with extensive experience in analyzing Ethereum contracts from the security perspective, and counts Vitalik Buterin among their advisory board.
The functions being previously performed by the Kyber Network with regards to exchanging tokens will now be part of KyberSwap's duties. The blog post from the platform also announces a mobile app on the way, which will only be available for iOS smartphones at first, although hopefully Android users will also get access to it at some point.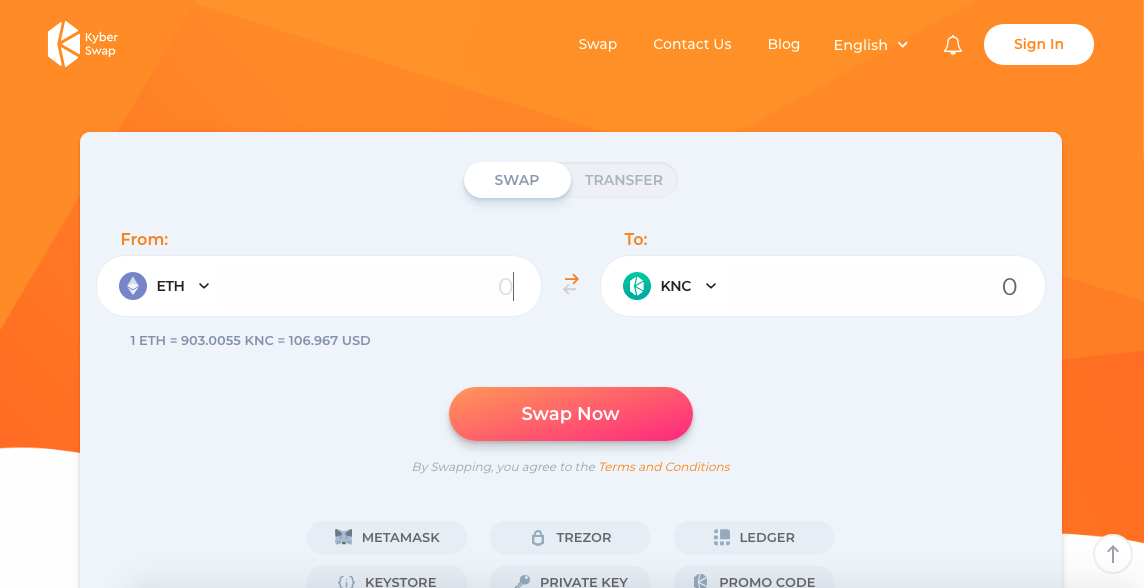 The reorganization of KyberSwap will include an independent Twitter account for the project and also the UX friendly-looking new interface shown above, which is optimized as well for mobile and seems to be delighting Twitter and Reddit users alike:
I really hope @KyberSwap becomes the most used app/place/service for people to do swaps. I think you've got the 1st mover advantage so please take advantage of it. #swap #erc20 #crypto #kyber #network #secure #tech #iteration after #iteration
-Listen to customers (users) :)

— Juan Mayen (@JMayen26) February 1, 2019
@KyberNetwork is one of the greatest projects in #blockchain ecosystem, really executing their plans and vision https://t.co/Cn3eR4pUOi

— Stelian Balta (@stelyb) February 1, 2019
The way in which KyberNetwork performs their conversions of ERC-20 tokens is depicted in the diagram below. A differentiating element from other blockchains is the dynamic reserve pool, as it contains multiple entities in order to prevent monopolization and keep exchange rates competitive.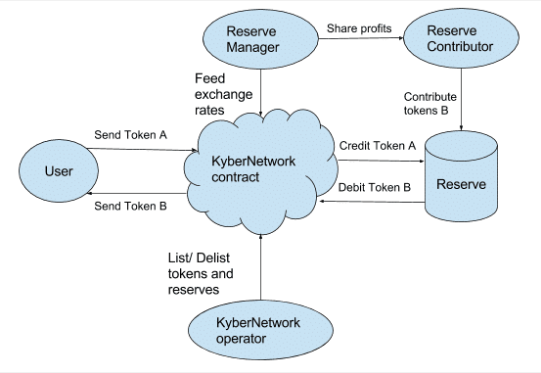 Read more: New ERC20 based Bitcoin, Wrapped Bitcoin (WBTC) launches today; These are the 3 coins to watch for February - Cryptocurrency
Follow Chepicap now on Twitter, YouTube, Telegram and Facebook!