Circle releases optimistic report on state of cryptocurrency after 2018
Circle Research has released a report which breaks down the data from 2018 to show trends which formed in cryptocurrency. Putting aside the current prices, the report is actually very optimistic, showing that there has been much growth in development, institutional infrastructure and dApp deployment.
The report covers many topics, including Bitcoin and Ethereum metrics, EOS and Ethereum dApp usage, regulation and much more. It does not gloss over the fact that 2018 has been a rough year for crypto, comparing the values of various projects from January to December of last year: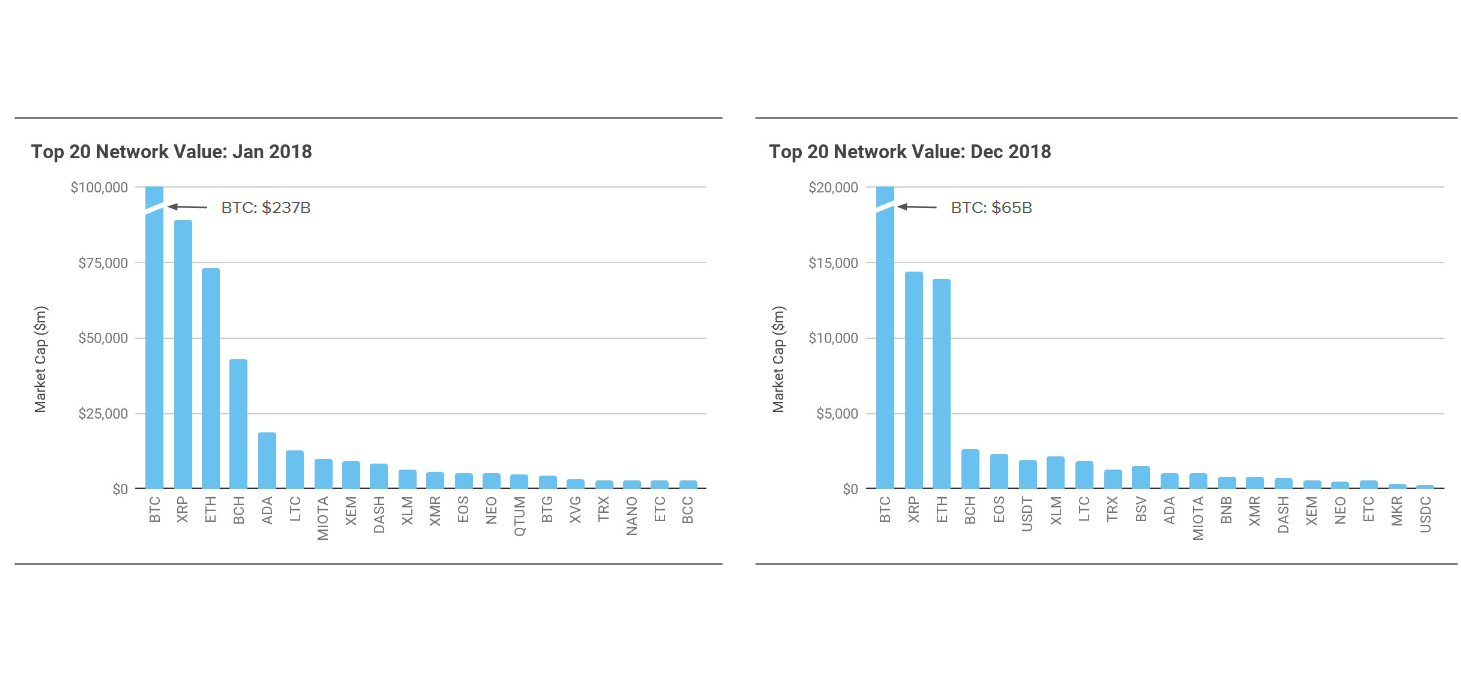 All was not bleak however, and some of the optimistic highlights include the observation that network fees have dropped dramatically on the Bitcoin network (though it is noted that number of transactions and transaction size have also dropped):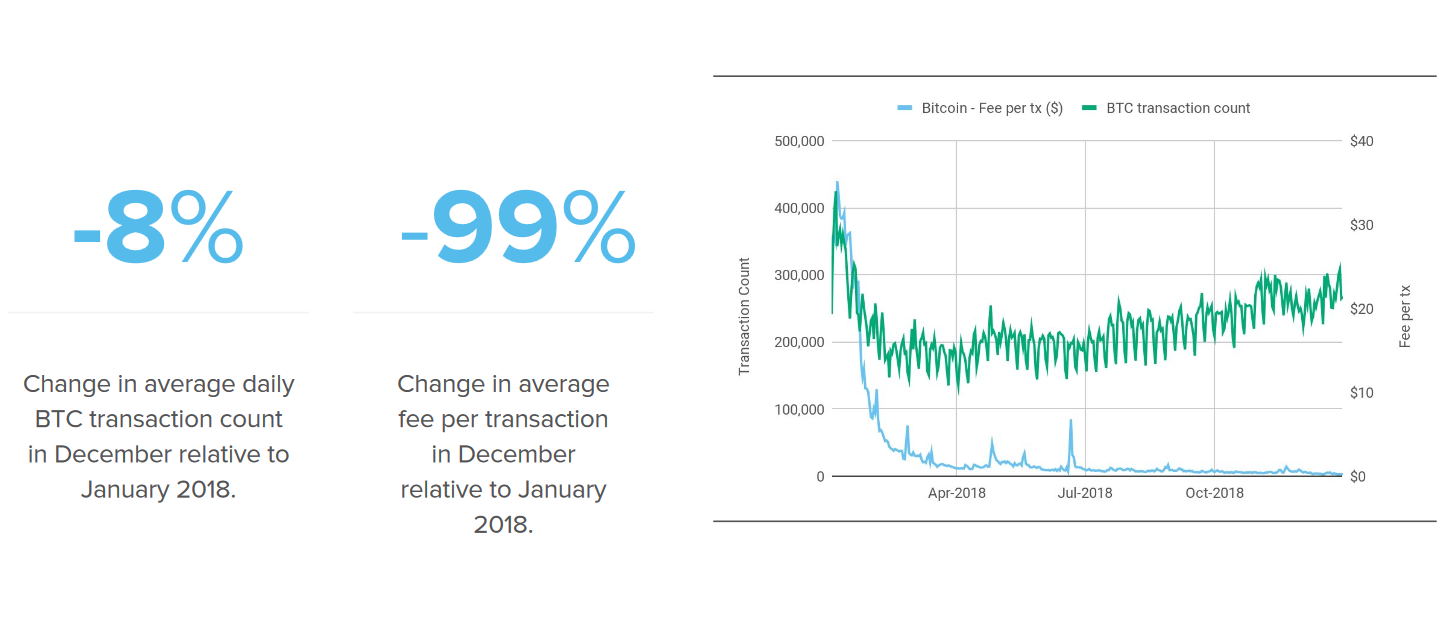 Another exciting gem is the fact that lightning network has grown considerably in 2018: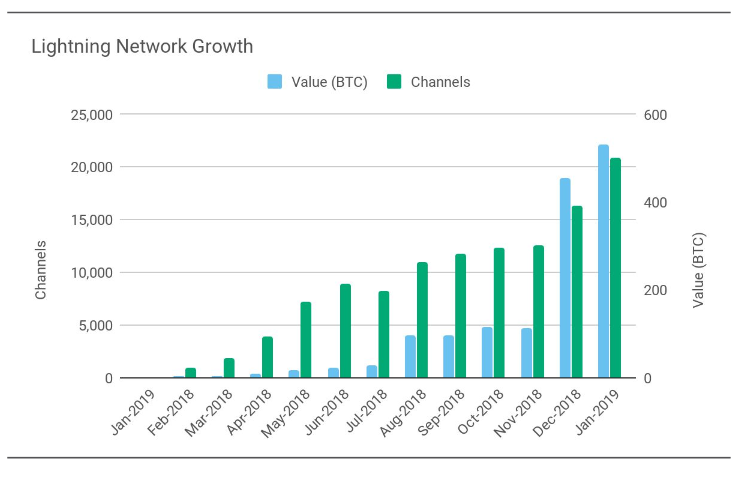 Also discussed are the nice rise seen in dApps deployed on both Ethereum and EOS:
Ethereum: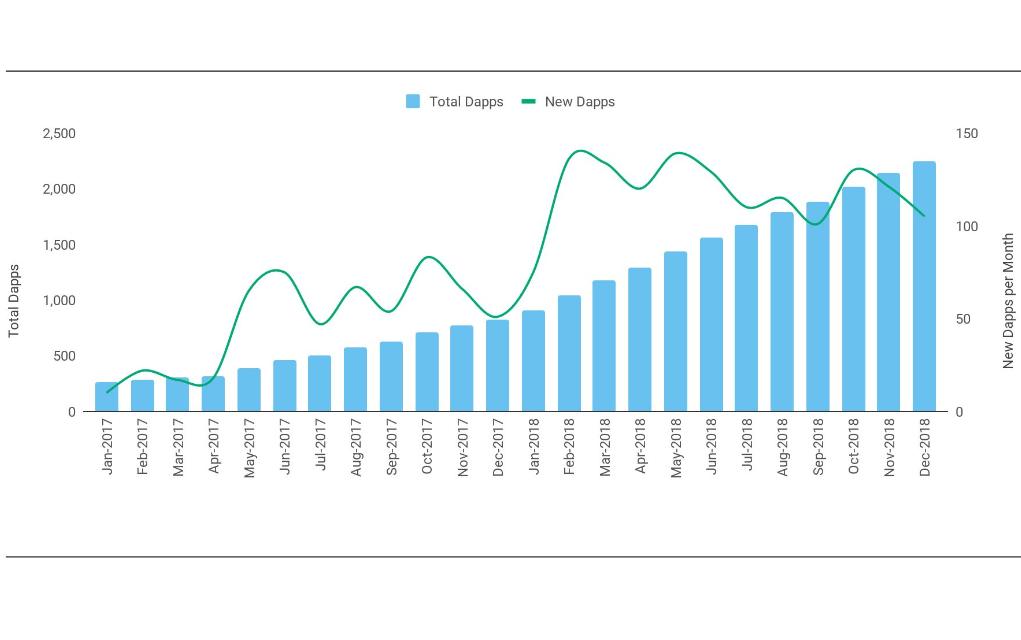 EOS: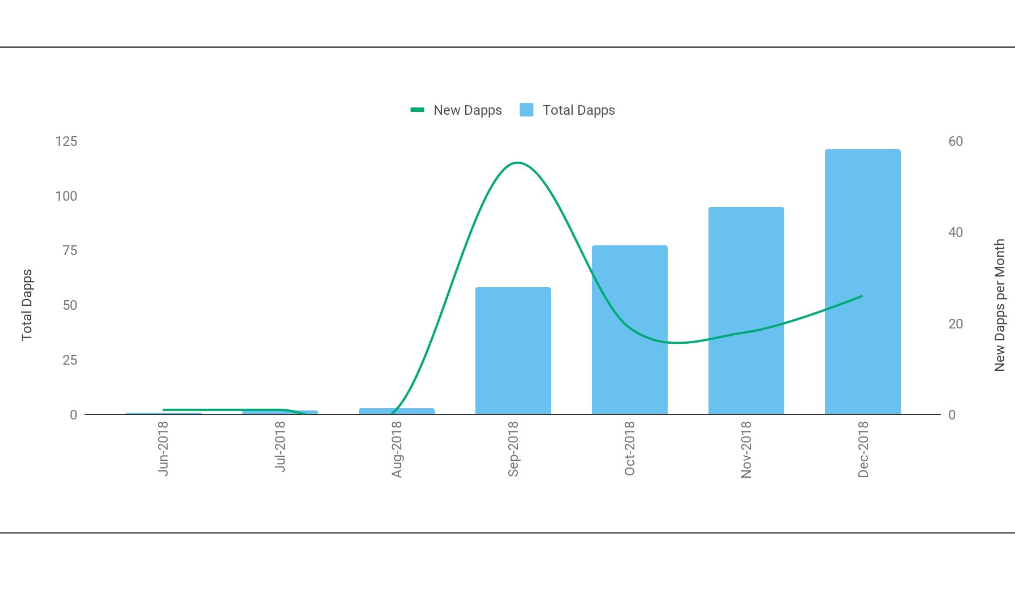 One more optimistic revelation is the impressive growth of crypto funding and investment in blockchain technology companies: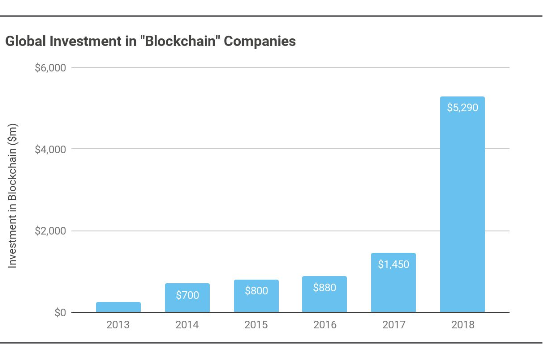 There is a lot of other good stuff in the report, and it is well worth a look over. Ultimately, the final assessment ends on this message:
"The market downturn has led to the revelation that this technology is still in its very early stages and that the economic growth of the crypto market in 2017 did not match the nascent underlying activity and adoption. But it's important to recognize that the pullback was necessary, and that after the last year, the value proposition of Bitcoin and other crypto assets is stronger."
If true, it could mean a good year is ahead in 2019. Will it come to life? Stick with Chepicap for all updates!
Follow Chepicap now on Twitter, YouTube, Telegram and Facebook!