Germany's 2nd largest stock exchange launches crypto trading app 'Bison'
Boerse Stuttgart Group, Germany's second largest stock exchange, took to Twitter to officially announce the newly launched crypto-trading app Bison.
FinTech Sowa Labs, a subsidiary of Boerse Stuttgart Digital Ventures, developed the software for the app.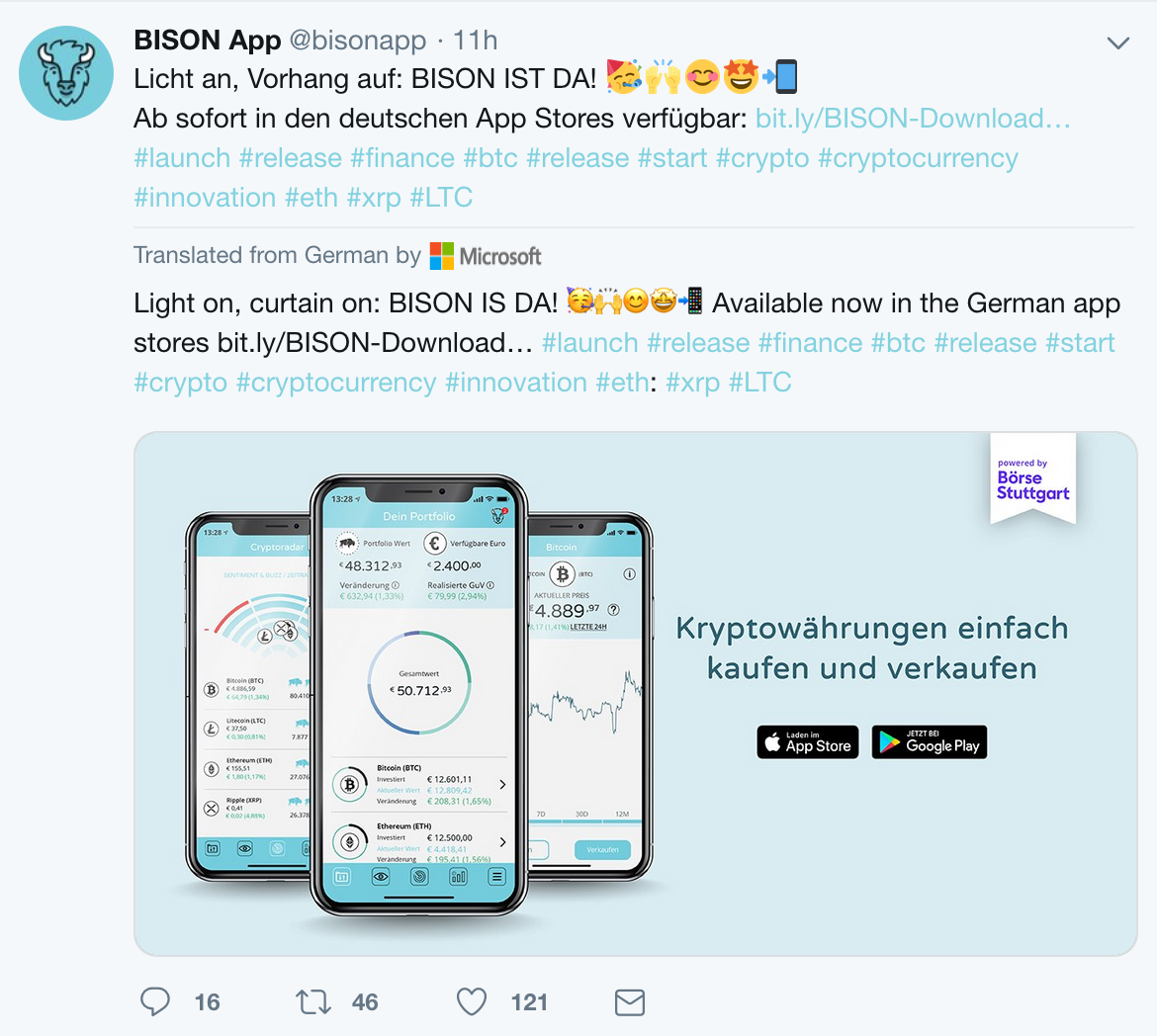 According to FinExtra, the app enables free-of-charge trading in Bitcoin, Ethereum, Litecoin and Ripple.
The Bison app apparently intends to break down the barriers to cryptocurrency trading that have deterred many potential investors, combining fast set up and ID checks with an AI-based news filter to provide a real-time view of market activity, social media sentiment and news.
Ulli Spankowski, CEO of Sowa Labs, said that Bison is the first cryptocurrency trading app from a provider in Germany.
Read more: Germany's largest online food delivery platform now accepts Bitcoin
Spankowski went on to say that additional functions will be added gradually to Bison over time.
'These will include the extension of trading to 24 hours a day, seven days a week, and additional trading functionalities. We will also enable trading in further cryptocurrencies, which will be selected considering criteria such as market capitalisation, customer interest and whether they can be kept in safe custody.'
The app will expand to other EU countries during 2019.
Follow Chepicap now on Twitter, YouTube, Telegram and Facebook!