Zilliqa mainnet launch is today: what changes will it bring?
A crypto with the scaling problem well in mind, Zilliqa, has launched its mainnet today. A key element of a project which aims at building a better blockchain while powering a network of decentralized apps and products.
It is predicted that sometime after this mainnet launch, Zilliqa will leave behind their Ethereum based ERC-20 token and move on to the new mainnet token.
The scaling issues in the Bitcoin and Ethereum blockchains seemingly inspired the team behind Zilliqa, led by Xinshu Dong, CEO, to use chain sharding in order to allow many transactions to be processed along the network, on a smaller scale.
Read more: Will Facebook's new cryptocurrency be built on Zilliqa?
Zilliqa also claims on their press release to have security well in mind with this mainnet launch. For that reason, the network is to be launched on a bootstrap phase, ensuring that it will be protected against attacks while hash power takes off. The end of this bootstrap phase is scheduled for March 2019.
Regardless of the expectations, Zilliqa has lost about 10% in so far today, as the following graph from CoinMarketCap shows. ¿Was it a case of buying the rumor and selling the news?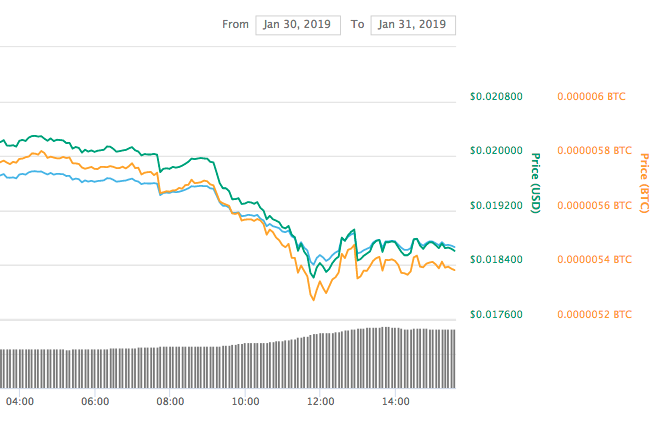 Read more: These are the 3 coins to watch for in February - Cryptocurrency; Zilliqa shares final updates before mainnet launch end of the month
Follow Chepicap now on Twitter, YouTube, Telegram and Facebook!