$1.1 billion in crypto loans issued by Genesis Global Trading in 2018
With so many companies either treading water or complete submerged by the current crypto climate, it may be surprised to learn that loan company Genesis Global Trading managed to stay afloat.
A Digital Asset Lending Snapshot published by the firm in Q4 of 2018, reveals a massive $1.1 billion in cryptocurrency loans were handed out within the year; completely defying any notion of a bear market.
Interestingly a snapshot shared in Q3 of the same year depicted that Genesis had loaned just over half of this figure, $553 million to be exact. The company stated that: "Q4 loan originations increased more than 100% in the final three months of 2018 compared to the prior six-month period."
Even in the face of a 44% decline in BTC the company increased its active loans to $153 million, up $20 million from Q3.

According to the firm Q4 was the most active period due to "new hedge funds and trading firms utilizing 'spot' borrow."
Furthermore, in Q4 their loan portfolio stood at 60% BTC and 40% altcoins, with XRP making up half of all altcoins.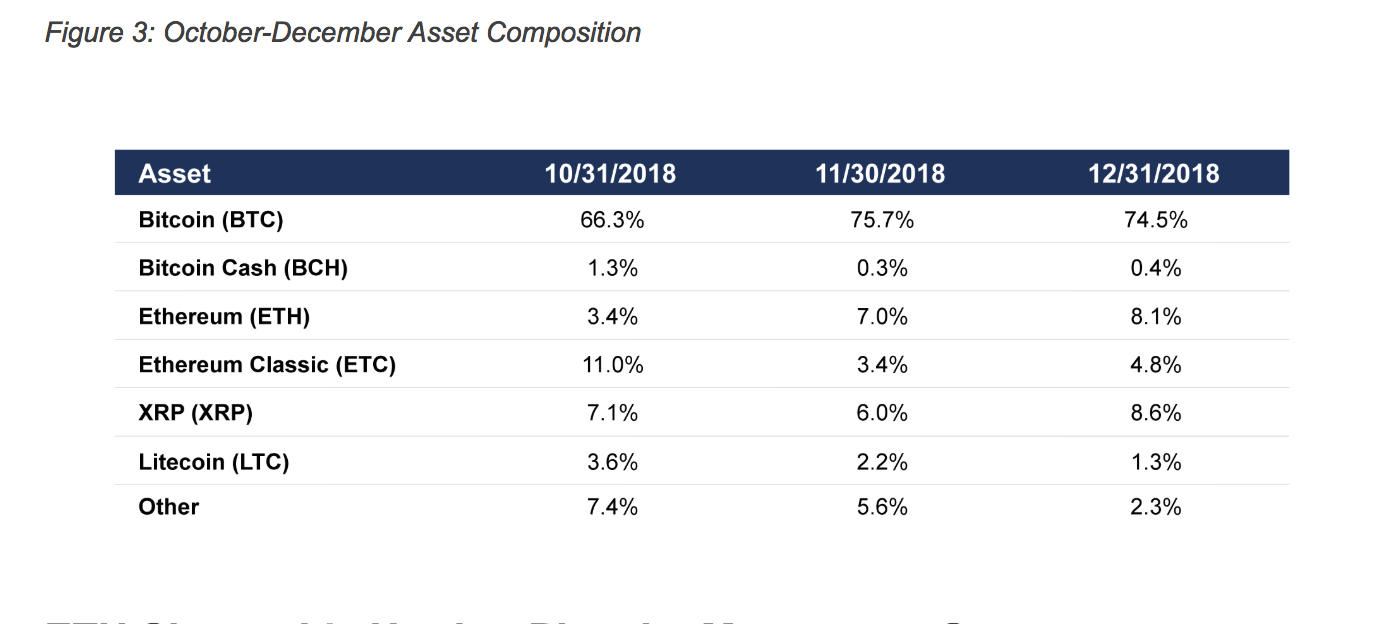 According to the report, Ethereum borrowing more than doubled since Q3, however, still only accounted for less than 10% of the total amount borrowed.
Moreover, Bitcoin cash (BCH) borrowing has almost ceased, since the firm called in most of their loans prior to the hardfork on November 15th last year.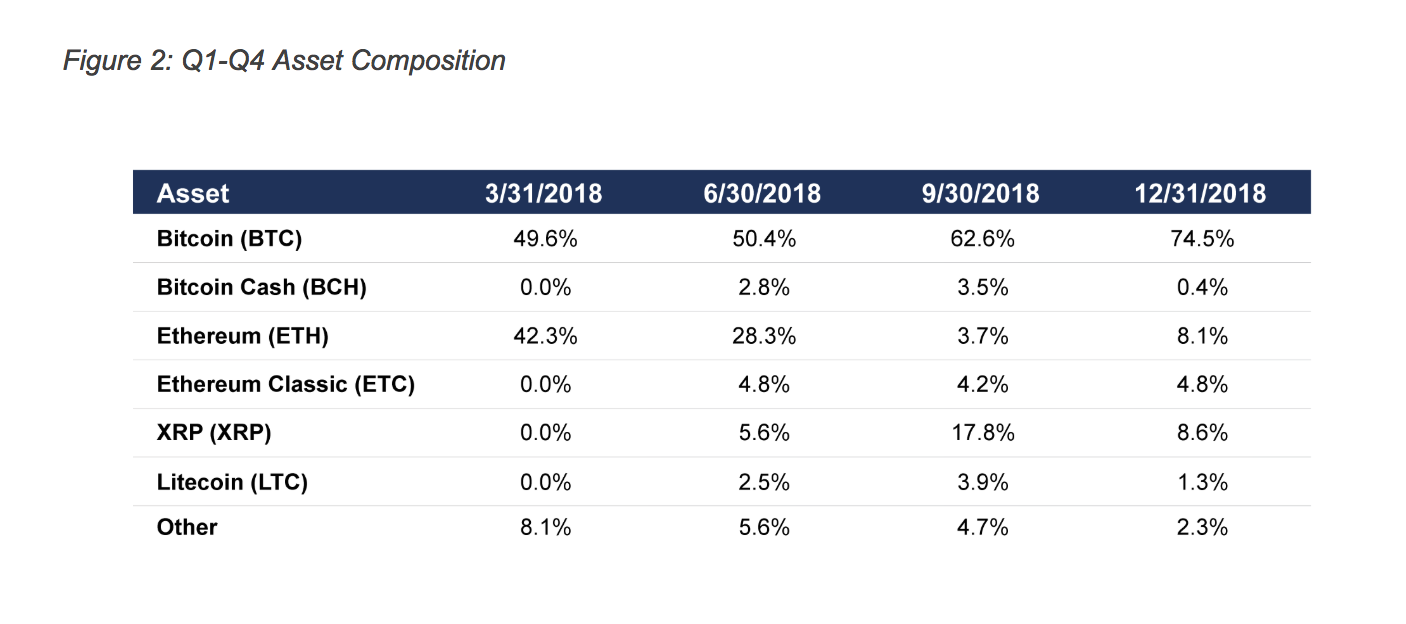 Read more: BitGo and Genesis launch new crypto trading solution for institutions; Even in market downturn, crypto lending is seeing record profits
Follow Chepicap now on Twitter, YouTube, Telegram and Facebook!