This is what the World Economic Forum thinks a banker will look like in 2030
Sometimes, getting a clear picture of how technological changes will affect our future is kind of tough. But art is there to bridge the gap between the now and the future.
On different conferences of the 2018 edition of The World Economic Forum, several artists from the digital agency AKQA and the Misk Global Forum made an attempt at giving visual shape to the upcoming changes in technology and employment, with their view set on the 2030 horizon.
Besides worm-like landfill recylcers, colossal superstructure printers and remote robotic surgeons, an interesting depiction for crypto enthusiast came from one of the talks: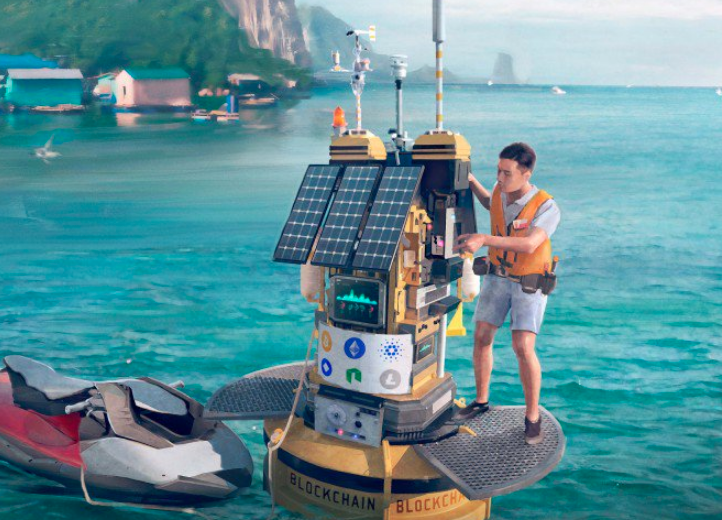 This blockchain banking engineer was inspired by the speech entitled "The remaking of Global Finance", given by IMF president Christine Lagarde. The person in the illustration can be seen as the banker of the future, working to expand blockchain infrastructure to faraway places, increasing financial inclusion of the unbanked peoples of the world.
It is also interesting to note the logos of the different cryptos that are portrayed to resist all the way to 2030: Bitcoin, Ethereum, Cardano, Neo, Litecoin... and a mysterious sixth one?
Read more: Professors 7 US colleges to create 'better version of Bitcoin' in 2019: Unit-e; Lagarde: "The state could supply money to the digital economy"
Follow Chepicap now on Twitter, YouTube, Telegram and Facebook!