BTC climbs back to $3,600, TRON 6% up amid BTT airdrop announcements
An influx of capital has been arriving to the crypto market over the last 24 hours. After a red period coinciding with the Blood Moon at the beginning of the week, market cap is recovering slowly.
According to data extracted from CoinMarketCap, Bitcoin has been on the rise, just climbing back over $3,600 at writing time: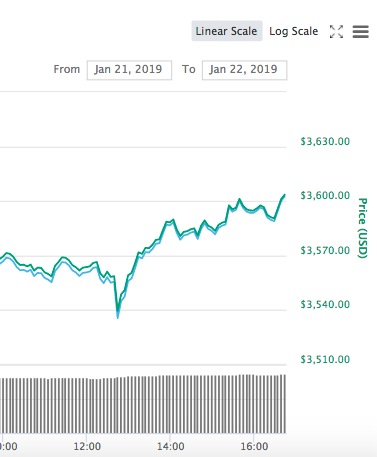 Global market capitalization has increased by about $3 billion after bottoming on the $117 billion mark for the day at around 12:00 UTC. Currently, it has recovered to Monday's $120 billion range.
On the top 10 cryptocurrencies, TRON is outperforming the rest, by climbing close to 6% on the day to $0.026. EOS is the second-best performer, with gains of about 2,5% in the last 24 hours.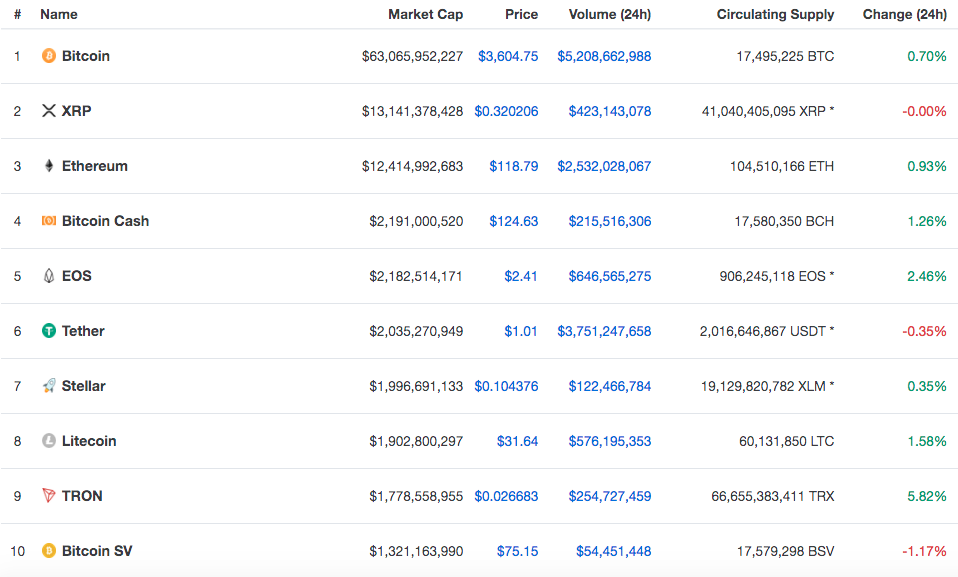 Read more: TRON BTT airdrop dates, exchanges and tips: all you need to know
Extending the range all the way to the first 100 currencies, Loopring is the greenest token of the day packing gains of 42%. Apollo Currency sits on the other side of the table, after recent allegations of being a badly managed "cloned coin" which Chepicap reported on, a community concern which keeps on topping Reddit rankings today.
Read more: Is 'cloned coin' Apollo a scam? Reddit says yes
Follow Chepicap now on Twitter, YouTube, Telegram and Facebook!