Cyber security firms CER and Hacken rank exchanges by safety
On the latest classification of cryptocurrency exchanges by their safety, CER and Hacken evaluated the cybersecurity conditions of the leading 100 exchanges.
The assessment model followed by experts of both companies involved three main areas, namely server security, user security and ongoing crowdsource security assesement, this last category tightly linked to the presence of a bug bounty program, where exchanges offer rewards to individuals for finding errors, bugs or vulnerabilities on their platform, a differentiating characteristic in the rank proposed by this two companies.
Unlike the polemic started when icorating.com classified Binance in the 34th position, the list proposed by CER and Hacken ranks them in the podium, together with Kraken (1st with 9.06 points), Coinbase Pro (second with an 8.74) and BitMex (tied on the third spot with Binance, scoring 8.5). The remaining cryptos on the top 20 can be found here: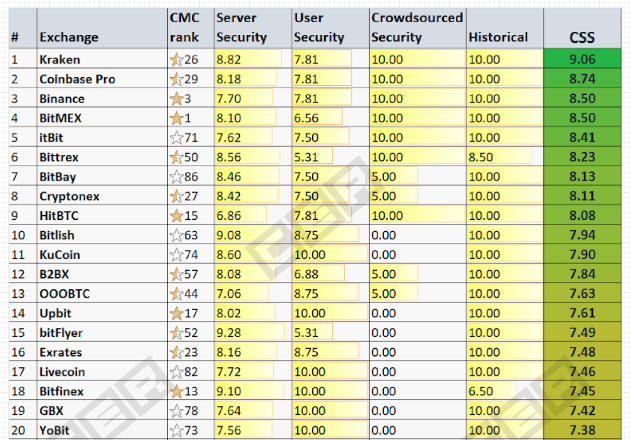 Read more: Exchange security report: only 16% A- or A; Cyptopia B while Binance only B+?

The evaluation system offered by the two companies seems to be slightly more generous overall than that one of icorating.com, as the most common scores given here are 6 and 7´s while on the other ranking B- and C+ were the most repeated ones.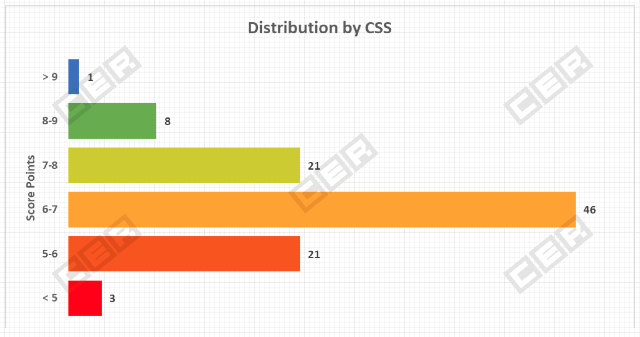 Read more: Vitalik Buterin explains security issues following delayed Constantinople fork
Follow Chepicap now on Twitter, YouTube, Telegram and Facebook!