Justin Sun confirms BTT will launch January 28 on Binance Launchpad
Justin Sun has confirmed in a tweet that BitTorrent (BTT) will be launching exclusively on Binance Launchpad on January 28, 2019, at 7:00 AM PST.
BitTorrent $BTT will be exclusively available on #BinanceLaunchpad on Jan. 28th, 2019 at 7 AM PST! 👉 $TRX session https://t.co/3c1SSfFuDv 👉 $BNB session https://t.co/rrp2F3kbCC pic.twitter.com/lJ7t0I58xa

— Justin Sun (@justinsuntron) January 17, 2019
Anyone who is familiar with torrenting files has experienced slow download speeds and found that files become unavailable after a length of time. The creation of BTT is aimed at correcting this by incentivizing users to share, thereby enhancing download speeds and increasing longevity.
BTT is a TRON TRC-10 cryptographic token that will "act as a general purpose mechanism for transacting in computing resources shared between BitTorrent clients and other participating service requestions and service providers."
Some key features include allowing existing clients to implement a set of optional backward-compatible protocol extensions that will enable them to bid and receive bids for their bandwidth. Furthermore, BTT is expected to grow beyond its current use of sharing bandwidth to general storage, computation, and resource availability.
Initially, BTT will be used by BitTorrent clients to place bids to encourage faster download speeds. Later, TRON is planning on enhancing its capabilities to include purchasing content, tipping live streaming performers, and crowdfunding.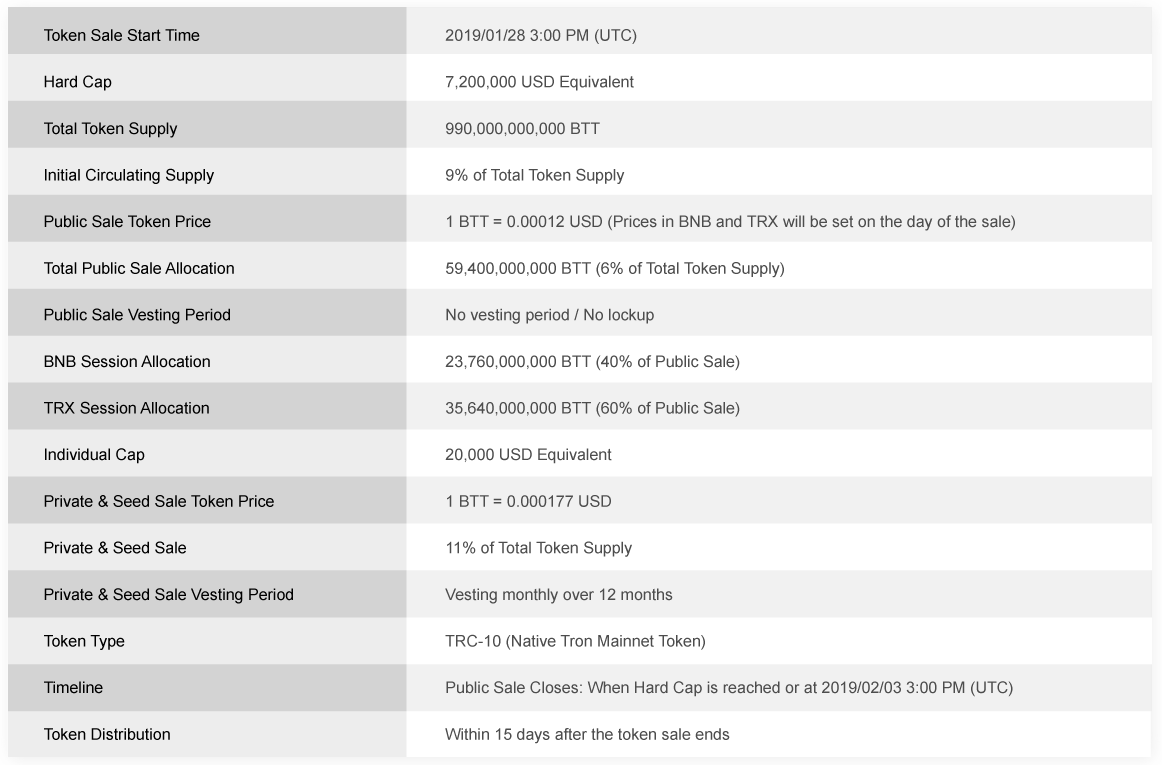 Read more: Former BitTorrent Exec feels introduction of BTT will "literally destroy" TRON
Follow Chepicap now on Twitter, YouTube, Telegram and Facebook!