Research indicates Bitcoin Cash has never made use of its 8 MB block size
It's been 500 days since Bitcoin's civil war resulted in the creation of Bitcoin Cash - the product of those who felt bigger block sizes were needed. The 8 MB block sizes that characterize BCH were designed to allow for more transactions to be confirmed at the same time. However, new research indicates that BCH has never come close to mining an 8 MB block.
According to a report report by research group LongHash, in the last 500 days, Bitcoin blocks have on average been 30 times larger than those of Bitcoin Cash. Since August 2017, the average block size of Bitcoin Cash has been 171 KB representing just 2.1% of the total BCH block capacity.
"There has only been one day so far where BCH blocks have been more than half full. On January 15, 2018, one year ago today, BCH blocks averaged 59% of their total capacity," the report reads.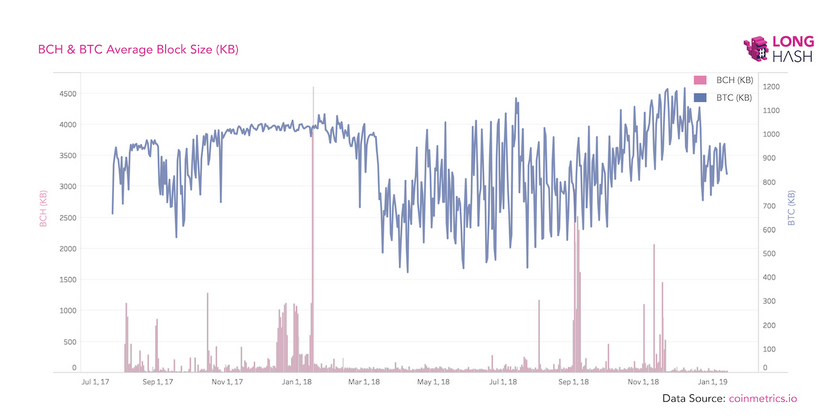 In the last 30 days, BCH blocks have averaged 34 KB, just 3,7% of the average Bitcoin block which is around 923 KB
"Some will claim that it's a positive sign that BCH blocks are not near their capacity, but others will point to the lack of interest in BCH as concerning," the report concluded.
Follow Chepicap now on Twitter, YouTube, Telegram and Facebook!