Exchange security report: only 16% A- or A; Cyptopia B while Binance only B+?
A report about safety on cryptocurrency exchanges published on the 18th of December is gathering attention today after the recent Cryptopia hack and ongoing investigation.
The evaluation system used by icorating.com allocates up to 100 points in the following categories: user account security (17), registrar and domain security (18), web security (57) and DoS attack protection (8).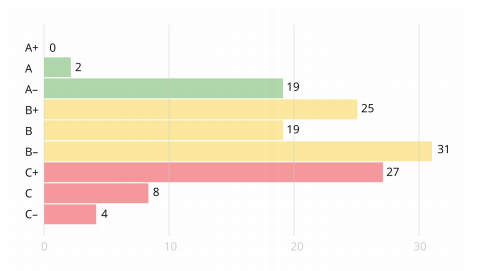 Only 16% of all 135 exchanges evaluated reached an A- or A grade, without any obtaining the maximum score. The median rating was a B-, which was given to 31 exchanges.
The cutting metric for deciding which exchanges would make it into the report was having a daily trading value of at least $100,000. According to the estimations of the authors, this would only leave out 65 out of the 200 exchanges that they currently count as operative.
Kraken obtained the first position of the table, which makes it the second time that the exchange ranks on the top. The rest of the podium is taken by CobinHood, which equals Kraken with an A rating, and then Poloniex, BitMex and Bitfinex on descending order, as they all are rated with A-.
Some debate started on Twitter regarding the accuracy of the classification, specially taking into account that Binance, one of the most popular platforms, is ranked at the 34th position with a B rating, while some exchanges with far less users and popularity enjoy surprisingly high positions. There was a prompt answer from the CEO of the company:
Interesting. I wonder what @cz_binance will say about this? 🤔

— Michael Nye (@CryptoShillNye) January 16, 2019
Good luck to your funds if you stick to this list.

— CZ Binance (@cz_binance) January 16, 2019
Read more: Binance freezes stolen Cryptopia funds after Twitter warning;54% of crypto exchanges have sub-par security measures, report finds
Follow Chepicap now on Twitter, YouTube, Telegram and Facebook!