Smoking VS acquiring BTC calculator tells you how long it would take to buy 1 BTC
Ever wondered how much money you could save if you quit smoking? Ever needed a good excuse to quit smoking? Well Niffler's smoking vs acquiring BTC calculator could be just the thing you need.
Niffler have launched a handy calculator that allowes smokers to determine the cost of smoking compared to how long it would take to acquire a single bitcoin.
The calculator works by allowing users to select their country of origin, the smoker then selects how many packs they smoke per day. Once that input is complete, the calculator will tell you how long it would take to purchase 1 BTC if you replaced smoking with buying BTC.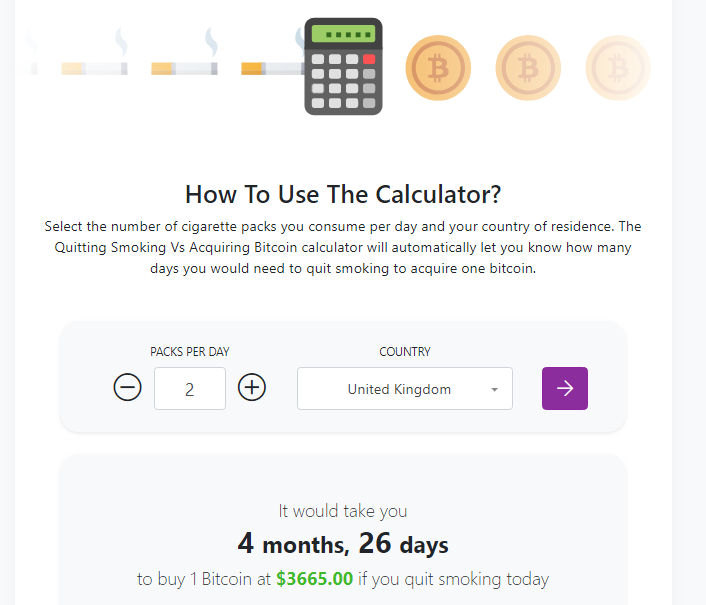 Not a bad way to keep track of how smokers are smoking away money, that could potentially go towards a digital store of wealth. With bitcoin maximalists expecting BTC to eventually reach anywhere upwards of $20,000 again in the future, it could very well be the best time to quit smoking and start saving up BTC.
Follow Chepicap now on Twitter, YouTube, Telegram and Facebook!