Heads up traders, long-dormant wallets are active again, tough times ahead
Bitcoin whales who own 85% of all Bitcoins have been showing activities again after two years of inactivity.
Buried under the hype of the recent market crash is the awakening of many long-dormant Bitcoin accounts in the last couple of months.
The "movement" was noticed for the first time by Flipside crypto analytics on October last year, during which accounts that hadn't shown any activities for more than 2.5 years were seen to be active again.
As the year changed, the movement remained even until now, the aforementioned wallets are even said to hold around 60% of the total circulating supply of Bitcoins.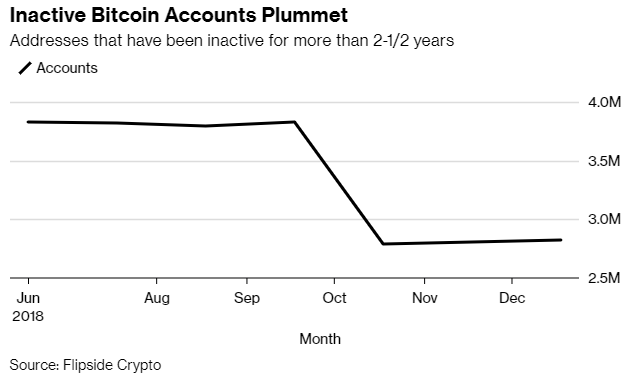 Reflecting to similar occurrences in 2015 and 2017, such activities were seen prior to the surge of Bitcoin price that brought it to its highest price of all time by the end of the year, according to Eric Stone, Flipside's head of data science.
Still according to him, Bitcoin's active supply has significantly increased by 40% since last year, on which he said, "It's definitely a big shift. There's more potential than usual for price swings."
But what makes it even more potential to move the market is the ownership concentration. The data shows that 85% of all Bitcoins are owned by around 1,000 addresses, which include many early investors that have been inactive during the price spike in the last two years.
Flipside's CEO, David Balter confirmed that many of those holders become active, as quoted by Bloomberg, "We've definitely seen that many long-time holders of Bitcoin are becoming active."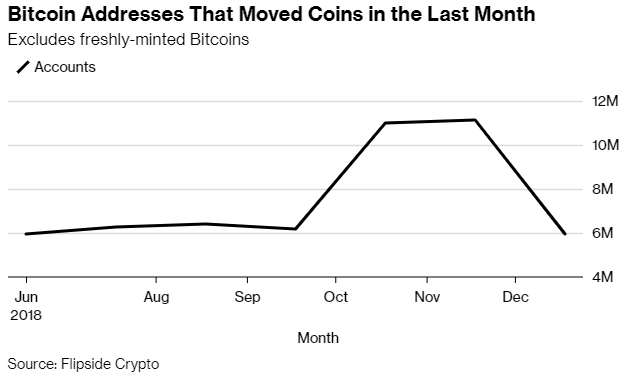 Based on the data, Stone believes that the market won't remain stagnant at least in the next 2 years, although it remains to be seen whether the awakened whales will be buyers or sellers.
Quoting his closing statement, "The fact that those wallets have been recently active leads us to believe they could soon be active again. Put another way: We have no reason to expect them to remain stagnant for another 2-plus years."
Follow Chepicap now on Twitter, YouTube, Telegram and Facebook!