Verge and Status are among the only gainers in the top 100
Earlier today the market witnessed Bitcoin slip from its pride of place above $4000, down to $3850 in a matter of minutes. With that many altcoins followed suit crumbling the total market cap of cryptocurrency down by $8 billion.
As of right now, many if the top 100 are significantly in the red, however, there are a few cryptocurrencies effectively holding their own against a large amount of selling pressure.
One of those is the privacy cryptocurrency, Verge (XVG) showing not only tremendous resilience against the onslaught of altcoins but an impressive gain as well, with a defiant bounce back of +10.33%. XVG originally fell in line with the rest of its brethren losing -9%, before eventually climbing back up and to a substantially better level than previously seen: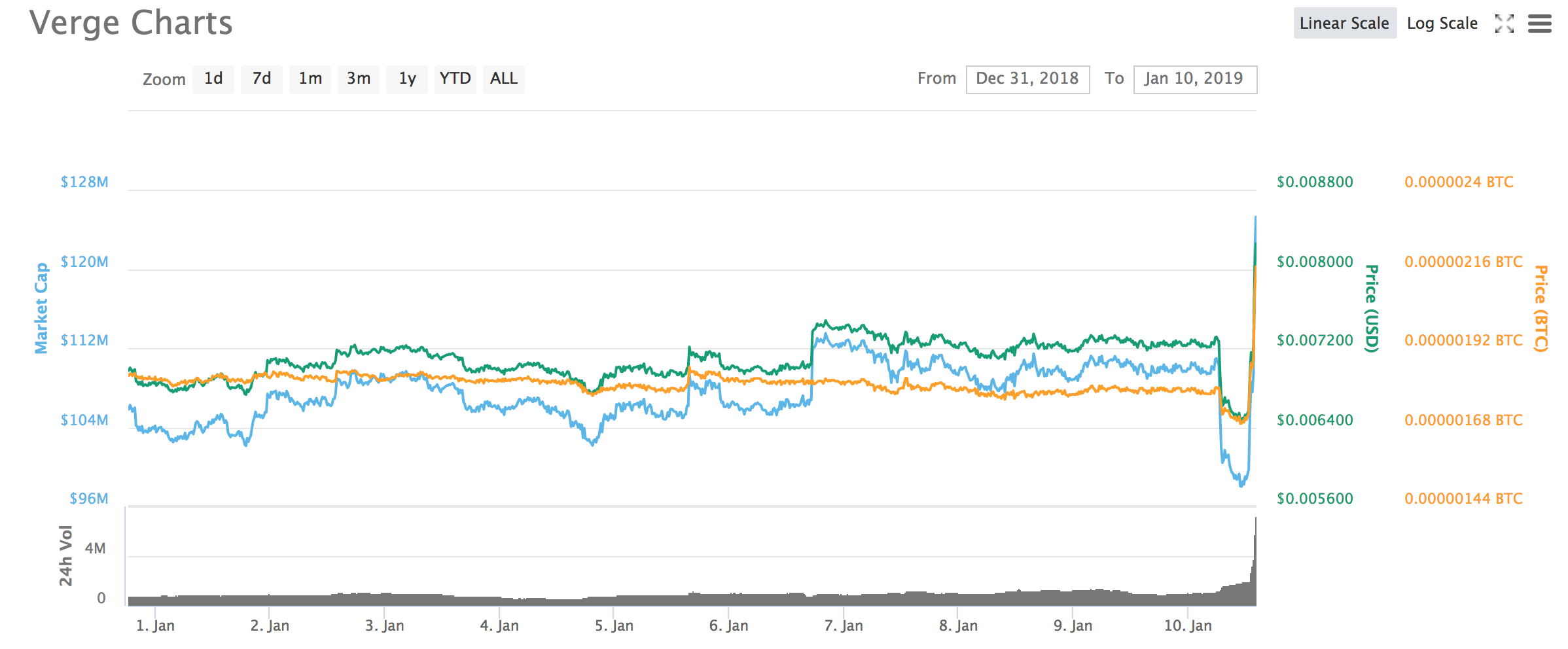 the only news appearing to drive this push from the privacy coin is the release of their new IOS wallet:
Just started testing the #beta #xvg #ios #wallet

This is some serious sh*t
Talking about easy adoption
Really amazing
Thanks @SwenVanZanten

My first trail payment received within a couple of sec. #VergeCurrency #Verge #vergefam $xvg pic.twitter.com/oN7vDSeijH

— Jungle of Crypto (@BTC__Blockchain) January 6, 2019
hello #Verge 😅🙌🏼 pic.twitter.com/UZODO6Tw9L

— ☄️ paTo paTinYo 🗿 (@crypToBanger) January 10, 2019
Status (SNT) is also showing remarkable resistance to this latest dip, up +10% on the 24-hour charts. This is seemingly business as usual for SNT which seemed to be completely unaffected by the dip: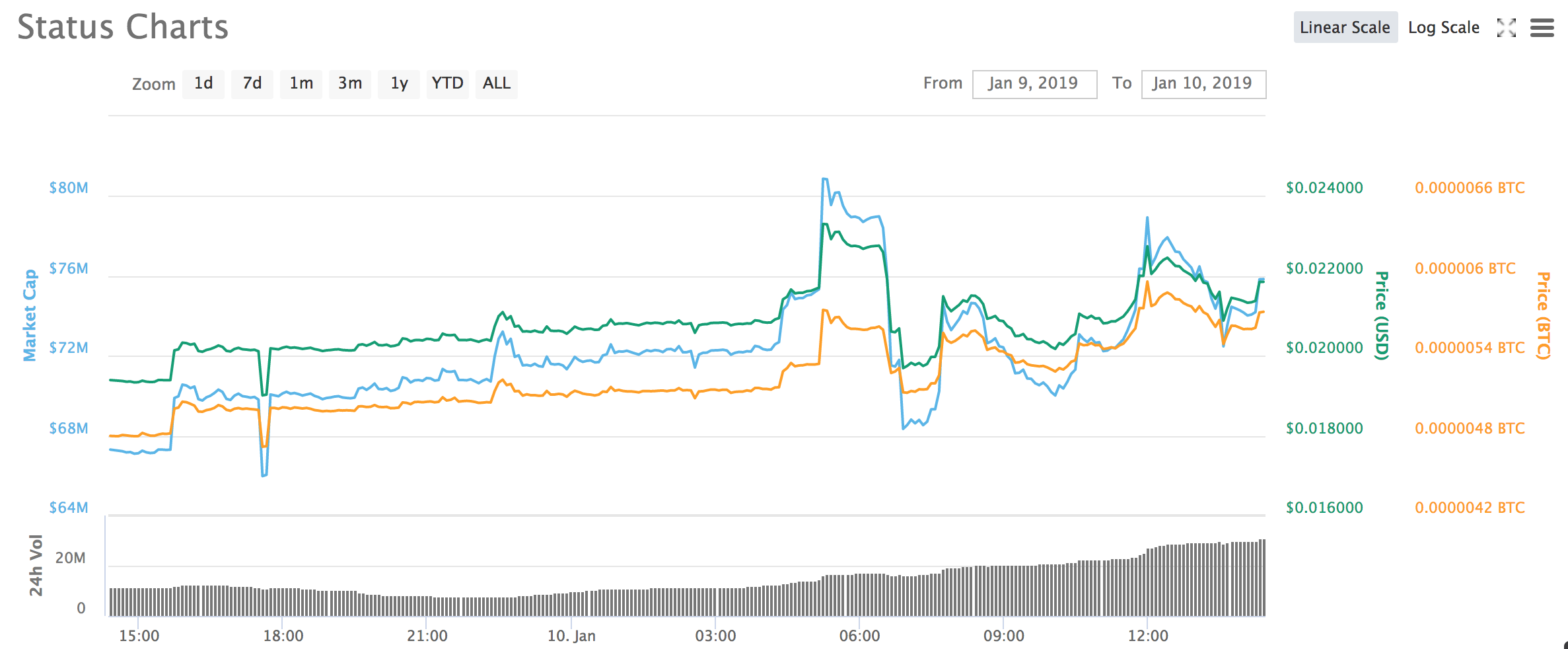 This non-conformity from SNT isn't going unacknowledged:
Cryptocurrencies aren't having a great day, which makes things interesting when you get one market moving the other way. That market is #Status (SNT). @ethstatus has been around for a while and isn't expected to fade away. Worth paying attention to the relative strength. pic.twitter.com/LiceS8oSAx

— Joel Kruger (@JoelKruger) January 10, 2019
The news driving this complete lack of respect for altcoin correlation appears to be the alpha phase launch of the Status desktop, a messenger platform built for decentralized private and secure communication:
Status Desktop is in alpha! Version 0.9.0 marks a stable release of the desktop client. This is a huge step towards our goal of providing tools for secure, private, and censorship resistant communication. Learn more & download Desktop Alpha here https://t.co/vo4g37exlX

— Status (@ethstatus) January 8, 2019
Read more: Market dump sees all coins drop in 30-minute time frame, BTC under $4,000 again
Follow Chepicap now on Twitter, YouTube, Telegram and Facebook!