New year's rally coming? Bitcoin (BTC) breaks above the $4k level
The price of Bitcoin (BTC) has risen above $4000 for the first time this year. The token surged in value by 5 percent in the last hour or so.
After hovering around the $3700-$3900 mark for a while, BTC broke above the $4k level with a 5% spike. It rose as high as $4080, which is the highest price it has seen in over 2 weeks.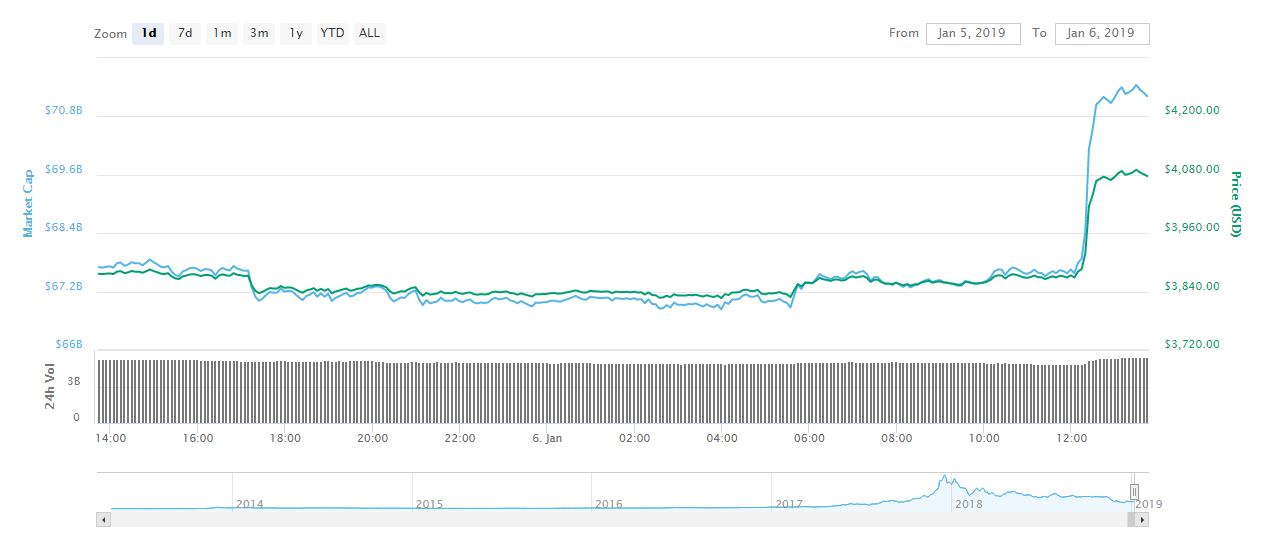 The psychological barrier of $4000 has been seen as a significant one for BTC investors since the major price crash of November 2018. However, each rally above this level has been short-lived, and the price tends to lose its value almost as quickly as it gained it. Many have predicted great things for BTC in 2019, but others are suggesting that the number one crypto may still not have seen a bottom.
Read more: Will Bitcoin recover in 2019?; According to Tone Vays there's 70% chance that Bitcoin hasn't hit a bottom
Follow Chepicap now on Twitter, YouTube, Telegram and Facebook!