The Bitcoin standard? BTC to hit $100,000 if it becomes a "good store of value"
Many of the long-term crypto predictions for 2019 and beyond have placed Bitcoin well above $100K justifying the reason for that price point as bitcoin flipping gold and becoming a standard reserve currency.
This sentiment has been once again echoed by crypto influencer Lou Kerner, also a partner at CryptoOracle - a cryptocurrency investment and advisory firm.
Speaking to Bloomberg, Kerner asserted that the idea of bitcoin as a "respected store of value" is in sight:
"Gold right now is an $8 trillion asset while Bitcoin is a $60 billion asset. In my opinion, the value of Bitcoin can go up 100 fold that will ensure that the field of digital assets goes a long way."
Speculation surrounding the future price of BTC often finds a way of directing discussion back to previous price crashes, Kerner is no exception, blaming the early 2018 crash on investors: "We got ahead of ourselves"
Moreover, Kerner equates the crash to Amara's law, which states that speculators tend to overestimate the effect of a technology in the short run and underestimate the effect in the long run, something which Kerner believes added to the overinflated price of BTC.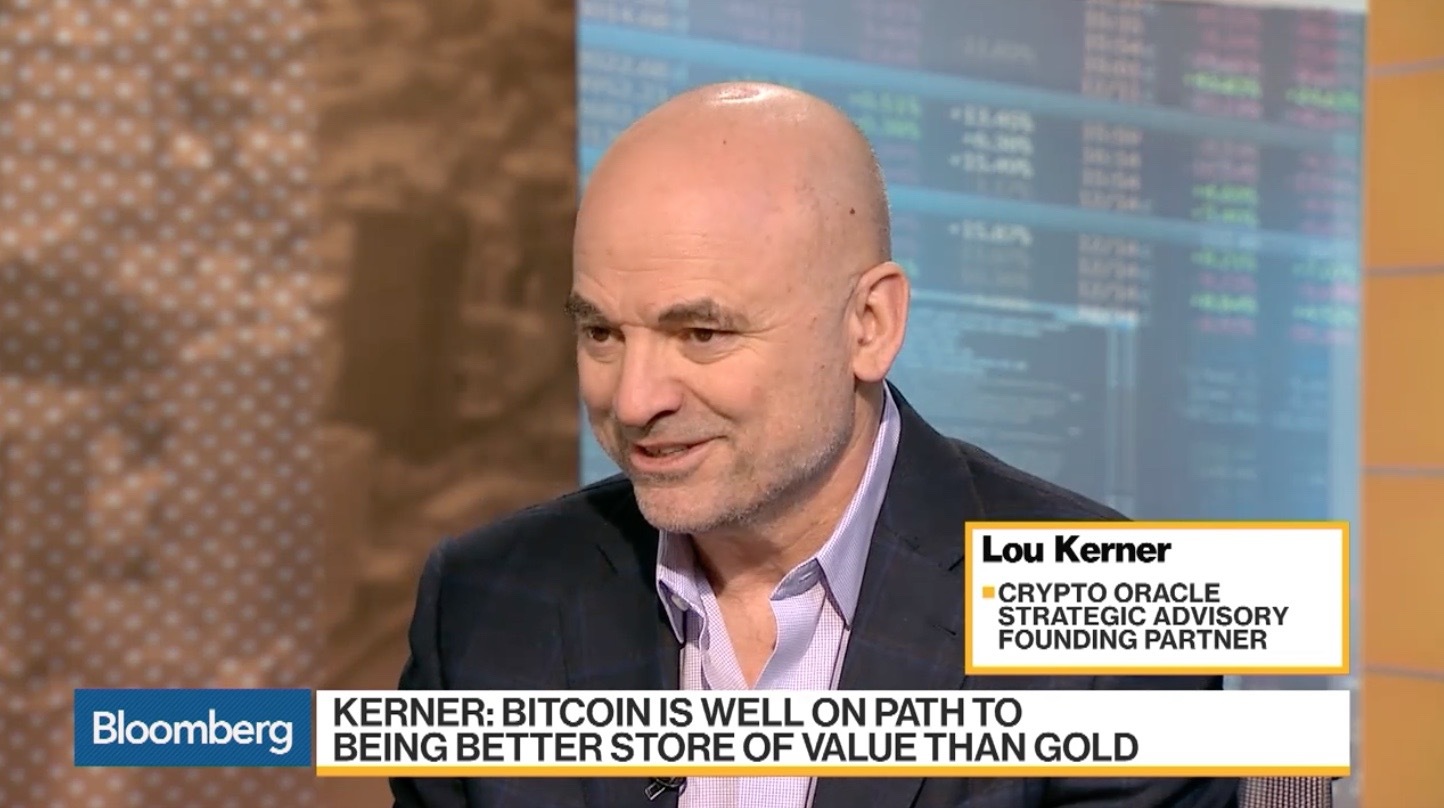 This line of thinking leads Kerner to state that if BTC becomes a store of value it could overtake gold, adding that BTC is "a better store of value [over gold] if the world comes around to sharing that view … we're easily over 100,000 dollars in 3-4 years in Bitcoin"
Kener continues by calling the dollar a Ponzi scheme:
"Nobody thinks we're going to ever pay back the debt that we have, we're never going to pay back 20 trillion dollars plus dollars of debt."
Kerner states that this is where a store of value steps in, with gold being a safe haven for those who don't want to hold their value in the Dollar. Kerner argues that BTC is fast becoming a popular store of value, comparing the market cap of silver versus BTC:
"Silver is the second biggest store of value at $50 billion and Bitcoin today is $60 billion so Its really taken over second place from silver as a store of value."
Kerner concludes the interview with his future prediction for Bitcoin in 2019, simply saying: "it's going up".
Read more: 8 long-term Bitcoin price predictions by experts; 9 Bitcoin price predictions for 2019 by crypto experts; Will Bitcoin recover in 2019?



Follow Chepicap now on Twitter, YouTube, Telegram and Facebook!