Even in market downturn, crypto lending is seeing record profits
While the crypto market might be down, crypto lending services are making a killing, possibly even more than when the market is on the up.
Bloomberg today reported that crypto lending services like BlockFi, Salt Lending, and Galaxy are seeing record profits as traders continue to take out crypto loans as the market tanks. The thought goes that people who still believe in crypto get loans backed by coins in order to avoid selling them at depressed prices, while conversely some investors borrow coins in order to short the market, making a profit on the market collapsing without having to directly buy coins.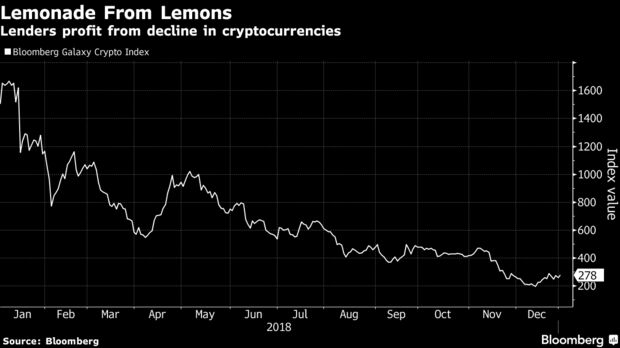 BlockFi says that in fact their customer base has grown tenfold just since June, and Genesis Capital is looking to double its staff. While many crypto venture funds and startups are shutting down, the lending sector of the crypto market is absolutely flourishing.
Read more: Huobi set to follow Bitmain with staff layoffs following extended bear market
On the one hand, on the 10th anniversary of Satoshi's original white paper, a large number of people who believe in Bitcoin are still clearly willing to hold on, borrowing against a declining asset in the hopes that Bitcoin's original vision will come through. On the other hand, the companies which are actually attempting to build on the technology are being culled while the profits are being made by predatory institutions who merely making money off of the capital they own, arguably one of the fundamental criticisms of the banks that motivates a project like Bitcoin. Crypto lending is not going away, but crypto enthusiasts who believe in its revolutionary claims should hope that it doesn't remain the only profitable part of the crypto ecosystem.
Read more: Salt lending reportedly being investigated by the SEC
Follow Chepicap now on Twitter, YouTube, Telegram and Facebook!