Bitcoin listed as worst investment of 2018 by Russian firm
According to an article by CCN, the Russian network of auditing firms FinExpertiza has labelled Bitcoin as the most underperforming investment of 2018, against 14 other popular assets.
Because Bitcoin is often referred to "digital gold" and treated as such, the most focused on assets for comparison were precious metals. It was shown how Bitcoin performed notably worse than all the major metal assets: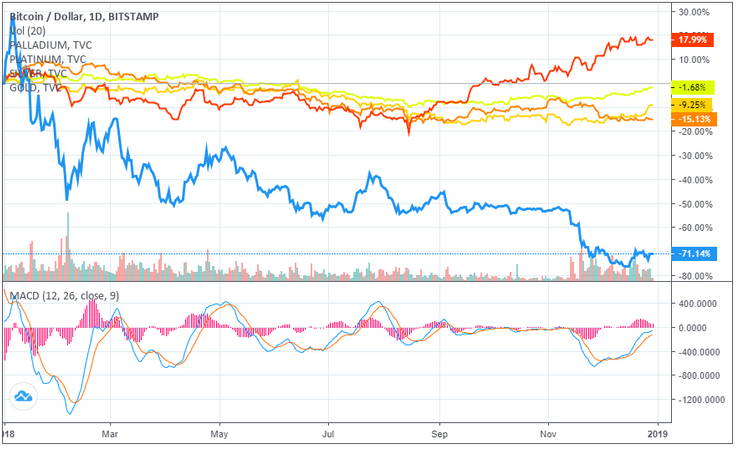 All is not bleak however as it has been pointed out that these assets are not currently at the bottom of their market cycles, while Bitcoin is. In fact, it is important to remember that this correction has been in line with previous market corrections in terms of percentages.
While this assessment is not technically inaccurate, it should not let undue gloom fall upon investors. Markets always see booms and busts, and while this year was a bigger bust for crypto than gold, 2019 may be different.
Follow Chepicap now on Twitter, YouTube, Telegram and Facebook!