Crypto hit hard by Christmas slump
While in the lead up to the holidays the crypto market made steady gains, the marketplace took some serious damage Christmas ever through Christmas day, with coins across the board down over the last 24 hours according to Coinmarketcap.
Bitcoin
BTC has been unable to stay over the $4,000 level, falling over 6% starting Christmas eve down to around $3,800, which translates to about $7 billion in value lost overnight.
Altcoins
While in the lead up to Christmas day altcoins like XRP and ETH saw impressive gains of over 15%, this trajectory suddenly declined, and across the board every altcoin took a serious hit. From its weekly peak, Bitcoin Cash fell about 23 percent, plummeting from $240 to its $180 position today.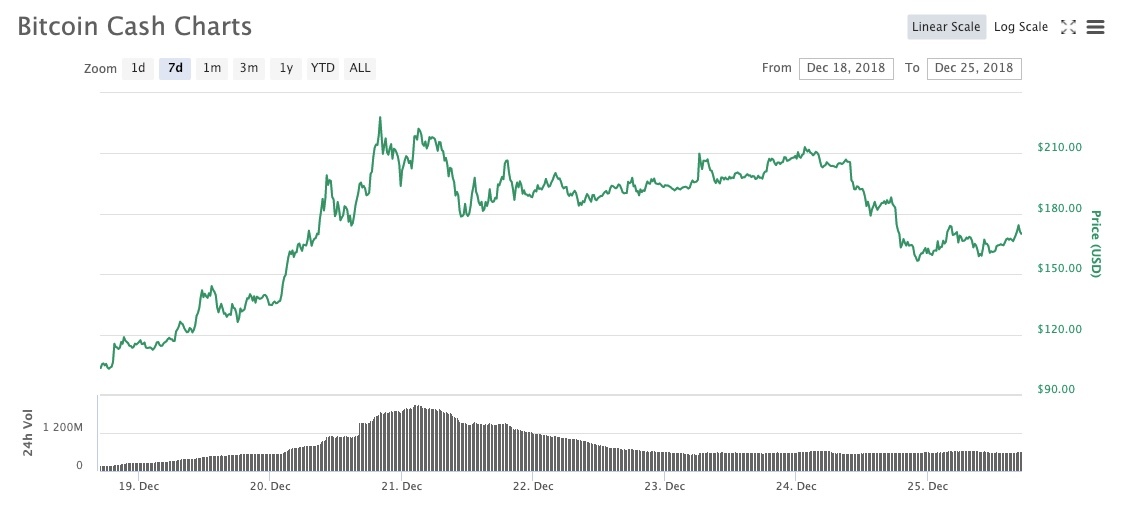 XRP likewise, hasn't sustained the boost it had from news it would be included on Coinbase as a base pair.
Market Overall
The crypto fall in fact coincides with a significant stock market dip, with CNBC noting that in fact every single asset class fell in 2018, and NBC pointing out this was the stock market's 'worst Christmas Eve ever.' While some have pointed to crypto as a possible way to hedge against these kind of market falls, commentators have noted that in fact, crypto is highly dependent on traditional markets, and is unlikely to gain its independence with the direction investing is heading. Still, its worth knowing that crypto is going down along with the rest of the market, rather than being uniquely ill-suited for remaining competitive in 2019.
Read more: Henri Arslanian on why 2019 is an exciting year for crypto
Follow Chepicap now on Twitter, YouTube, Telegram and Facebook!