Bitcoin Private (BTCP) scam - developer secretly pre-mined 2 million extra coins
A scam involving the Bitcoin Private (BTCP) network has recently been exposed. It appears that one of the developers of the crypto had secretly pre-mined 2 million coins before launch.
Bitcoin Private (BTCP) is currently the 106th-largest crypto, with a total market cap of around $37.5 million. It was created as a hardfork from the Bitcoin network around the same time as Bitcoin Cash (BCH) was launched, in March 2017. Its code is a direct clone of the protocol for Zcash (ZEC), an earlier BTC fork.
According to a Reddit post about the scam, "Bitcoin Private (BTCP) [...] was intended to [have] an initial supply of ~20.4m BTCP, with a decaying miner reward, capping the total supply at 21m units as with Bitcoin. However, 2.04m additional units were covertly minted during the import of the Bitcoin UTXOs and sent to the BTCP shielded pool, bringing the initial supply to 22.6 million, contradicting the whitepaper and all of the materials published by the team."
300,000 of these secret extra tokens have been sent to addresses associated with exchanges, and presumably sold. Due to the limited uptake of a BTCP airdrop, these tokens account for around 10 percent of the circulating supply. Probably in response to the news, the BTCP token has dropped in price by over 20 percent in the last 24 hours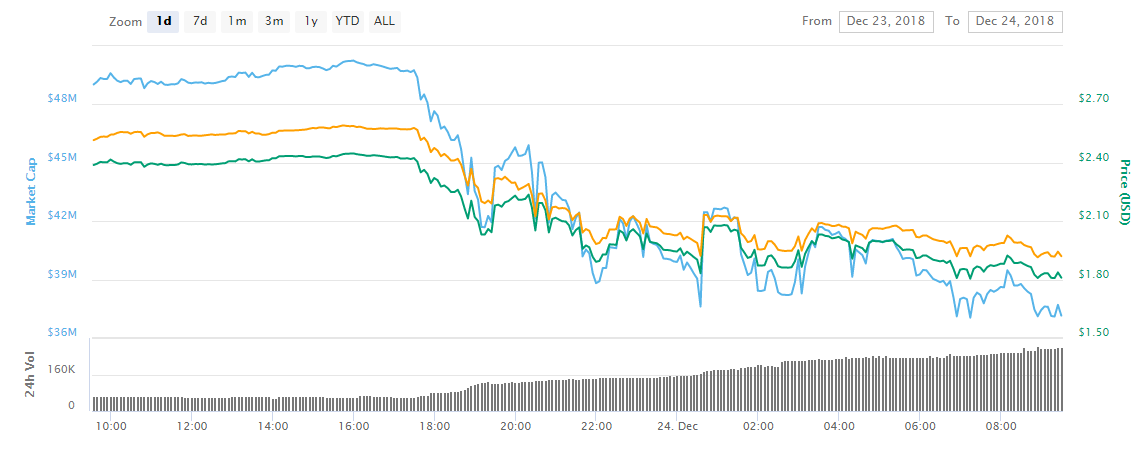 The developer at the time the secret pre-mine went ahead, 'Rhett' (@heyRhett), has taken to Twitter to deny any knowledge or involvement. However, many observers are refusing to believe his story.
I have not been involved with the Bitcoin Private project for many months.

I never wrote any software for it.

I was never paid or given any BTCP for free

I have no knowledge of who may or may not have been involved in the inflation hack.

— Rhett (@HeyRhett) December 23, 2018
Are you sure you have no knowledge?

"There's much larger fraud that was never disclosed to the community. Maybe Jake and Guiseppe will disclose it now?"https://t.co/Tr0WOEWh8D

— Antoine Le Calvez (@khannib) December 23, 2018
End yet it's your name attached to this project. You promoted it. You are at least guilty for failing your due dilligence. It's very telling you don't feel any responsibility.

— donald (@disco_donald) December 24, 2018
Other influential crypto commentators are seeing this scam as an example of why the crypto space is struggling, as well as a fascinating example of some network vulnerabilities.
I was very excited when I realized that checkpoints might have been how they hid the fraud. But apparently there was more to it than that, so so much for a nice example of how checkpoints can be dangerous. :)

— Peter Todd (@peterktodd) December 24, 2018
This is why we can't have nice things. This is the kind of thing that forces regulators to step in.

— Emin Gün Sirer (@el33th4xor) December 24, 2018
Follow Chepicap now on Twitter, YouTube, Telegram and Facebook!