Pros are leaving the Bitcoin market, JPMorgan says. More crypto FUD?
Bloomberg reports that according to JPMorgan, the prolonged cryptocurrency bear market is the reason why participation by financial institutions in Bitcoin trading appears to be fading.
'The prolonged digital-asset slump is scaring off institutional players', according to JPMorgan Chase & Co.
Bloomberg further states that multiple analysts, including Nikolaos Panigirtzoglou, said that key flow metrics have downshifted dramatically, including in futures markets and in average volumes.
They even added a chart that illustrates the drop of interest in Bitcoin futures, as 'crypto markets fizzled'.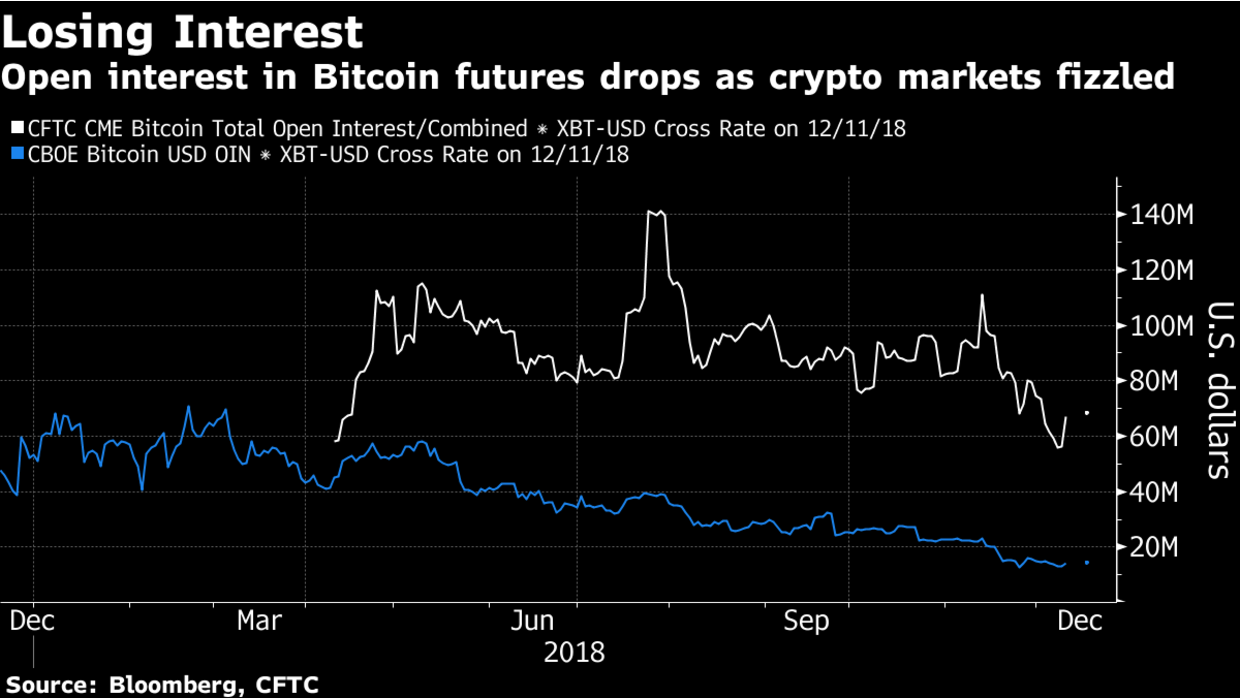 However, the crypto community isn't convinced and it wouldn't the first time the crypto community expresses their doubts and accusations that Bloomberg is spreading FUD, while 'at the same time loading up on Bitcoin'.
#Bloomberg Crypto should rename it's handle to Bloomberg #FUD! #cryptocurrency https://t.co/wEH9qVFzsR

— Crypto Dost (@TheCryptoDost) December 19, 2018
Read more: Bloomberg trolls crypto: 'Warren Buffett has the last laugh on Bitcoin'
No matter what, the cryptocurrency market is having a great day and Bloomberg FUD won't spoil that and if you need to be convinced or reassured, read the article below. Enjoy!
Read more: Is Bitcoin dead? 8 reasons why it is NOT
Follow Chepicap now on Twitter, YouTube, Telegram and Facebook!