Augur's founder believes billions have been wasted on worthless projects' ICOs
Pantera Capital Management's co-CIO and Augur's founder, Joey Krug believes that lots of money have been wasted on worthless projects through ICOs.
Following Pantera Capital Management's analysis to their investment portfolio that involves ICOs, co-chief investment officers, Joey Krug made a statement that most of the existing ICOs are actually unnecessary.
Read more: 25% of Pantera's backed projects might be the next "victims" of the SEC
According to his analysis, the ICO boom started on May 2017 after Kik announced their token sale at the Token Summit.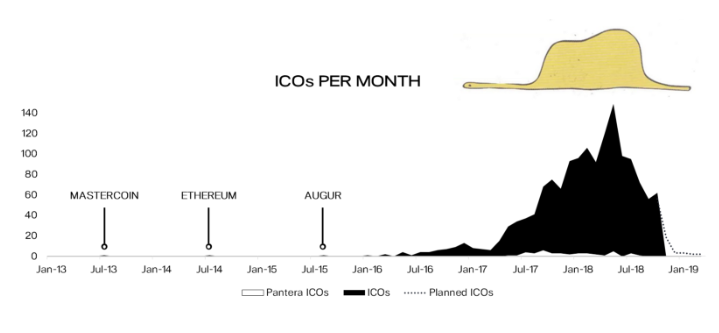 "ICOs have existed for five years. For the first three years, there were a few really amazing projects where the token was absolutely necessary to the functioning of the network. They were pretty rare," he said.
He added further that even as the ICO era started, quality projects have still been quite rare.
Explaining his opinion, Krug said, "For a protocol token to have value it must be absolutely necessary for the functioning of the network and the value is only because more and more people want to use it or find it useful — it has utility. In 90+% of those offerings, the token was not required."
Krug, who successfully raised $5.1 million fund for his Augur platform through an ICO back in 2015 thinks that billions of dollars have been wasted on projects that are hypothetically worthless. Quoting what he said, "As the token has no reason to exist they will, unfortunately, go to zero."
That said, Pantera is said to still invest in one ICO every few months, particularly those "extremely compelling projects", although it's getting rare.
Follow Chepicap now on Twitter, YouTube, Telegram and Facebook!