Less than 15% of team members in ICO startups are women
In a study conducted by LongHash, a platform for accelerating the development and understanding of blockchain technology, they took a look at the most recent 100 blockchain startups listed as upcoming by ICO Rating, and tracked the overall gender balance of the team, the number of women at the executive level, and the number of women on advisory boards.
The report shows that only 14.5% of the team members are female, only 7 percent of the executive roles are occupied by women, and only 8% of the advisor roles are women.
The study further points out that almost four out of five startups (78%) don't have a single female executive and 75% don't have female advisors.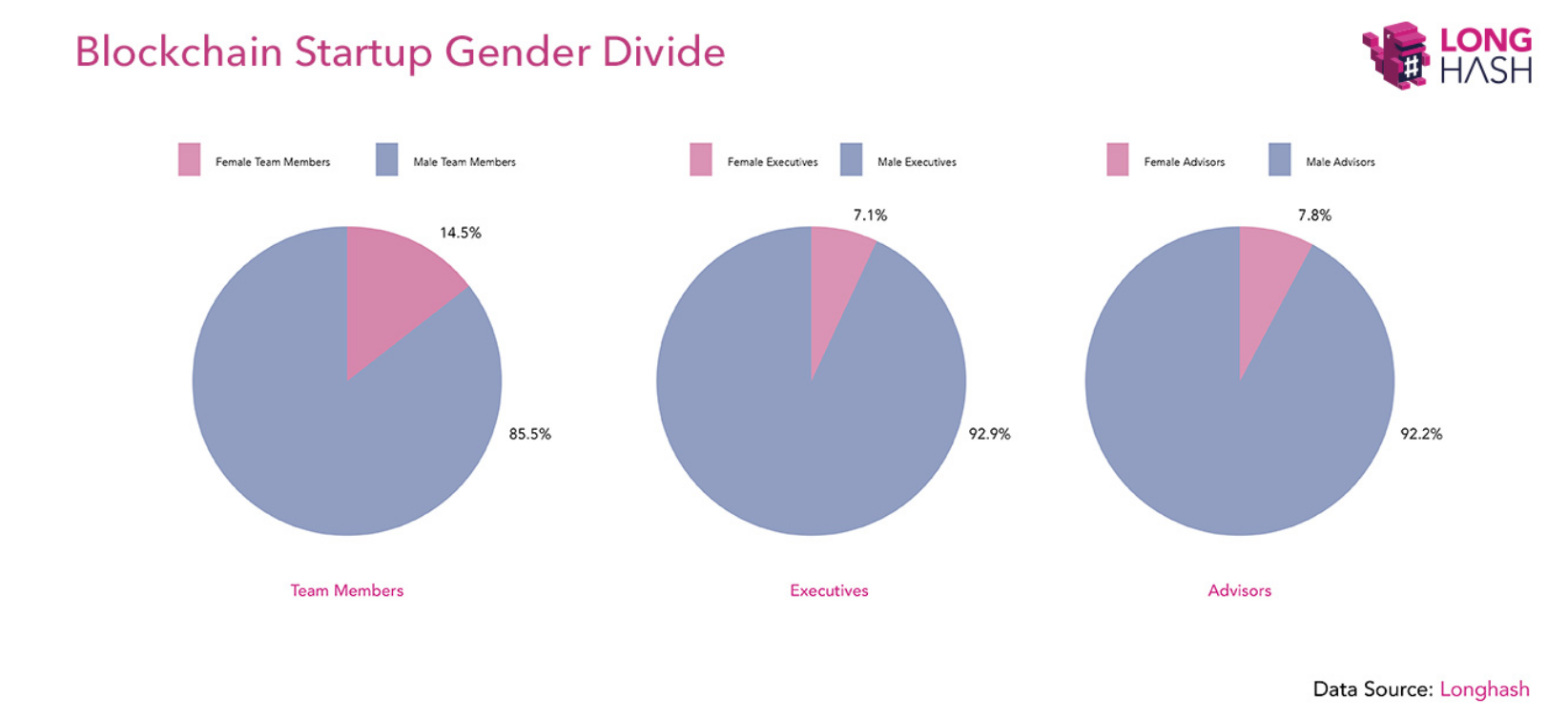 Read more: London crypto event promotes gender equality with 85 percent discount for women
The Longhash study is based on information published on the projects' websites. The 100 blochchain startups have listed a total of 1,062 team members, including 326 founders and senior executives, and 473 advisors.
The study points to the fact that well over a third of the companies have no female employees at all. The authors believe these are telling numbers and also fear they might even be overly optimistic.
'In the case of advisors, if you discount two outlying startups that had large advisory boards with more than 25% women, the overall percentage of women in advisory roles drops to under 6%. And in the case of executives, there was only one startup out of the entire 100 we looked at that had more than one woman in an executive role.'
Read more: Women are underrepresented in the crypto world. Time to change that!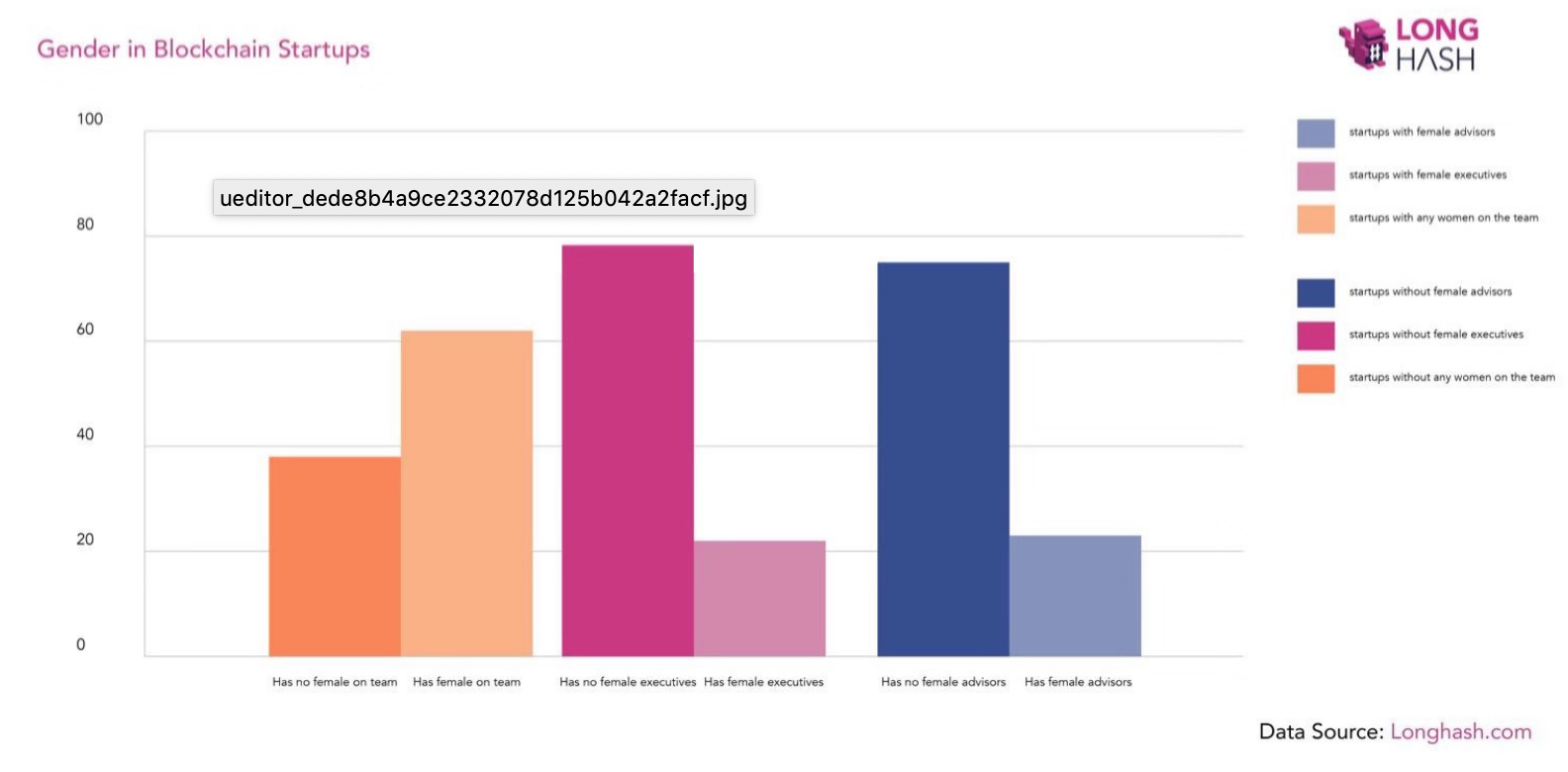 Follow Chepicap now on Twitter, YouTube, Telegram and Facebook!