'What Is Bitcoin?' is most asked question according to Google Trends 2018
According to the analytics trending tool published by Google, 'What is Bitcoin?' is the question most 'googled' for in the question-asking category for 2018 in both the US and the UK. Google users in both countries searched for information about the number one cryptocurrency more than any other topic.
With Bitcoin experiencing a painful 2018, news of such search interest for the 'king of crypto' is a welcomed sight for all who are invested in the crypocurrency universe.
Google being the top search engine in the world, with millions of searches per minute, is a massive indication that crypto is reaching mainstream heights, at least as a topic of interest.
Read more: Bitcoin searches on Google back on the rise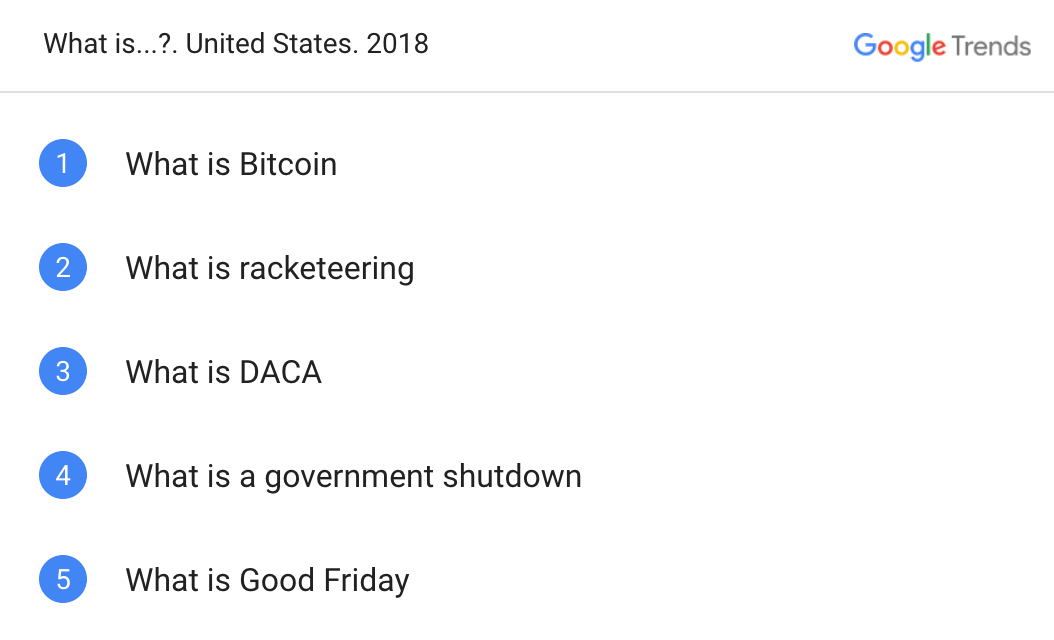 We are entering the final weeks of 2018, with the majority of currencies showing losses of more than 90% since their last ATH's, with Bitcoin, in particular, dropping from almost $20,000 at the end of December 2017 to today's trading price of around $3500.
Perhaps now the conversation will shift from the daily price movement of Bitcoin to a larger focus on the development and adoption for the technology and those millions of Google searches can only contribute to that.
Apparently 'What is Bitcoin' wasn't the only crypto question Google users searched for in the US. 'How to buy Ripple' was the fourth most-asked 'How to ...?' question.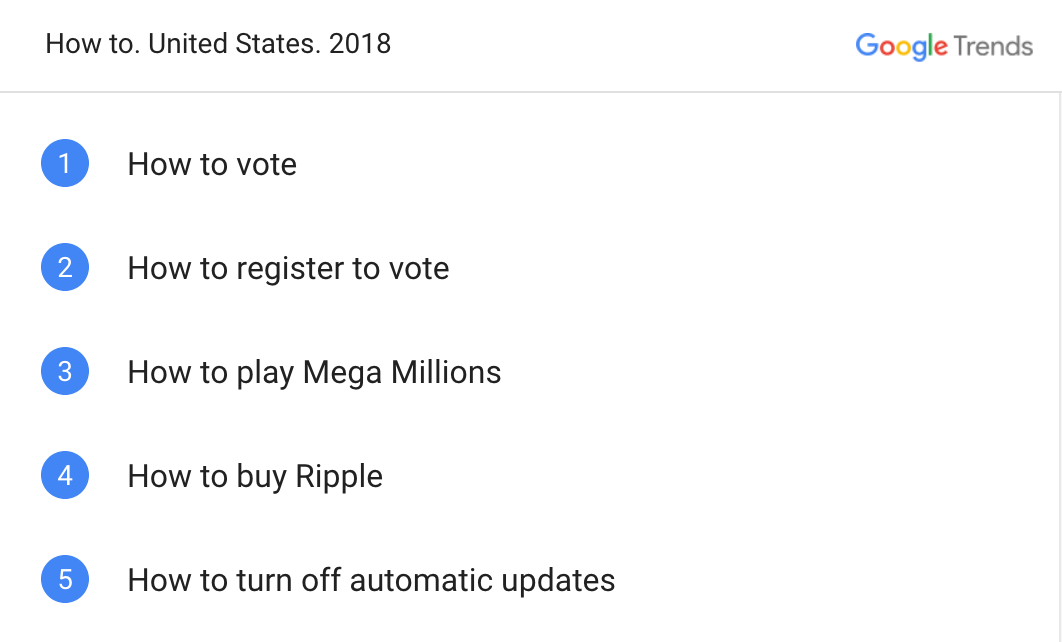 Follow Chepicap now on Twitter, YouTube, Telegram and Facebook!