Strong institutional interest in crypto in South Korea: 'New use cases will help'
Chepicap recently had the chance to interview Dr Byung Ik Ahn, the CEO of South Korean smart contract platform Fantom. Ahn has contributed in the past to Fortune Magazine as well as various South Korean business media outlets. He gave us his thoughts on the country's attitude to crypto, as well as the current business climate and regulatory environment there, and where he thinks the space is heading.
Fantom is claimed to be the world's first DAG-based smart contract platform that solves the scalability issue that has plagued so many distributed ledger systems. Built on DAG technology, Fantom's platform isn't actually a blockchain, but has a similarly decentralized structure. IOTA is one of the most well-known projects to make use of DAG.
Fantom's platform is intended to replace a whole range of different payment methods and supply chain infrastructures. It makes use of a dApp that will be capable of handling hundreds of thousands of transactions per second, across all industries and sectors.
CHEPICAP: What is it about cryptocurrencies that have made them so popular in South Korea?
Ahn: Despite some instances of regulatory uncertainty, South Korea has often held a leading position as one of the world's largest crypto trading markets. While the country has less than one percent of the world's population, it's been estimated to be responsible for up to 30 percent of global crypto trading at times. This can be attributed in large part to its tech-savvy culture and an eagerness to embrace new technology from all directions — from regulatory bodies and businesses to local investors and everyday consumers. People in South Korea have time and time again proven the nation's tenacity for innovative technology and software development, which has certainly helped the nation establish itself as the fertile ground for virtual currency that it is.
From an investment standpoint, South Korea is a particularly unique market as its investors come from a wide range of groups and backgrounds. This openness to crypto and blockchain makes it a more rational investment than in other areas of the world, where there are less real-world opportunities and applications to benefit from.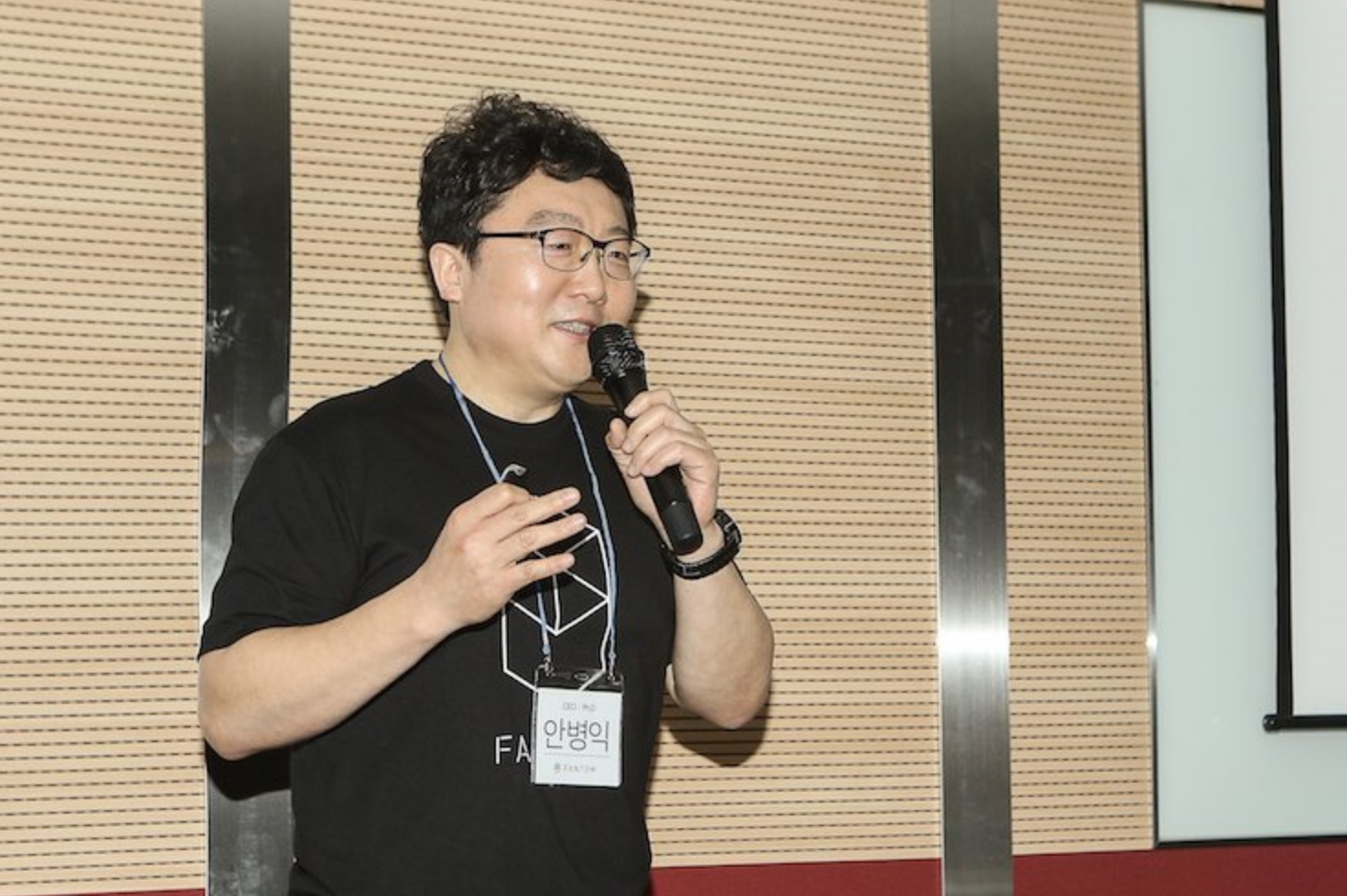 Image credit: Korea Times

CHEPICAP: What do you think will make South Korea a more attractive proposition for crypto projects than the U.S or Japan? Do you believe it can compete with the tax benefits offered by smaller nations like Switzerland or Malta?
Ahn: Besides its supportive stance of cryptocurrency, the large potential user base in South Korea is one of its most promising propositions. End-users in other regions tend to be more hesitant to make the transition to something as new and relatively unproven as blockchain, whereas South Korea has an impressive track record for its acceptance of new technologies — from the emergence of the internet and wireless services to crypto and beyond. Large companies and chaebols such as Samsung, LG, and Hyundai Motors have already benefited from this fact, and as they continue to integrate blockchain technology, crypto projects will likely follow.
CHEPICAP: What's the level of institutional interest in crypto in South Korea? Do you believe that the crypto market needs an influx of institutional money to grow, or will individual adoption and investment be enough?
Ahn: In order for mainstream adoption to truly materialise, the crypto industry will need to see acceptance on multiple fronts, including increased institutional interest and individual adoption. Luckily, South Korea, and the APAC region in general have been known for taking a more open-minded approach to cryptocurrency and its surrounding regulation, which has made it a breeding ground for adoption. While there is already strong institutional interest in South Korea, new use cases for cryptocurrency in the real-world will only help grow the market.
CHEPICAP: What do you believe will be the impact of new regulations on the industry? Are many institutional players and larger firms currently waiting for government approval before they start investing or developing their crypto projects? How might a regulatory change of heart affect the already-established companies, such as Bithumb?
Ahn: In many ways, new regulation will help push the crypto industry forward: Clearer regulatory guidelines will allow developing projects to enter the market in a compliant manner; help existing projects make the necessary adjustments to be successful; and weed out bad actors who have been operating for the wrong reasons. This will help reassure individual investors and investment firms of their decision to invest and give businesses a reason to begin accepting crypto as legal tender.

Read more: South Korean bank expects to reduce human errors with the use of blockchain tech
CHEPICAP: Do South Korean regulations have the potential to be the regulatory framework that could be adopted worldwide?
Ahn: Regulatory decisions often have a domino effect on the entire blockchain ecosystem, meaning that regulation from the right countries has the potential to inspire change on a global scale, which is a necessary step forward as the industry aims for mainstream adoption. South Korea's approach to regulation is one that has the best interest of investors, developers, and users in mind, which is certainly a framework that can, and debatably should be adopted worldwide. By considering what is best for all parties and openly encouraging innovative change, regulators have the unique opportunity to be at the forefront of a technological revolution.

Read more: South Korea's government to take part in first ever crypto debate
CHEPICAP: Will the impact of an ICO ban reversal be as large as people are hoping? Considering that interest in ICOs is falling in places where they remain legal, and with a growth in mainstream institutional interest in crypto, is this type of token-sale funding model likely to remain popular and relevant to the space? How would a reversal of the ICO ban affect the current market?
Ahn: The announcement of ICO bans from China and South Korea in late 2017 had a tremendous impact on the crypto industry, particularly as words like "bitcoin" and "blockchain" had really just started to gain widespread popularity. A year on from these blanket bans, both regulators and the general public are more educated on cryptocurrencies — from volatility and risk to the vast potential of decentralisation.
The reversal of Korea's ICO ban would certainly have an effect on the current market, as rumors of this nature have already caught the attention of investors and crypto-enthusiasts worldwide. However, the impact of this kind of decision is unlikely to be as large and immediate as many are hoping. That being said, many still believe that the industry has a place for ICOs, and a more regulated framework for token-sale funding might be exactly what the industry needs: fresh new interest from both individual and institutional investors.

Read more: Korean exchanges overtake Maltese in daily trade volume
Follow Chepicap now on Twitter, YouTube, Telegram and Facebook!