Crypto market takes another hit, XRP breaks below $0.3, DEX up 49%
When will we see the end of red candlesticks dominating the Top 100 cryptocurrency list? The bears are still firmly in control. The biggest loser of the day is Factom with 15% down, while DEX takes the win for the day, with a surge of more than 49%.
After dethroning Ethereum and becoming the world's second most valued cryptocurrency, XRP has been praised by many traders for having a bright future.
However, XRP is having a difficult day being traded at a price which fell below the $0.3 support level. The question is now how low will the XRP price go?

The entire market bleeds beyond XRP. The number one cryptocurrency is down -2.11% since yesterday, and is currently trading at $3,412, according to coinmarketcap.com, while maintaining its market dominance over 55%.
Read more: Bitcoin from $2.5K to $333K?!
Meanwhile, Bitcoin Cash, EOS and Bitcoin SV are dwindling with losses ranging from -4.72%, -6.11%, -6.29% respectively. With Bitcoin SV trading at $89.88, Bitcoin Cash at $101.20 and EOS sitting at $1.84, the market is bleeding profusely.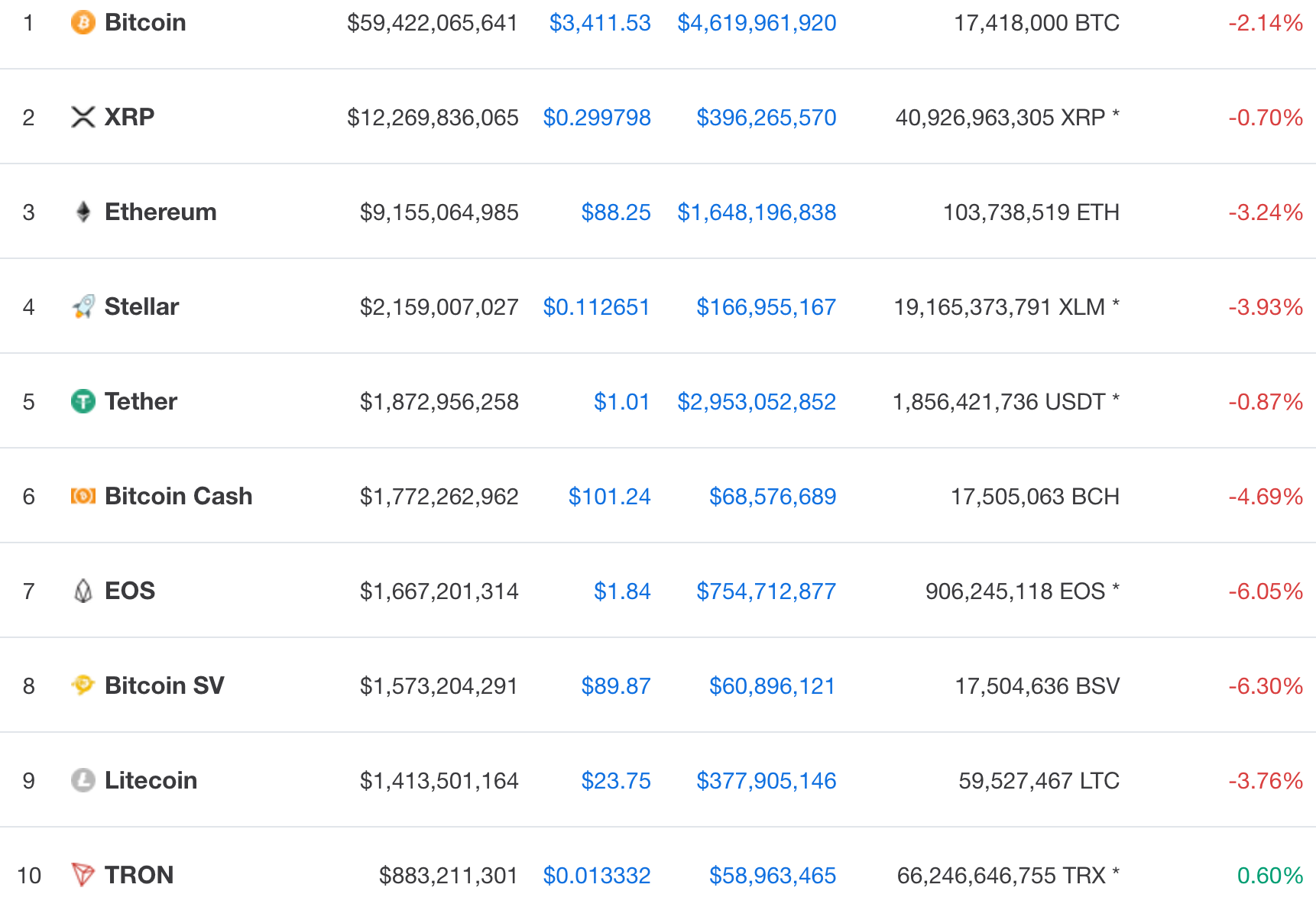 The only top 10 coin showing minor gains is TRON, with 0.60% up, trading at $0.013. A price point that is nothing to get excited about.
The top 10 gainers today are showing nice gains, in an otherwise bleeding market, with DEX taking the lead with a massive surge of 49%, and trading at $0.34.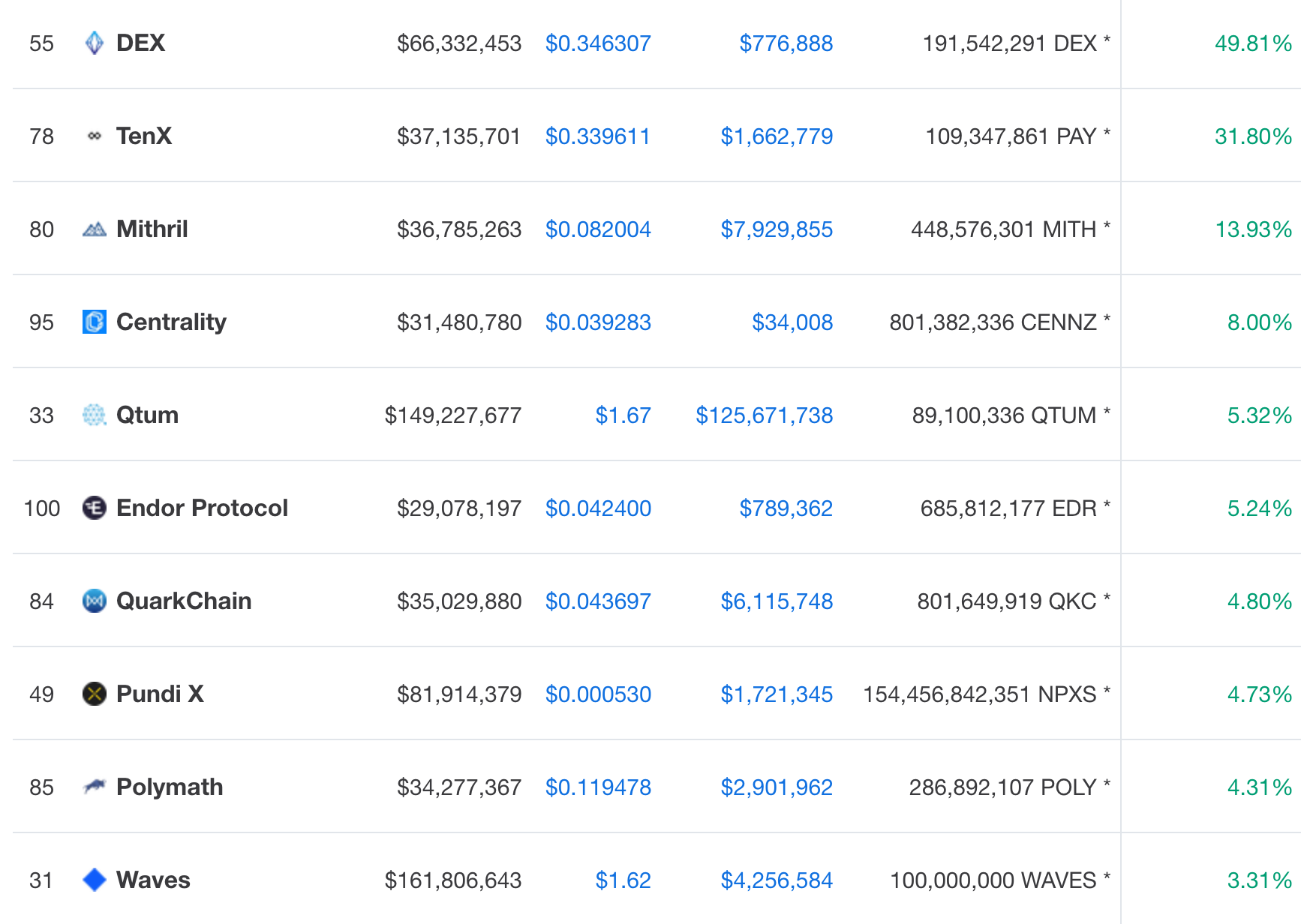 VIDEO: Could Bitcoin really go from $2.5K to $333K?
Follow Chepicap now on Twitter, YouTube, Telegram and Facebook!