South Korea's government to take part in first ever crypto debate
Given that South Korea embraces cryptocurrency with (mostly) open arms, it's no surprise that its government would agree to hold a debate on crypto.
The debate will be held on the 10th of December and will involve members from both South Korea's Congress and national assembly.
The meeting was originally arranged by the country's native cryptocurrency exchanges, including Bithumb, Upbit, Gopax, and Coinone.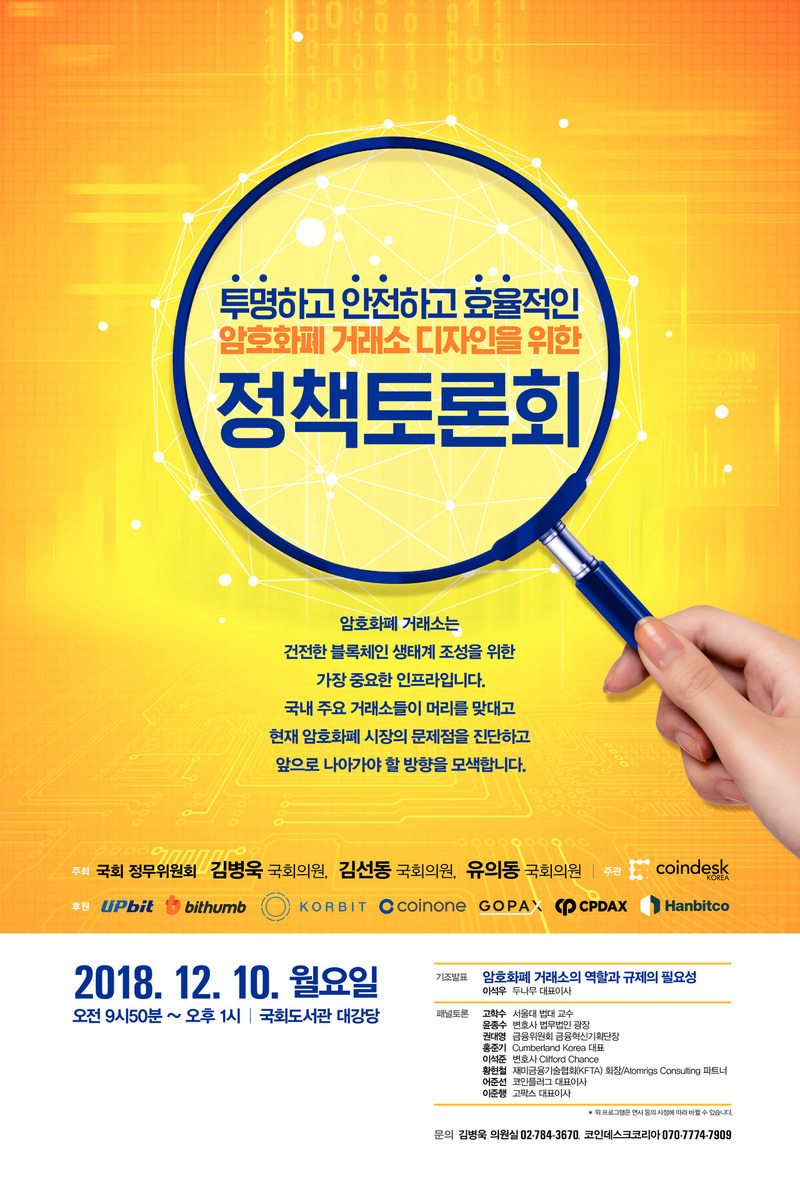 Due to the nature of the company's involved, the debate will most likely focus on transparency, privacy and proposed regulation of said exchanges.
Furthermore, a representative from one of the countries largest cryptocurrency exchanges, Upbit, will head a panel of experts including the Gopax president as well as members of South Koreas regulatory body, the Financial Services Commission (FSA).
The landscape for exchanges based in South Korea is ever changing, last month, as reported, the FSA allowed for domestic banks to provide services to cryptocurrency exchanges, including virtual bank accounts.
This debate will go a long way to providing further legitimacy for the country's nascent and expanding cryptocurrency industry; South Korea's National Assembly stands once again as an example for other governments to follow.
Read more: South Korea will test out a new blockchain voting system this month
Follow Chepicap now on Twitter, YouTube, Telegram and Facebook!