Korean exchanges overtake Maltese in daily trade volume
According to Crypto Compare's crypto exchange review for November, South Korea has overtaken Malta in terms of average daily crypto transaction volume.
The review used the CryptoCompare's Aggregate Pricing Index (CCCAGG) which collated daily transactional volume from around 70 crypto exchanges. The report generated a lot of findings, and is worth it for any crypto wonk or quant to sift through.
One striking finding the report went into detail about is the ongoing competition between exchanges in 'Crypto Island' Malta and South Korea (Crypto Peninsula?).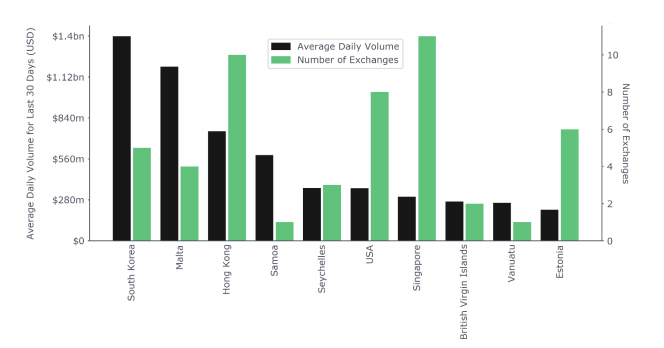 While South Korea has a high penetration of interest in its residents, and hosts a large number of crypto firms in the friendly regulatory space, Malta has been making efforts to appease itself to crypto exchanges and traders alike, aiming to become a kind of Crypto Cayman Islands.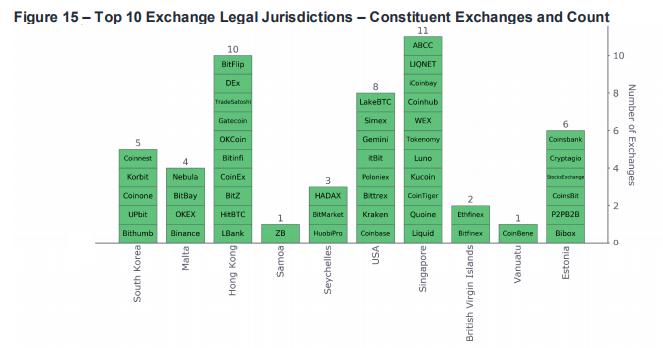 While Malta has been quite successful at courting both crypto developers and offshore traders, hosting a number of new crypto efforts even just this year, it was overtaken this month by South Korea in transaction volume, a volume which is mostly represented by the dominant Bithumb.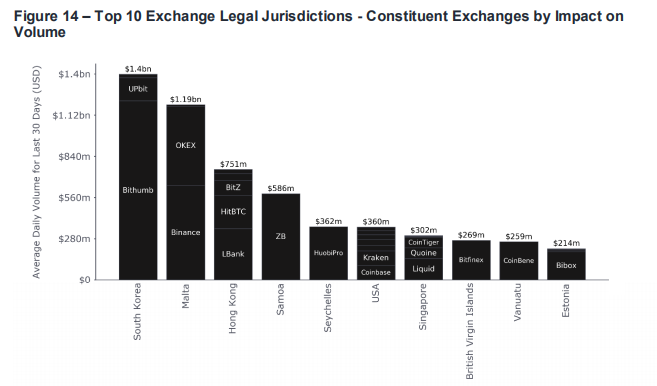 Despite Bithumb's history of security problems, it comes out ahead worldwide as the largest provider of crypto transactions, which in turn bolsters South Korea's average daily volume to the top of the heap.
Follow Chepicap now on Twitter, YouTube, Telegram and Facebook!