All-time highs on Bitcoin short positions: time to go long?
Bitcoin – USD short positions on Bitfinex closed at all-time high marks, coinciding with the precedent set in September 19.
With so many opened positions, it would appear as if the main cryptocurrency by market capitalization is displaying the perfect scenario for a short squeeze, although a retracement from the current downtrend has not yet started.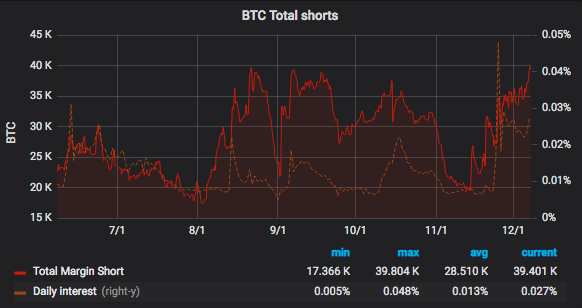 As the above chart, extracted from datamish.com, shows, total BTC short positions have risen strongly since the start of the November downtrend. Current levels are on par with previous peaks during late August and September, straddling the margin level of 40,000.
Conversely, long positions are also on the rise since early November, perhaps due to the general increase in volume and volatility that has taken over the market. However, there still remains a large gap between the amount of short and long bets.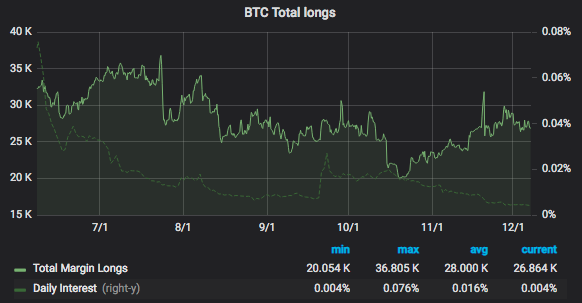 Just like those who bought into crypto during all-time high periods, going with the heard is rarely the most profitable investment strategy. Time to go long?
Read more: Investment expert Gary Shilling is shorting Bitcoin, it's a "grand Ponzi scheme"
Follow Chepicap now on Twitter, YouTube, Telegram and Facebook!