Coinbase releases list of 30 more cryptocurrencies that are being 'explored'
Days after listing Zcash to its crypto trading platform, Coinbase has released a list of 30 cryptocurrencies that 'are being explored' for a possible future listing.
In alphabetical order by symbol those 30 digital assets are: Cardano (ADA), Aeternity (AE), Aragon (ANT), Bread Wallet (BRD), Civic (CVC), Dai (DAI), district0x (DNT), EnjinCoin (ENJ), EOS (EOS), Golem Network (GNT), IOST (IOST), Kin (KIN), Kyber Network (KNC), ChainLink (LINK), Loom Network (LOOM), Loopring (LRC), Decentraland (MANA), Mainframe (MFT), Maker (MKR), NEO (NEO), OmiseGo (OMG), Po.et (POE), QuarkChain (QKC), Augur (REP), Request Network (REQ), Status (SNT), Storj (STORJ), Stellar (XLM), XRP (XRP), Tezos (XTZ), and Zilliqa (ZIL).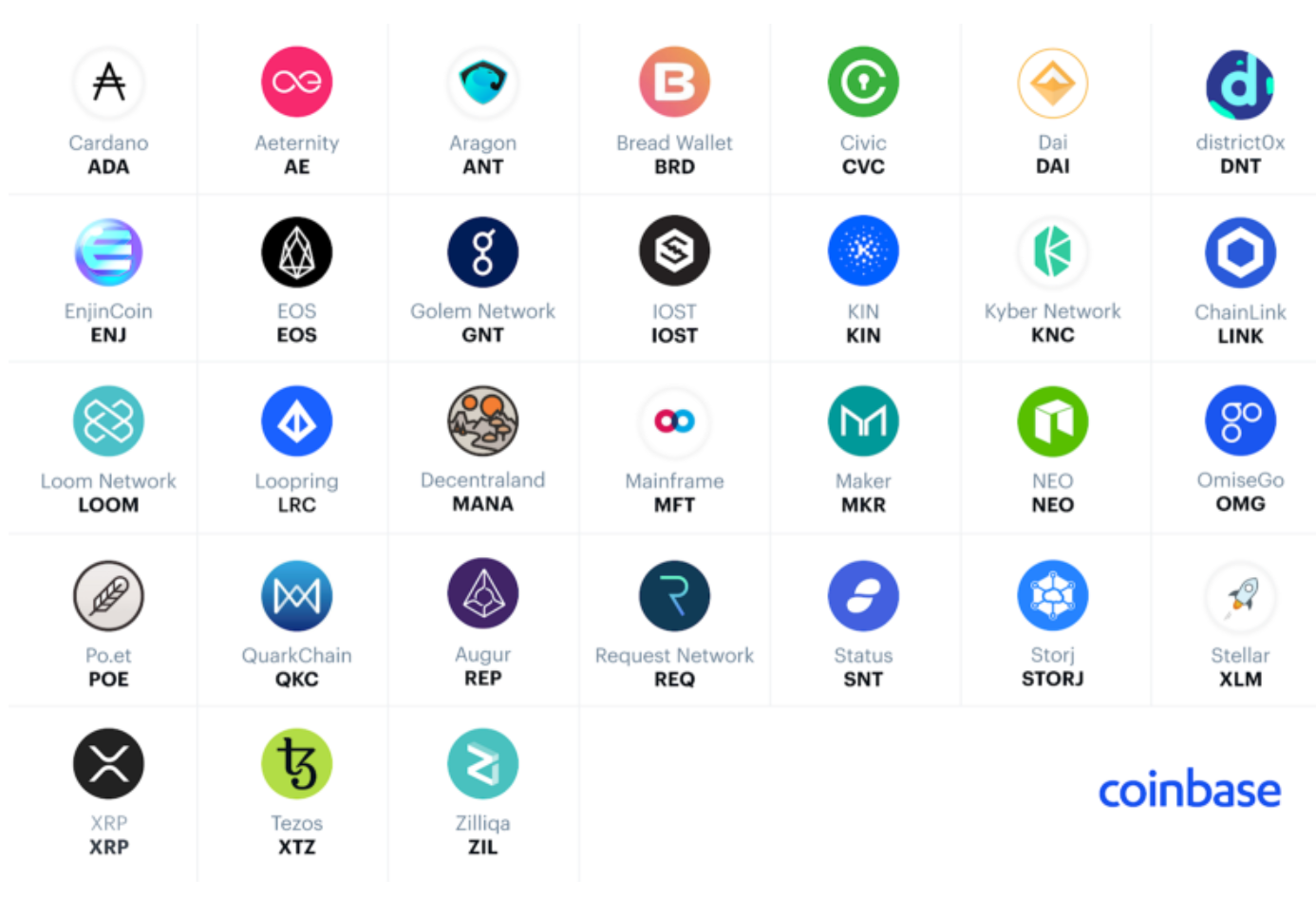 Earlier this year, Coinbase announced that it was looking into adding Cardano (ADA), Basic Attention Token (BAT), Stellar Lumens (XLM), Zcash (ZEC) and 0x (ZRX) to the platform. Three of those have been listed so far: BAT, ZEC and ZRX. Stellar and Cardano are still being monitored, as well as a number of ERC-20 tokens.

Read more: Zcash (ZEC) now live on Coinbase, price down almost 10%
Coinbase explains that 'adding new assets requires significant exploratory work from both a technical and compliance standpoint, and we cannot guarantee that all the assets we are evaluating will ultimately be listed for trading. Furthermore, our listing process may result in some of these assets being listed solely for customers to buy and sell, without the ability to send or receive using a local wallet.'

Coinbase, that was trading Bitcoin, Ethereum, Litecoin and Bitcoin Cash before it started listing more altcoins, focuses on cryptocurrencies that are fully compliant with the local law. The company 'intends to offer customers access to greater than 90% of all compliant digital assets by market cap'. Coinbase will be working with local banks and regulators 'to add them in as many jurisdictions as possible'.

Read more: Coinbase will be 'giving back' BUIDL to the community, despite patent
Follow Chepicap now on Twitter, YouTube, Telegram and Facebook!
VIDEO: Where will Bitcoin bottom out?