ICO funding and number of projects reached new lows last month
Funds raised from initial coin offerings (ICO) slumped to new lows during November. The total number of ICO projects also went down, according to data gathered from CoinSchedule and ICOdata by Chepicap.
Although they were one of the most attractive parts of the space attracting intense interest from investors and companies alike, ICO´s are on a clear downtrend.
As we reported, the low ICO season has been going on for some time already. And the latest updates from CoinSchedule, an ICO tracking site, display a continuation of the trend. Projects raising funds in November received about $352 million US dollars, almost half of the $685 million raised during October.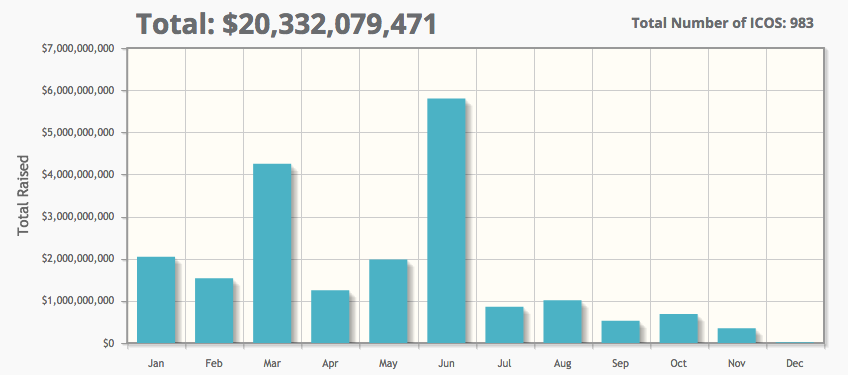 These data were last updated on 4th December 2018. According to CoinSchedule, totals raised are grouped by the ICO closing date and valued using BTC exchange rate at that time. Per the same source, monthly numbers of ICO´s are also down, from 66 during October to only 51 in the last month.
Different sources help towards a confirmation of the same trend. ICOdata.io reports that only $137 million dollars were raised during November, for $145 million along the previous month.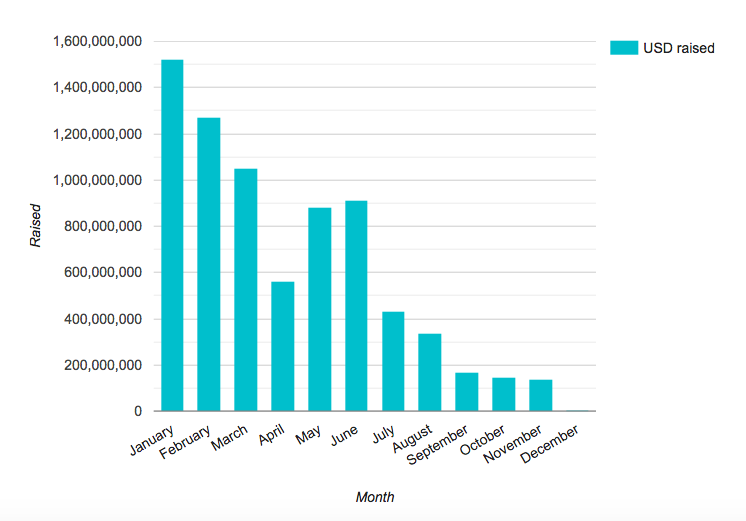 Chepicap has gotten in touch with both ICOdata.io and CoinSchedule.com to request methodological clarification about the large differences in reports on raised funds. Stay tuned for more reports about the evolution of ICO´s and the outcomes of our enquiries about methodology!
Read more: Report: Nearly Half of ICOs launched since 2014 failed to make any money
Follow Chepicap now on Twitter, YouTube, Telegram and Facebook!