Whale Alert: 66,233 BTC just sent from an address not active since 2014
It has just been announced by Crypto Potato that a BTC address that has not been active since 2014 just moved 66,233 BTC, which is worth something like $257 Million at current market prices.
The sending wallet was among the 20 largest BTC wallets and the receiving wallet is of unknown ownership. The amount transferred is larger than yesterdays volume on Binance or Bittrex, so this is by no means insignificant.
It should be noted that the receiving wallet then sent many smaller transactions to other wallets. Following are some screenshots of the wallets, but the original can be found here and the receiver here.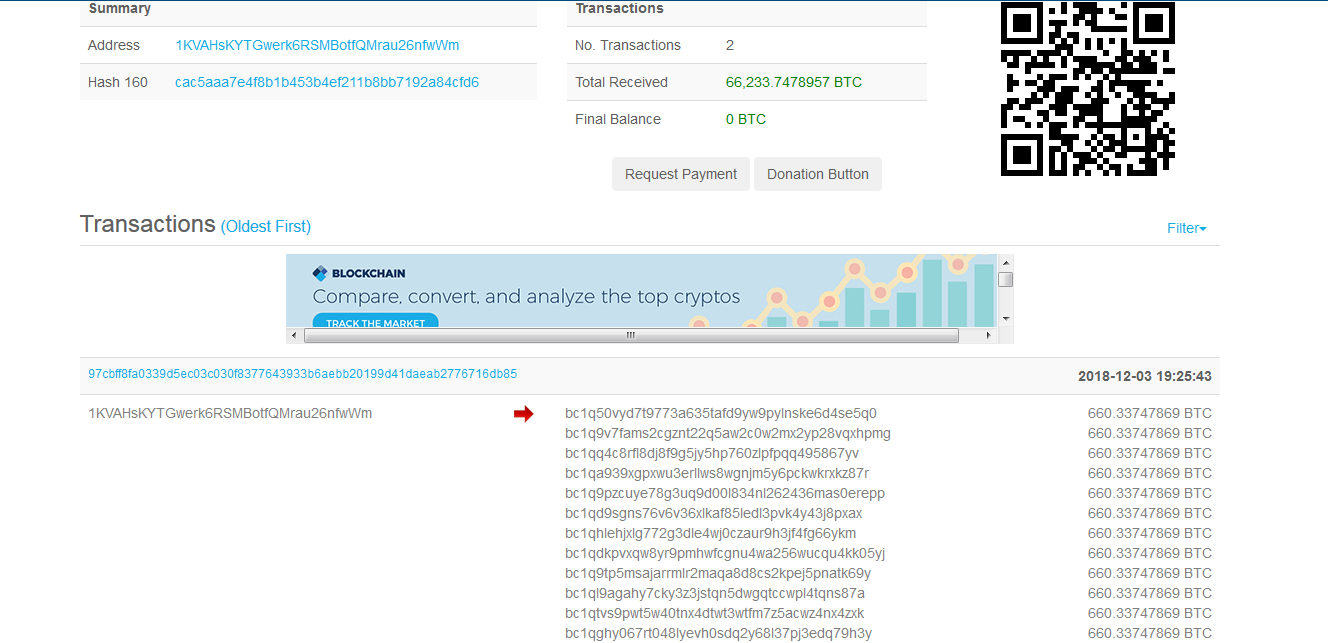 The owner of the final destination is unknown. If it is an exchange, this could mean another dump is imminent, but that doesn't mean anyone should panic. For now it is probably best to watch the addresses, follow any transactions and wait for updates.
Follow Chepicap now on Twitter, YouTube, Telegram and Facebook!