Austria sees the first marriage contract stored on the blockchain
Austria has seen the first marriage contract with smart separation of property sealed on the blockchain. However, despite the novel approach, Austrian law requires a physical document to regulate the legal status and division of property, according to TheBitcoinNews.
The paper contract refers to the "smart wedding contract," which links to two Ethereum wallets, so the assets can be added and separated according to shares. The wedding smart contract was implemented by the groom, Lucas Götz's company, Block42.
According to Götz, one of the advantages of a smart wedding contract is that physical assets like cars and houses can be added or removed with relative ease. Furthermore, the contract also indicates the share ratio of their assets.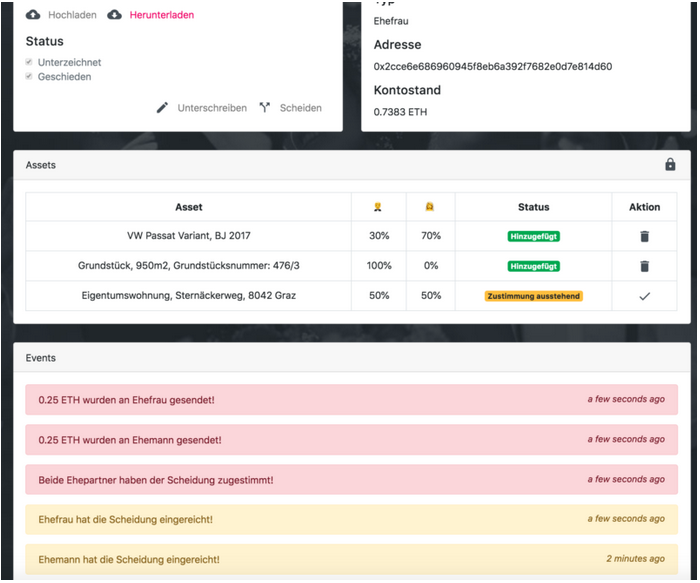 According to Götz, having your marriage stored on the blockchain means that every deposit and withdrawal is automatically logged by the system. But Götz says that the smart wedding contract is just the beginning. "We believe in technology and that it will become the standard for all types of contracts in the future. The blockchain-based marriage agreement shows what is possible and how we can use the technology to handle everyday legal matters."