Redditor discovered 2.6 billion XRP being transferred to unknown wallets
One keen-eyed Redditor has discovered vast amounts of XRP being transferred, and at least two of the transactions involve unknown wallets.
u/ReactW0rld posted a screenshot that shows a series of transactions, beginning with 200,000,000 XRP (around $70 million). The latest transaction involves 999,999,959 XRP (about $348 million). According to the user, the top three transactions all go to the same address, which now has a total of 2.6 billion XRP, or, in other words, 2.6% of the total amount of tokens in existence.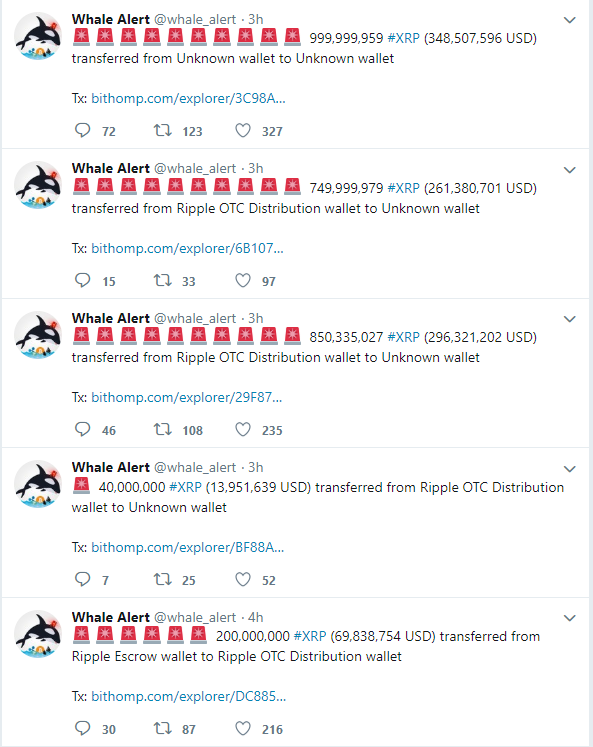 Most of the transactions originate from known Ripple wallets, so those can most likely be chalked up to the company moving their funds around. The largest transaction, however, features two unknown addresses so it's likely we'll never really know who owns those wallets.
As another user commented, Ripple Labs keep 60% of the XRP supply, and release a billion every month from escrow which is then sold OTC to parties that will benefit the network.
Some other users commented on the shadiness of someone owning 2.6% of the XRP supply, while others are making suggestions as to where it was being transferred from.