9 Bitcoin price predictions for 2019 by crypto experts
What price will Bitcoin reach in 2019? Can we expect a new bull run, will the BTC price stabilize or are we in for another bear year? Many experts and influencers have shared their price prediction for Bitcoin in 2019 and Chepicap gives you an overview of their BTC price forecasts.
Michael Novogratz: $20,000 or more
Michael Novogratz, CEO of investment firm Galaxy Digital, expects Bitcoin to finish 2018 somewhere between $8,800 and $9,000 and sees BTC break $10K 'by the end of the first quarter of 2019'. "And after that, we will go back to new highs — to $20,000 or more", Novogratz told Financial Times in an interview in November 2018.
The main reason for the price spike in 2019 will be the entrance of more institutional investors in the space, Novogratz thinks. "There's going to be a case of institutional FOMO, just like there was in retail", the investor said.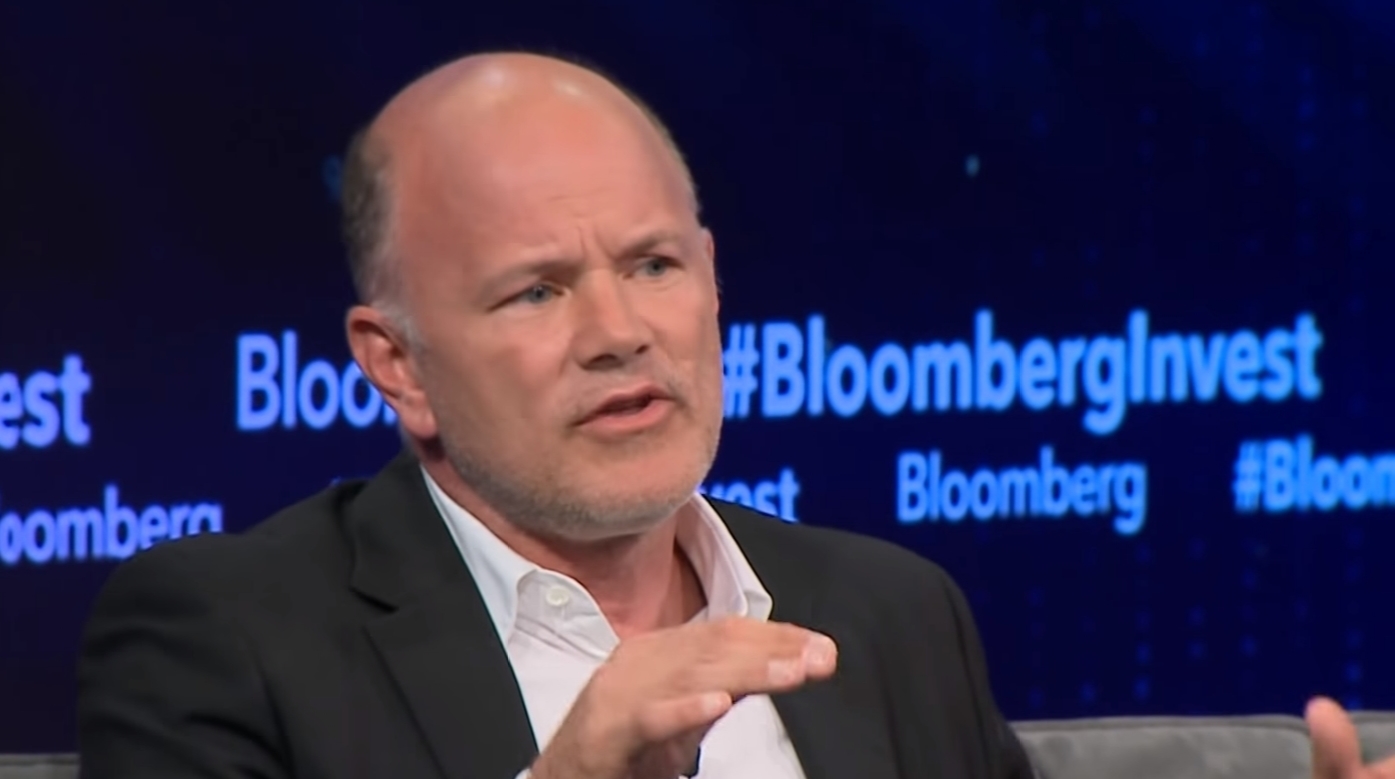 Sonny Singh: $20,000 by the end of 2019
Sonny Singh, Chief Commercial Officer of Bitpay, a Bitcoin payment processing company, agrees with Novogratz that $20,000 is a reasonable price target for Bitcoin by the end of 2019. Singh predicts that Bitcoin climbs to $20K and will never drop below $15,000 anymore after that.

He thinks the new bull run will be driven by the launch of products by institutional companies such as Fidelity, Bakkt, Square and BlackRock. Singh said in an interview with Bloomberg in November 2018: "Next year will see new players and miners emerge in the industry. We will not see any rapid shift but by the end of Q1 or Q2, Bitcoin will emerge as a viable commodity."
Anthony Pompliano: Bear market until Q3 2019
Anthony Pompliano, founder of Morgan Creek Digital Assets, first predicted Bitcoin to hit $50,000 by the end of 2018, but had to admit that his prediction was wrong. Pomp thinks we might see Bitcoin drop to $3000 first, and says it might take until Q3 of 2019 before we see a positive trend again in the market.
In a blog post, Pompliano states: 'Bear markets continue to last longer — each bear market is measured from peak to trough during a prolonged drawdown period. The first bear market lasted ~160 days (2011) and the second bear market lasted ~400 days (2013-2014). The current bear market, if it follows the historical trend, is likely to continue for 650 days. If this comes to fruition, the crypto markets won't begin recovering from the recent negative price movements until Q3 of 2019.'


I've revised my Bitcoin outlook after spending more time digging through data than I would like to admit. I'm still very bullish, but it may take longer than anticipated: https://t.co/TYEuoBaChh pic.twitter.com/yjF0VRt5Ey

— Pomp 🌪 (@APompliano) 24 augustus 2018

Fundstrat's Sam Doctor and Tom Lee: $36,000
In 2018, the analysts of Fundstrat predicted Bitcoin to reach $36,000 by the end of 2019 based on the growth of the mining infrastructure. Sam Doctor, Quant Stategist at Fundstrat, said that based on expected computing hashpower and breakeven cost growth of miners, Bitcoin could hit 36K by the end of 2019, with an upper end of $64K and a lower end of $20K.

The prediction was retweeted by CEO Tom Lee, who himself is bullish on Bitcoin on the short term as well. Lee said in November that Bitcoin will be worth $15K by the end of the year 2018, cutting it down from $25,000.


We believe breakeven mining costs provide a support level for $BTC, as #miners - main natural #Crypto sellers - reduce selling at low $BTCUSD price. Based on expected computing hashpower and breakeven cost growth, that could imply #Bitcoin price of $36,000 by 2019 year end. pic.twitter.com/CVwIWNz8Lr

— Sam Doctor (@fundstratQuant) 10 mei 2018

John McAfee: $170,000
Most of you know of the (in)famous Bitcoin price prediction of John McAfee, who said he will eat his dick on national television if BTC not hits $1 million by the end of 2020. Now, McAfee didn't give a price target for 2019 (yet), but based on his 2020 prediction Bitcoin needs to be worth just over $170,000 on December 31, 2019, to be on track to hit the $1 million mark a year later.
When I predicted Bitcoin at $500,000 by the end of 2020, it used a model that predicted $5,000 at the end of 2017. BTC has accelerated much faster than my model assumptions. I now predict Bircoin at $1 million by the end of 2020. I will still eat my dick if wrong. pic.twitter.com/WVx3E71nyD

— John McAfee (@officialmcafee) 29 november 2017
According to the McAfee Prediction Tracker Bircoin.top, Bitcoin needs to grow at a rate of 0.484095526% per day from the day McAfee shared his price prediction to December 31, 2020, to reach $1 million.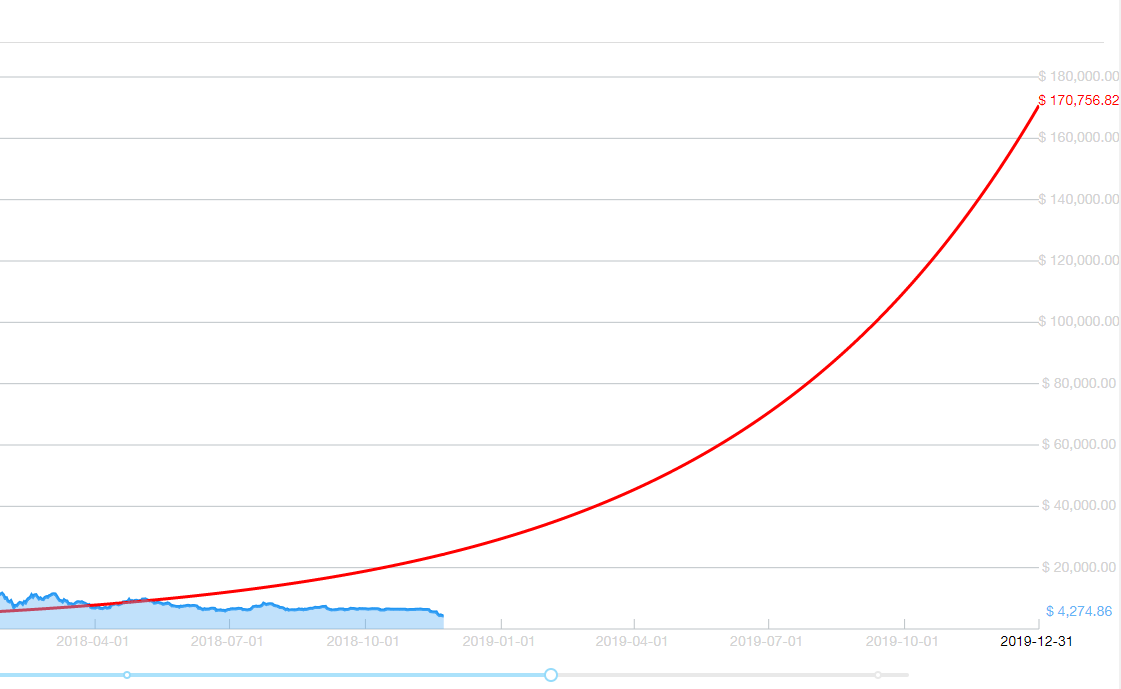 Ronnie Moas: $28,000
Cryptocurrency analyst Ronnie Moas has predicted that Bitcoin will reach $28,000 in 2019. According to Moas, 'institutions & the top 1% are buying as they did in the 2008 stock market crash'. In September 2018, he warned smaller investors that 'you caught the move from $600 to $6,000... You will miss the move from $6000 to $60,000'.

Moas added that it is 'sad to watch the top 1% scare the crap out of you, separating you from your BTC and keeping the gap between the rich and the poor'. He expects the price of BTC to rise in 2019 because of the increasing demand for and the decreasing supply of Bitcoin.


Sad to watch the top 1% scare the crap out of you | separating you from your $BTC #bitcoin & keeping the gap between rich & poor | Reiterating $28,000 target for end-2019 | Do Not take a bet you can't afford to lose | I surround myself w/ #brightest minds & they all agree w/ me

— Ronnie Moas (@RonnieMoas) 9 september 2018
Vinny Lingham: $20K bet on BTC NOT hitting $28,000
CEO of CivicKey Vinny Lingham doesn't agree with that price prediction of Moas. During a conference in Las Vegas in November 2018, the two experts placed a $20,000 bet on the price of Bitcoin in 2019. Where Moas predicts BTC will be worth $28K by the end of 2019, Lingham thinks the price won't hit that mark.

Lingham stated that businesses dealing with cryptocurrencies are not making any profits and 'need to trade their assets for sustainability purposes'. For the long term, however, Lingham is far more optimistic.
Fun fact : More wealth will be created in crypto over the next 10 years, than over the prior 10 years... but remember, like any success story, it's not going to be a straight line up. Keep believing and just be patient...

— Vinny Lingham (@VinnyLingham) 8 november 2018
Fran Strajnar: $200,000
Fran Strajnar, CEO of crypto research firm Brave New Coin, expects the price of Bitcoin to hit $200,000 no later than January 1, 2020. In an interview with Inverse in 2018, Strajnar stated that "the adoption rates are continuing to be quite steady, and adoption rates heavily correlate to the price, so therefore, unless for some reason people just simply stop continuing to adopt Bitcoin, we should see $200,000 per Bitcoin by 1st January 2020 at the latest."

Arthur Hayes: Long bear market in 2019
Arthur Hayes, CEO of crypto derivatives exchange BitMEX, expected Bitcoin to hit $50K in 2018, but the bear market made him change his prediction significantly. Now Hayes thinks we're up for a long bear market in 2019, one that could even last until the spring of 2020. Coming back from his $50K prediction in 2018, Hayes said Bitcoin would drop below $5K, which it did in November, with $3K or even $2K as the bottom. According to his prediction, 2019 won't see a bull run in crypto at all.

Read more: 9 Ethereum price predictions for 2019 by crypto experts