Bitcoin SV is now worth more than Ethereum
Thanks to a volatile few days BitcoinSV (BCHSV) has risen over 88% in the last 24 hours, up from around $50 yesterday to a current price of $127, and in doing so it's managed to out price Ethereum (ETH)…
Ethereum is currently sitting at a price of around $115: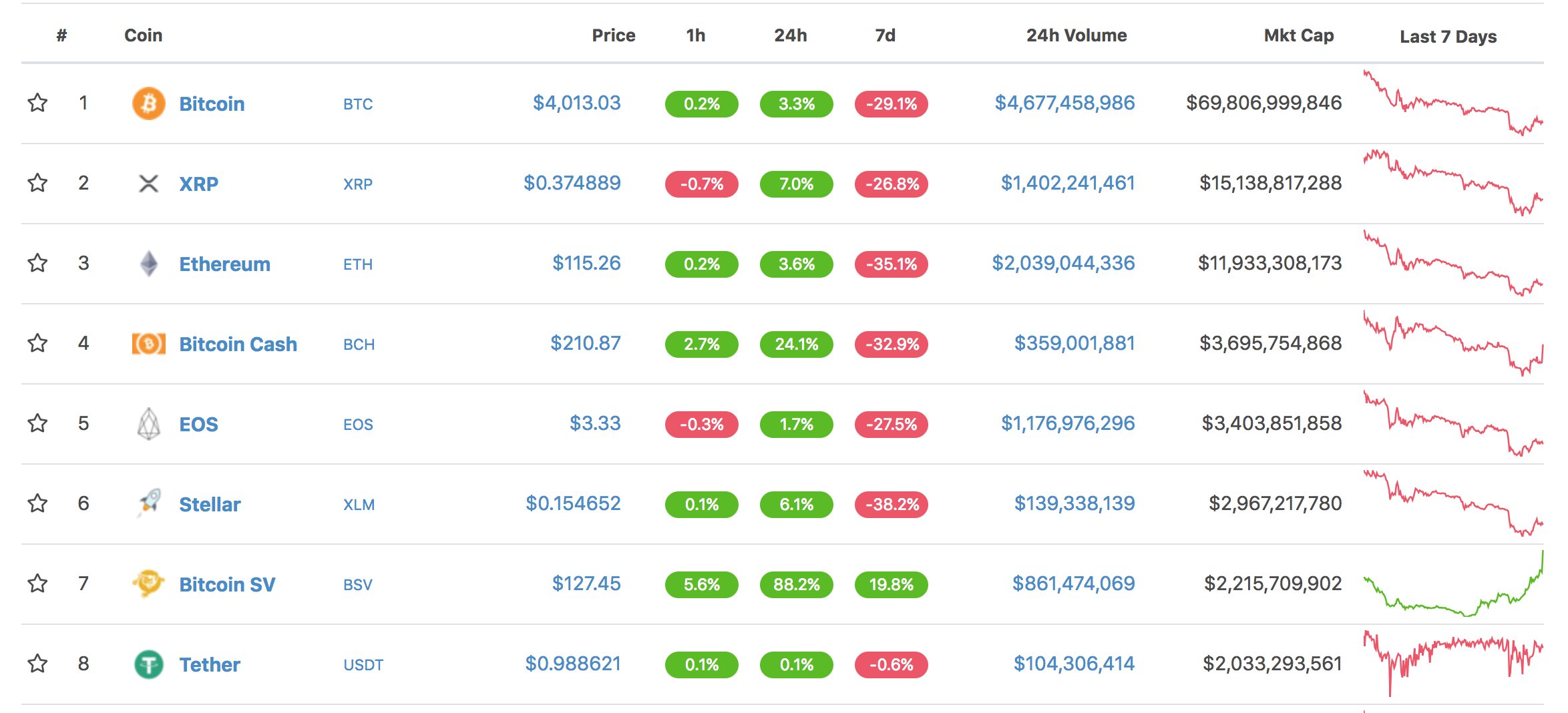 According to CoinGecko, BCHSV has a market cap of $2,215,709,902 effectively placing it at number 7 in the biggest cryptocurrencies by market cap, behind stellar's Lumin (XLM) and just in front of Tether (USDT), Litecoin (LTC) and Cardano (ADA).
Trading volume is also up, over 140% higher than that of Bitcoin Cash (BCH) at $800 million.
So what is causing BCHSV to perform better than every other crypto in the top 10?
It may be because Calvin Arye of Coingeek recently put an end to the BCH hashwar, asserting that SV proponents no longer wanted the BCH ticker: "Bitcoin SV is the original Bitcoin, not the original Bitcoin Cash".
It also appears that he and SV developer Craig "faketoshi" Wright, are working together in order to bring 1 terabyte blocks to BCHSV, an upgrade that would enable the network to carry out up to seven million transactions per second.
Read more: The hash war so far cost $8.1 million, and CoinGeek may be backing out; Calvin Ayre wants a permanent split between BCHSV and BCHABC