Paraguay facilitate the construction of the world's largest mining farm & exchange
Paraguay government facilitates the construction of the world's largest mining farm and exchange by a South Korean firm in the country.
Compared to the other Latin America countries, like Venezuela or Argentina, Paraguay is probably less heard of when it comes to cryptocurrency topics.
However, it is not completely unheard of, with the recent announcement coming from Commons Foundation, a South Korean blockchain technology foundation on their latest project.
The foundation just informed the public about their new project, the Golden Goose project that will be built in Ciudad del Este, a city in Paraguay known for its tourism industry.
The project will take advantage of the city's proximity to one of the world's largest hydroelectric power plants, the Itaipu hydroelectric power plant to provide cheap and stable energy supply.
To show their supports for the project, the Paraguayan government has provided a total of 50,000 meter square or around 538,000 square feet as a concession to the South Korean company to build mining centers and infrastructure.
Aside from that, the government also guarantees a stable electricity price for 15 years, the installation of high-speed internet networks, and the establishment of laws for all related business for the project.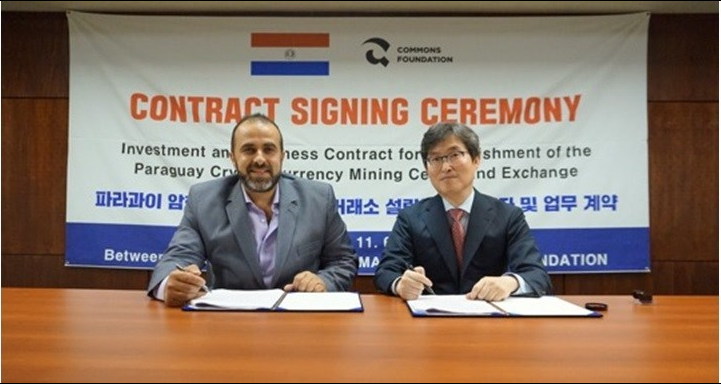 Quoting Hugo Velázquez Moreno, the Vice President of Paraguay, "The Paraguay government will actively support the Commons Foundation's 'Golden Goose project' and provide tax breaks through constitutional revisions."
The foundation's Chairman stated his confidence on the project saying, "We will create a new world-class ecosystem through 'Golden Goose project', which is the world's largest cryptocurrency mining center and the world's largest cryptocurrency exchange."
Part of the Golden Goose project would include a pre-sales and IEO (Initial Exchange Offering), whose participants will receive 30% of mining center profits and 70% of exchange profits, paid daily in the form of MicroBitcoin (MBC).
How will the Golden Goose project turn out? Stay on Chepicap for further updates.