Black Friday sales: the 5 worst performing cryptos are at 90% off
From 2017's exhilarating bull run into 2018's bear market of discontent, we've witnessed a full array of what the cryptocurrency markets are capable of, from the highest heights to a new yearly low, and low prices can mean only one thing…
That's right! The Black Friday sales have arrived and prices are down, down, down!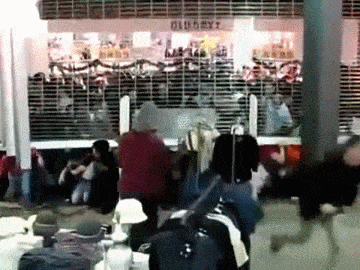 Cryptocurrency is currently trading at a massive discount, and just in time for Christmas, how lovely. In order to help you choose that special yuletide gift for Grandma, Chepicap has put together a list of the best and worst performing assets from the past year.
In order to focus in on the heavy hitters, we've chosen to opt for a market cap threshold of above $500 million.
Performance percentages are based on year to date returns (YTD); this is the amount of profit which any such investment has yielded since the start of the calendar year. In order to calculate this, the starting value is subtracted from the current value and divided by the starting value. This is then multiplied by 100 for the percentage, leaving YTD return on investment.
Enough technicals, let's get to the sale…
Binance Coin (BNB):
With an impressive yearly performance (relatively speaking), citing a YTD change of just -28.11%. Starting the year at $8.41, and currently at a price floating around $6.08. BNB is down -75% from its all-time high (ATH) of $24.37 - what a bargain! Balance is ever emerging as one of the most influential cryptocurrency exchanges. This year alone has seen many cryptocurrencies have received a boost to their prices from just a rumor of a Binance listing. No wonder then that BNB sits as this year's top performer so far.
Stellar's Lumen (XLM):
What a stellar year it's been (I'm so sorry). With an ROI in the YTD of -35.51%, you can't complain too much… After starting the year at $0.48 it's now worth $0.19. XLM is down -77.4% from its ATH of $0.87. XLM's performance is unsurprising given this year's announcement that Coinbase is looking to integrate the crypto.
EOS:
In third place with a YTD return of -51.37%. EOS started the year off at $8.84 and is currently at a price of $3.67. It's down -83.4% from its ATH of $22.71. Despite claims that EOS isn't actually a blockchain, the Cryptocurrency has done fairly well in performance terms (...as well as you can expect in a bear market).
TRON (TRX):
Placing fourth, with a YTD performance of -59.82% TRX started off the year at $0.052 and is now $0.014. It is down a whopping -93.8% from its ATH of $0.23. This year the Tron foundation has gone from strength to strength, with their recent acquisition of BitTorrent it's no surprise that TRX made the top 5 best performers.
Bitcoin (BTC):
In fifth place, and fairly unaccustomed to coming last, is BTC with a YTD change of -67.04%. It started off 2018 at $13,657 and is now down to $4,516. Down -77% from its ATH of around $19,665. While BTC has had a fairly stagnant and unimpressive year in terms of charts, interest the #1 cryptocurrency has proliferated greatly, with many institutional investors looking at BTC as a gateway into cryptocurrency market.
Next up we have the real deals of the year, with most at a massive discount of 90%+...
Cardano (ADA):
At the top of our worst list, with a YTD return of -92.12% is ADA. Starting off the year with a price of $0.73 and is now at $0.046. Its down -96.1% from its ATH of $1.18. ADA has clearly suffered harsh performance issues this year, helped in no way by infighting within the Carando foundation, with the lead developer of ADA, Charles Hoskinson, parting ways with the foundation back in October.
NEM (XEM):
Second worst is XEM with a YTD performance of -91.44%. Starting off the year at $1.06 and currently sits at $0.083. It lost -95.5% from its ATH of $1.87.
IOTA:
Citing a YTD performance of -90.92% It started the year off at a price of around $3.95 and is now at $0.32. It's is down -93.8% from its ATH of $5.25. Despite some encouraging news such as partnerships with Fujitsu and Volkswagon, IOTA has had a fairly poor year.
Bitcoin Cash (BCH):
Our second to last, worst performer, with a YTD return of -90.38%. BCH started the year off at $2,432 and now sits at around $225.45. Its down -94% from its ATH of $3,785. It will come as no surprise that BCH is on this side of the list, after the turbulence surrounding its hardfork. While two chains emerged from the split, BCHABC seems to have retained supremacy over its opposition, BCHSV, and with it the official BCH title.
Dash:
Finally, the lesser of the five previous evils… I mean deals, coming in at a YTD change of -89.65%. It started the year off at an impressive $1,054, and now catches a price of $109.26. Dash is down 92.6% from its ATH of $1,493.

With over 3000 business' currently accepting Dash, a percentage change of this magnitude is unexpected; Still, anything is possible in this market.
There we have it, plenty of cheap deals to be snatched up, as long as we get a bull run in the next 12 months…
Read more: Stellar on the rise thanks to Coinbase listing and Tempo partnership news; "We're just gonna move on out": Hoskinson on split from Cardano Foundation; Volkswagen and IOTA (MIOTA) come together to launch Digital CarPass; Fujitsu will help IOTA to become the "new protocol standard"; EOS tops Chinese blockchain rankings again (despite claims it's not a blockchain);4 Reasons to be positive in the midst of the crypto "crash"