Bitcoin has "gigantic opportunities" in store, says Spencer Bogart
With the ongoing bear market and the onslaught of the recent dips - which saw Bitcoin tumble to a new yearly low - it's understandable that some people might be in crisis mode. However, this excludes spencer Bogart of Blockchain Capital, who went on Bloomberg TV to spread his bullish sentiments.
When asked about the recent dip, Bogart allayed fears with cold hard facts by stating that while bitcoin is down 75% this year it's still up 400% in the last two years.
In response to the question "how can you continue to back this industry?" The Blockchain capital Partner hit back by stating that he believes "programmable money is a multi-trillion dollar idea" continuing to say that while we're still in a bear market the news coming from the space doesn't reflect that, adding "the opportunity is still gigantic".
Continuing in the same vein, Bogart asserted that Bitcoins utility as programmable money will translate to its worth and eventually be a catalyst for mass adoption:
"Right now, some people it because they have to and I think over time, more people will use it because they have. Because it can do things that they can't do otherwise."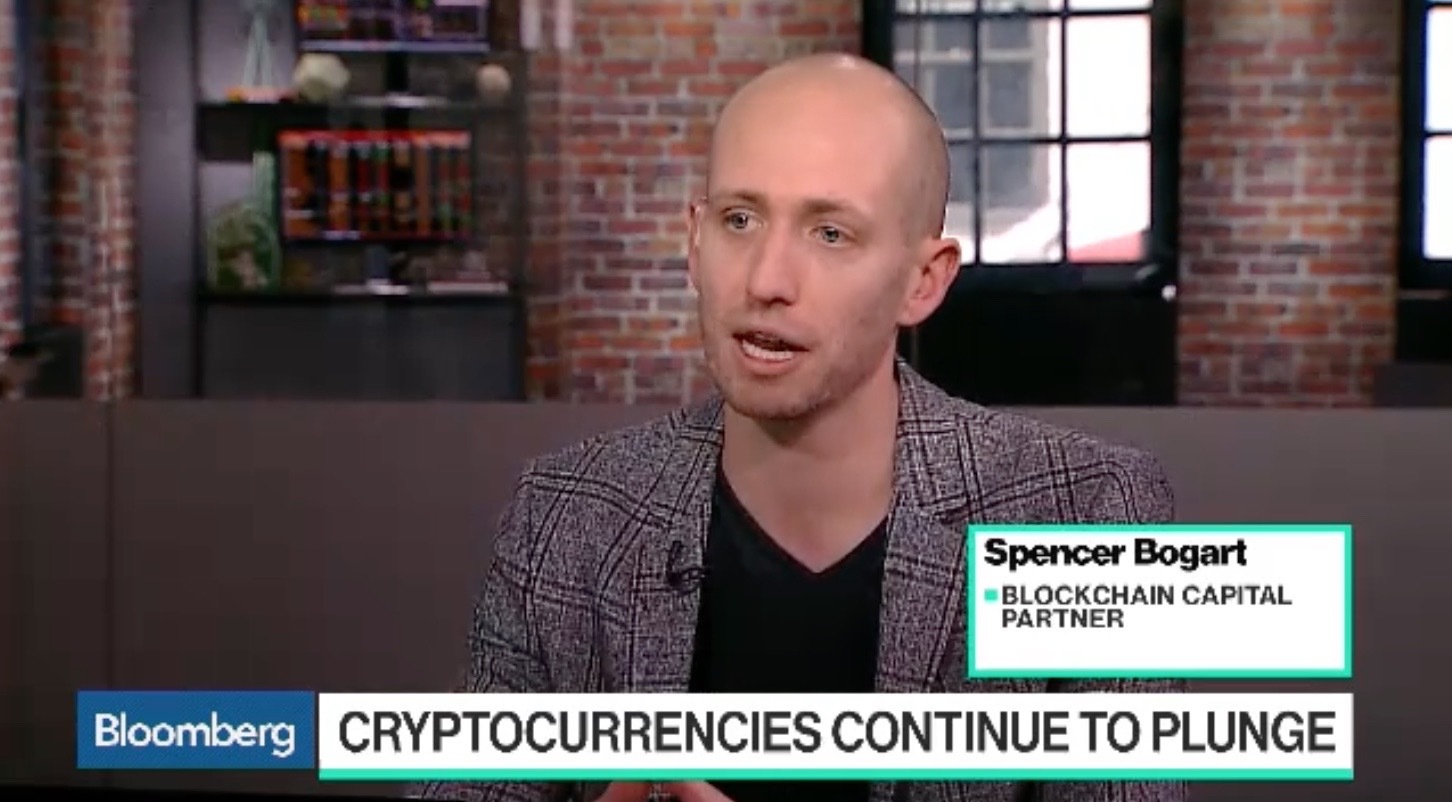 Bogart stated that while everyone seems to be in search of the "next Bitcoin' the focus instead should be on BTC itself, calling it a "network effect ecosystem" alluding to the fact that BTC dominance is still very much in play, and that altcoins correlation to the #1 crypto will continue.
Answering a question on a different kind of correlation, this time related to the tech market, Bogart asserted that while there's no correlation as yet, but we may see that change as the industry becomes more institutionalized.